Over the past ten years, the blogging world has drastically changed. Independent publishers have become a real force in the fashion, lifestyle and travel industry providing a plethora of authentic content for their followers. It is not just about receiving an invite to a fashion week show and writing reviews anymore. Bloggers are expected to be present on multiple social media channels in addition to their blog, including Instagram, Twitter and Facebook. They have been collaborating with brands on major campaigns as ambassadors and reaching celebrity status. (These recommendations are in no particular order; I think they are all great)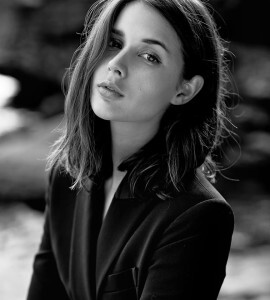 Dedicated to bringing her readers regular inspiration on creating the perfect wardrobe of key essential pieces, Sara Donaldson has secured its place as one of the leading style blogs in Australia. She has worked with brands including GHD, Gucci, Nike, Harpers Bazaar and Uniqlo and has recently been involved with a design collaboration with the Australian shoe label Tony Bianco. The thing I love about this blog is the shopping edit, where there are links to all of the latest must have wardrobe essentials.
Susanna Lau, more commonly known as Susie Bubble, is a writer and editor living and working in London. She started her blog 'Style Bubble' in March 2006. It consists of her thoughts and observations with a focus on spotlighting young and unknown talent. Lau was editor of Dazed & Confused Magazine's online platform Dazed Digital but she now works full-time on her blog and other freelance projects, including writing for Elle, The Daily Rubbish and Dazed Digital.
I am in love with Parisian Frédérique Tietcheu's blog- I Go By Frankie. The former Asos stylist has recently started working on her own project-think unleashed fashion, mixed with confidence and self-esteem building. But her simplistic, clean-cut blog continues exploring her affinity for "clashing prints and bold colours, tomboy looks and laid-back tailoring", and is defiantly one to follow!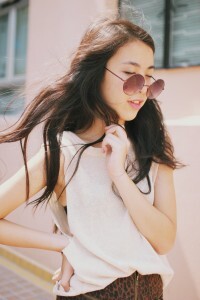 I have a feeling that Hong Kong's Zoe Suen, will be the next young creative to smash through the blogosphere with, Fashiononymous. Her casual approach to blogging is really refreshing. She doesn't take herself too seriously, which is always refreshing.
Andrea Maria, the writer and creator of Dear Milano, first made a name for herself while writing about her personal style and Mexico's fashion industry on her beautiful blog. She has been featured in Elle Mexico, Grazia, InStyle Mexico and Fashion TV. Her blog combines fashion, beauty, music and lifestyle, in addition to some really lovely quotes.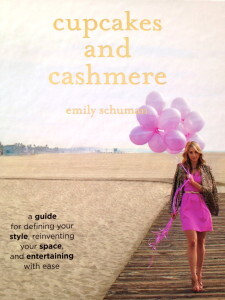 Not only do I love the name of this blog, I love the way that Emily Schuman documents the things she loves. Beginning her career working in media at Conde Nast Publications; Domino and Teen Vogue, this talented lady covers food, fashion, food, beauty, DIY on her blog. You can also buy the Cupcakes & Cashmere book, also penned by Emily which discusses style, interiors and entertaining.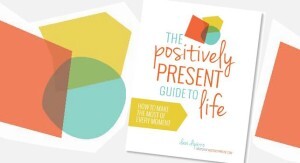 Dani is inspirational. Whenever I visit this blog, I learn something- often it is something that I think I already know on topics such as moving on, developing yourself, love and happiness. Reading about it gives it context and allows it to become a part of my lifestyle. It reminds me to rethink priorities. Living a "positively present" life means living in the moment while concentrating on the positive in every situation. If you want an expansion on the blog quotes you can get the Positively Present book. Central to the book's appeal are 30 practical activities relating to the key themes of home, work, friendship, love and change, which form the five main chapters in the book. It also features   a list of "Positivity Principles" and suggestions of "52 Ways to Live in the Moment".
Central to the book's appeal are 30 practical activities relating to the key themes of home, work, friendship, love and change, which form the five main chapters in the book. Alongside motivating lists and special features such a list of "Positivity Principles" and suggestions of "52 Ways to Live in the Moment", the activities provide a "positivity program" that can be done in sequence or on a dip-in basis to help readers achieve an all-round happier, more fulfilled life.
This blog has amazing recipes that are not too difficult or time consuming. As well as a blogger, Madeleine is a qualified nutritional health coach, and has worked with celebs like Millie Mackintosh and Caggie Dunlop. She has had a passion for healthy food from a young age and her posts are all about helping you rediscover the joy of eating well, and see the influence it can have on your health both inside and out . She focuses particularly on digestion and skin. I love the "Get the glow" recipes).
One for those of you who like to eat vegan! Oh She Glows is Angela Liddon's award winning blog. She shares everything from recipes to menu ideas and inspiring life updates along the way. In addition to being met and dairy free, most of her recipes are alsofree of gluten, soy, and processed foods. Not sure what to make first? Check out the popular recipes pages!  Angela's writing conveys her passion and interest for vegan food. Her recipe book was released earlier this year, and quickly became a New York Times Bestseller!