The fashion industry is becoming more sustainable, diverse and inclusive. Recent events have opened conversations about the importance of new and diverse fashion brands, leadership, ad campaigns and more. The positive result is the increasing number of new designers that are committed to working sustainably while balancing tradition and the environment. Many independent designers from Latin America are taking action to help our planet through clothing. Their new creative and innovative strategies involve indigenous communities and honor their roots.
Young and emerging Latin American designers showcase the richness of the region with a fresh point of view. As Carolina Herrera said during the Latin American Fashion Summit, "Latin American fashion has to be more recognized. Designers need to continue working hard and being true to their styles in order to globally attract more attention. Fashion has to look, well, everywhere, and it should be international."
For your next purchase for the upcoming fashion season, consider these top ten Latin American designers who are leading the future of sustainable fashion: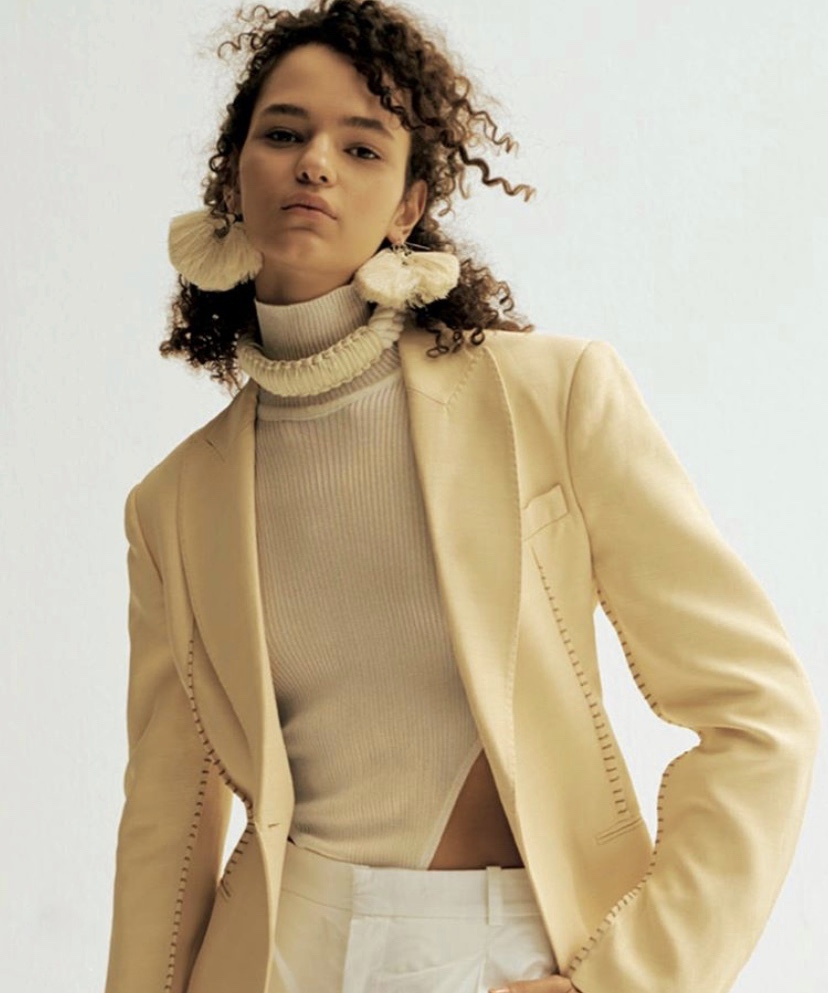 1. Caralarga is a Mexican brand inspired by nature's raw materials, they create sustainable high-quality artisanal pieces with low environmental impact. They offer a beautiful selection of hand-made accessories such as earrings, necklaces and bracelets to elevate your look and catch everyone's attention. Caralarga's garments and accessories have been featured in important magazines like Glamour Germany, Harper's Baazar, Vogue UK and Vogue MX.
2. Colombian designer Maz Manuela Alvarez co-designs his sleek and tailored looks with indigenous communities across Colombia. Álvarez promotes ancient crafts and techniques with over 90% of his pieces created through manual labor. Alvarez has made it his mission to not create more fashion waste. Alvarez creates his pieces by request and a few units of each piece per collection. This ensures no one will ever have the same unique look as your events because of their slow fashion approach. The leftovers of any ancestral textile weaves of previous seasons go towards crafting the new collection to ensure no extra waste.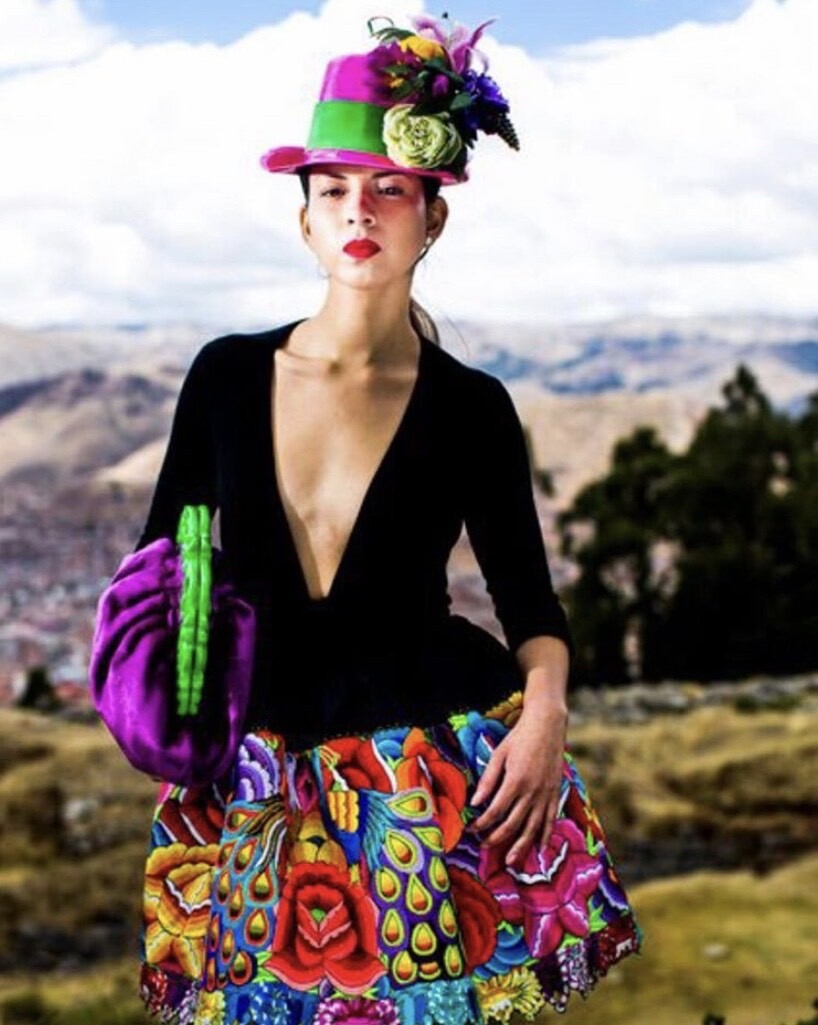 3. Peruvian fashion pays tribute to its great textile tradition with its naturally sourced materials such as alpaca, baby alpaca and vicuña. Meche Correa has been the pioneer and promoter of the use of Peruvian alpaca to create unique and high-quality garments. Her designs are full of vibrant colors, her perfectly curated silhouettes reformulate and bring a whole new vision of traditional clothing.
4. Nous Etudions has proved its sustainable status as a winner of the "The Next Green Talent" in 2017 and the LVMH prize in 2020. This cruelty-free label is based in Buenos Aires, Argentina. All of their vegan textiles and its genderless approach made the label extremely innovative. It's minimalistic, voluminous and oversized garments give a little more sophistication to every look from the office to a girls night out.
5. Gabriela Hearst is recognized by the hands of Victoria Beckham, Alicia Vikander, Oprah Winfrey and many more. Her luxurious and elegant pieces stand as a commitment to the environment without compromising quality, luxury and aesthetics. Every garment, accessory, shoe shows incredible attention to detail. Hearst's designs are considered to be true timeless masterpieces, giving a spotlight to Latin American talent. This Uruguayan brand has become a reference in the world of sustainable fashion and has even caught the attention of legendary conglomerate LVMH.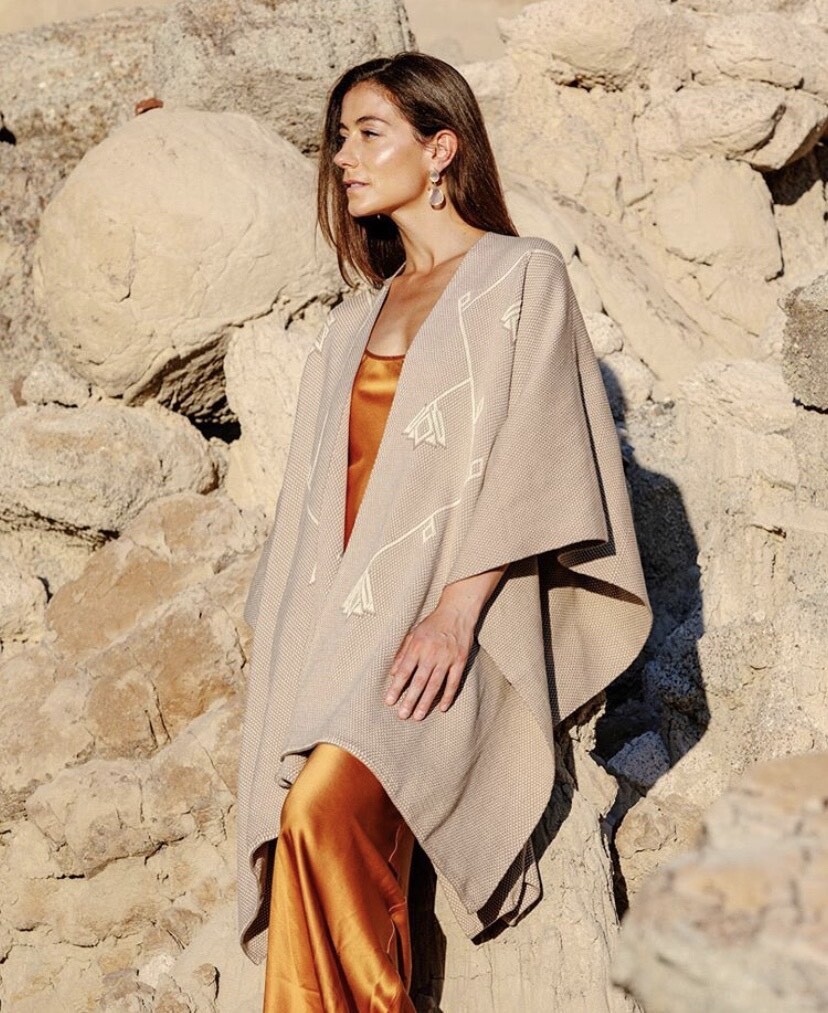 6. Voz is an ethical fashion brand and a certified B Corporation from Chile. Founded in 2012 with the mission to "protect the livelihoods, well-being and cultural values of rural indigenous women globally". They use premium sustainable, organic and natural fibers like cotton, silk, wool and alpaca to create beautiful, sophisticated and elegant garments that empower women while protecting people and the planet.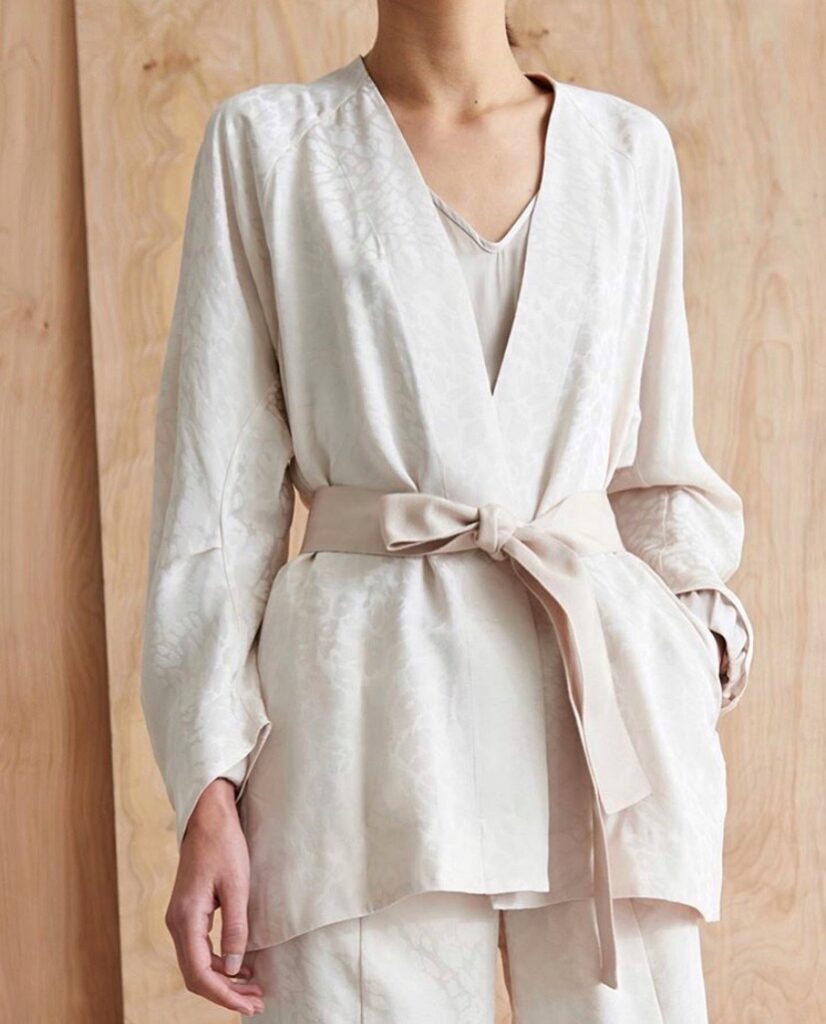 7. Chilean fashion designer Maria Cornejo wants to make women feel good about themselves without the pressure of compromising their style to seasonal trends. Her brand Zero + Maria Cornejo is designed and made in New York City by women for women. The sophisticated trims and geometric shapes flatter every woman's body shape. The purpose of her garments is to be timeless, simple and modern while also being social and environmentally responsible.
8. Ecuadorian handbag and accessory designer Johanna Konanz design aesthetic focuses on the vintage '50s-'60s with modernity with its exotic leathers like python, ostrich and crocodile for the office, a big party, shopping, just about anything that suits everyday life. What Konanz purse line ethical is the supervision under the Colombian ministry of Natural Resources where each bag is associated with the Convention on International Trade Trade in Endangered Species of Wild Fauna and Flora (CITES) to makes sure to repopulate and continue to breed animals into the wild with every purchase.
9. Guatemalan brand Hiptipico incorporates Mayan hand craftsmanship with modern fashion trends. The artisanal products are handmade by indigenous communities with high-quality sustainable materials in Guatemala. The brand's name has the Spanish word "típico" which is the name of traditional clothing worn by Guatemalan Mayan people. All the products are affordable from masks, handbags, straps, floor poufs to decorate yourself and your home with worldwide shipping. The bohemian multicolor stitching and floral patterns work with any season and give a pop of optimism every day. You can spot this colorful brand's accessories at leading retailers such as Topshop, Urban Outfitters, Asos, WhoWhatWear and Free People.
10. Brazilian brand Osklen is a leader of luxury fashion and sustainability, in 1989 fashion designer Osklen Metsavaht advocated for sustainable fashion. Metsavaht, an Ambassador of Culture of Peace and Sustainability from UNESCO, represents his beliefs in every aspect of his brand. In 2015 Osklen launched the Ashaninka collection where Osklen and the native people of Acre and Peru teamed up for creative research where the royalties went back to the Apiwtxa village. The textiles in each collection are made of organic cotton, hemp, recycled plastic and much more. The brand has an original approach of using salmon and pirarucu for their accessories, shoes and handbags. Osklen is committed to three principles: Regenerate Life, Re-design Waste and Respect our People, which enforces the values of taking care of the earth by using sustainable practices while supporting indigenous communities.
Latin American designers are taking action to build desirable brands and products that respect the environment and empower their communities. If you want to learn more about Latin American designers and how to support them follow the Latin American Fashion Summit on Instagram. Their mission is to unite fashion across Latin America by helping brands build their businesses.
Written by: Eman Alami and Valeria Manca