W e've had an exciting year here at Mess Magazine. With streetstyle being one of our top moments, we looked back at our visit to SS15 London Fashion Week in September. From quirky to modern, we saw some creative outfit choices and some of the most interesting characters to take on the streets, making it the year of Street Style for 2014.
Layers and layers, you can never have too many and with a huge rise of the denim overalls there was no shock we saw a variety on the streets during #LFW. Bringing a touch to of spring, vibrant yellow topped with the leather jacket brings a delicate yet grunge look.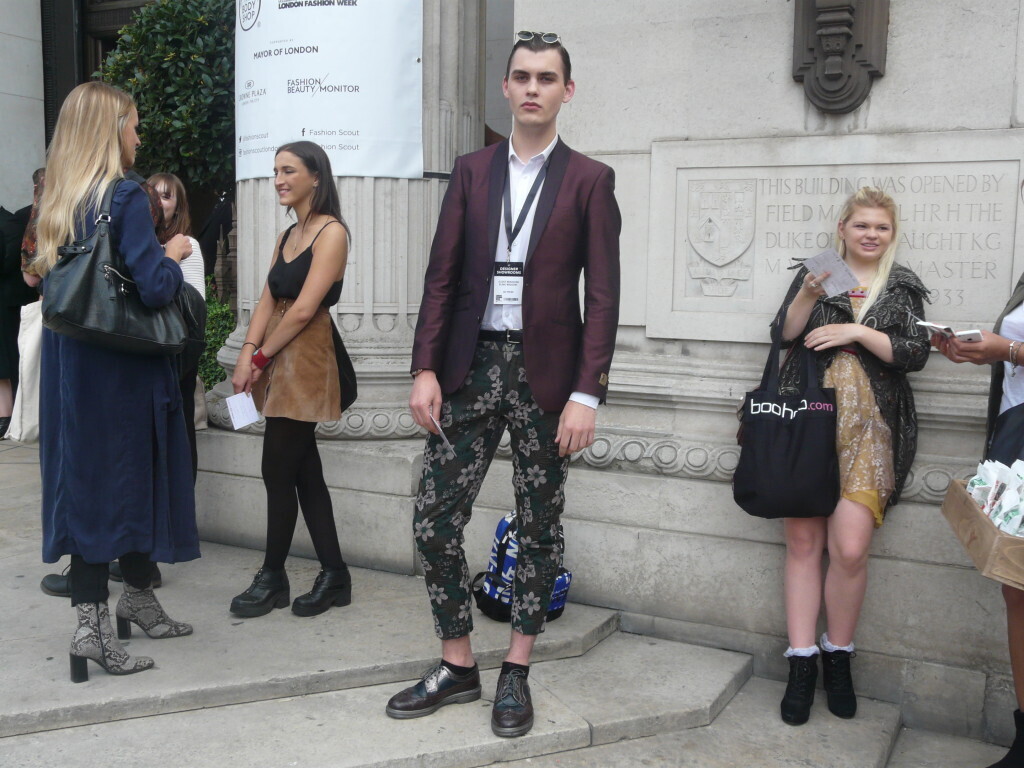 Journalist from BLANC MAGAZINE
Short trousers and a peek of the ankle topped with the chunkiest shoes going was truly an unmissable trend of 2014. Floral patterns and natural colours on tailored garments created a masculine meets feminine look. With the plain white shirt and blazer, and look was suited and booted, creating a modern man appearance.
'Too much' is never a thing at LFW and especially in London. Bringing your own creativity doesn't just mean putting two garments together. It can be a experimentation of customization. All hand made, the jacket of heavily detailed in studs, spikes, badges and all things metal, creating a grunge, raw style.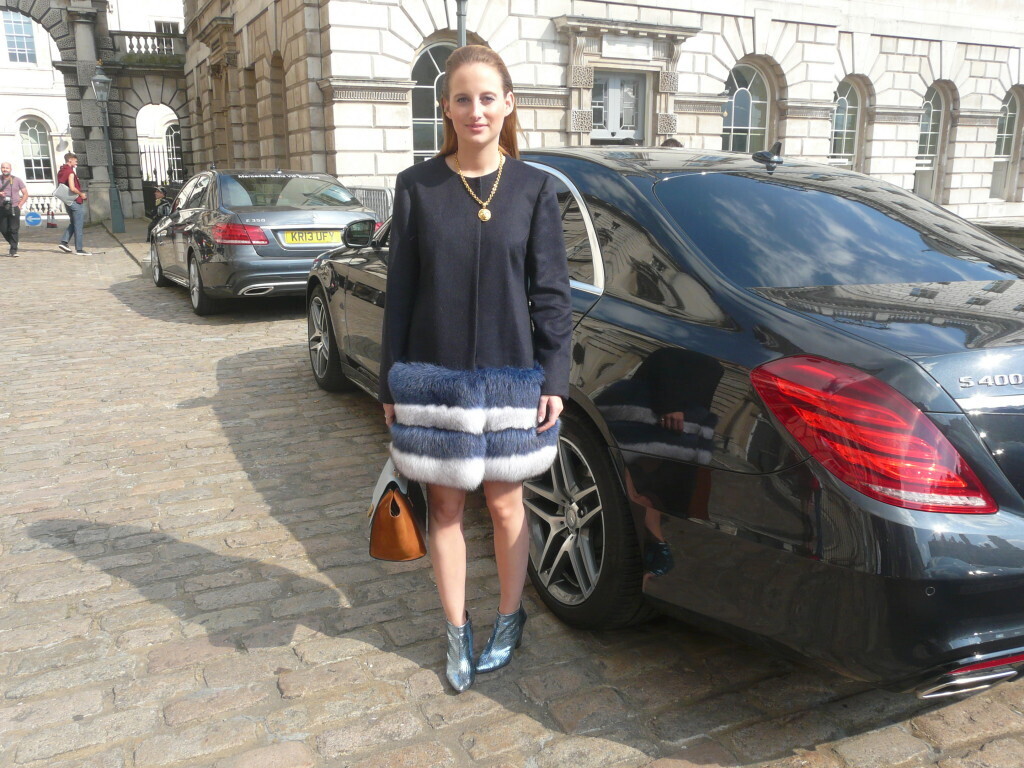 Rosie Fortescue – TV Reality / Made In Chelsea
We've seen a rise of the 1920 inspired fashion, of fur and detail on the hem of straight dresses, to embellishment. Here Rosie is wearing a coat heavily inspired by the trend, topped with metallic boots and a swept back hair, clashing modern with classic.
The modern chic is a statement that is timeless. Delicate shoes and a heavy geometric clutch bag, topped with some eye-popping sunnies, the look is ideal for any season, at anytime.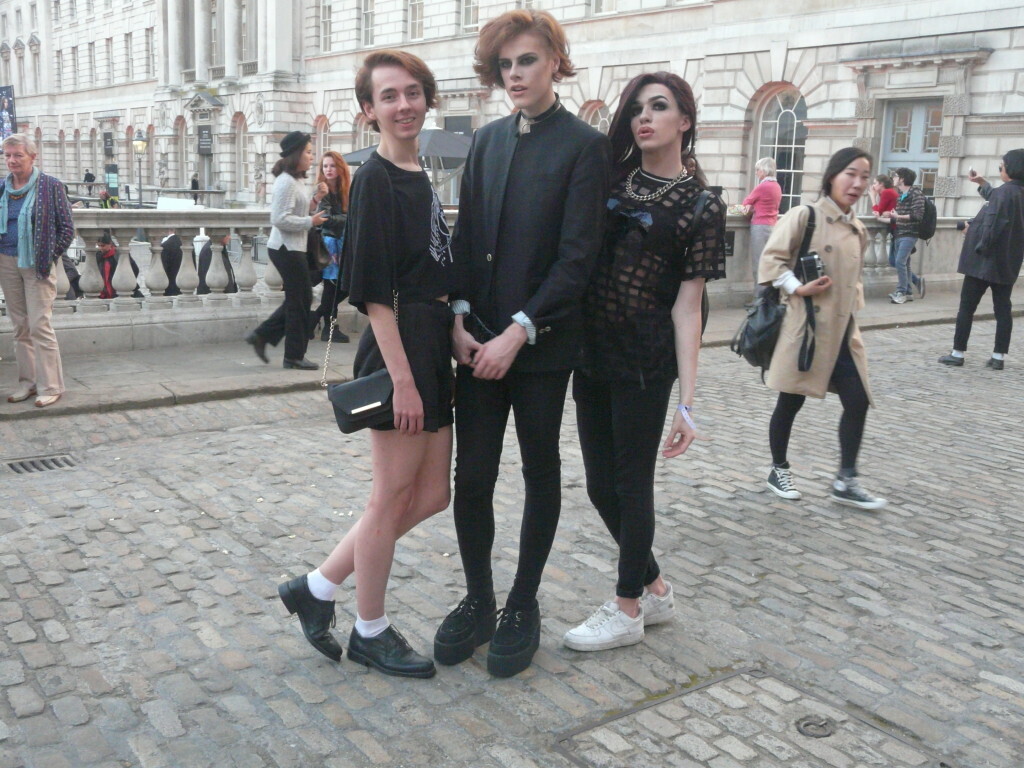 It's a grunge side of fashion. Platform shoes and all black is the new must for this season. With a tone of punk meeting high end, these three caught our eye with statement makeup, big hair and working the black x black look.
It's been the year of motifs and sports lux, so why not mix it up a little? Topped with leather boots, this look IS 2014 in a outfit. I mean, let's not forget the '#selfie' motif on the hat?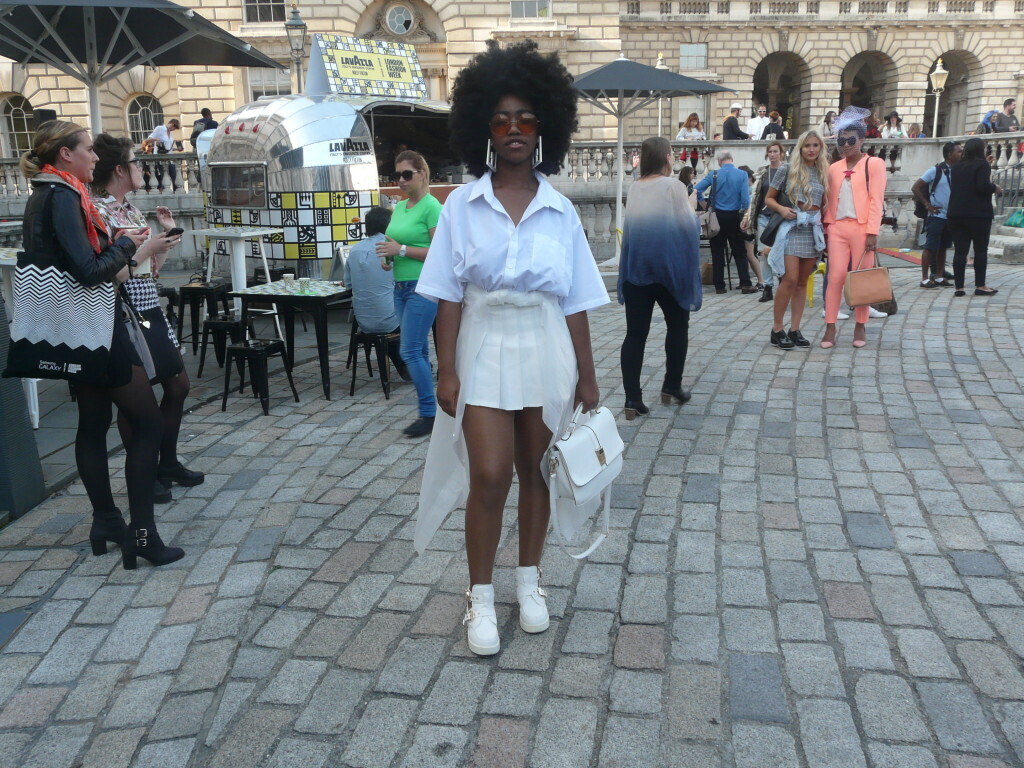 Bringing back the 80's, with all white summer glam. The classic tennis skirt has been a big trend on the high street this year, with American Apparel being the top provider. With a clean block shirt, topped with white cut-out boots adds a grunge touch to the whole outfit.
Mashamel / Photographer / www.mashamel.com
You can never have too much fur. Wearing the Marques Alemeidas fur coat, Mashamel was seen in head to toe colour, finished with the Topshop fur roll down clutch. Clashing of the furs is a ideal way to mix it up this coming winter.
Sports Lux took over the fashion industry in 2014, when added trainers to near any outfit worked. Mixed up with the high street trend of co-ords, this outfit is the perfect go to for the springtime. Pastel shades and sporty attitude creates a comfortable yet effortless statement.
Here at Mess we are more than excited to see what 2015 has in store. Check back for my street style these coming months from Berlin & London Fashion Week AW15!