We're officially leaving Summer for Autumn and the idea of warm fireplaces, cozy sweaters and smooth hot chocolate is something we're looking forward to. But with the change in season, routines tend to change too so the thought of being healthy becomes difficult. However fear no more Mess Magazine are here to help you with 5 ways to be healthy this Autumn.
Although the cold air may be back, its important to keep moving whether it's a 30 minute walk or lap at your local indoor pool. Maintaining your activity levels through autumn and winter will help prevent the dip in moods and also the well known seasonal weight gain. If you're a stay at home parent or just have no time why not mix exercise with household chores, you can do this by setting yourself a timer and try doing the chores before the timer runs out.
Autumn is well known as the season to get cosy with comfort food but guess whats even better? Getting cosy with comfort food that is also healthy and good for you. Root vegetables such as carrots, parsnips and celeriac tend to be in season during Autumn and they can make the perfect soup and stews or you can steam and mash for the perfect side dishes.
As the days get shorter and the time changes its is important to unwind reset your body clock especially having consumed excessive energy over the summer. So in order to stay healthy in the colder months you need to consolidate your energy and this can be done by slowing down, going to bead earlier and getting more sleep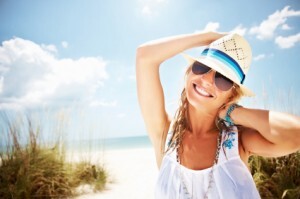 We all know that we get most of our vitamin D from the sun, so as expected our intake does decrease when the weather gets colder as we also do spend most our time indoors. Without the vital dose of vitamin D you many suffer from fatigue, aches and pains or even depression.  So with a lack of vitamin D it's important to get it from your diet. Good sources of vitamin D are oily fish (such as salmon, mackerel and sardines), eggs and meat. Vitamin D is also added in all margarine, some cereals, soya products, dairy and low-fat spreads. If you are unable to include vitamin D through your diet there are also vitamin D supplements available. Always consult your doctor first before taking any supplements.
Changes in the temperature can have a harsh affect on your skin's balance causing your skin to become dry,cracked and brittle. Adjusting your skin care routine for autumn will correct any summer damage that has occurred and will prepare your skin for the winter. Throughout the summer chlorine, sun and saltwater may have taken its toll on skin so its important to exfoliate and moisturise especially focusing on the drier parts of your body such as elbows, knees and feet.