If your best friend invited you for a cool casino night, all you have to do now is to put some effort to create your best outfit so you are perfect to enjoy the invitation. Getting ready for a casino night is probably one of the most exciting experiences that you may wish to try in your life.
Getting Ready For A Casino Experience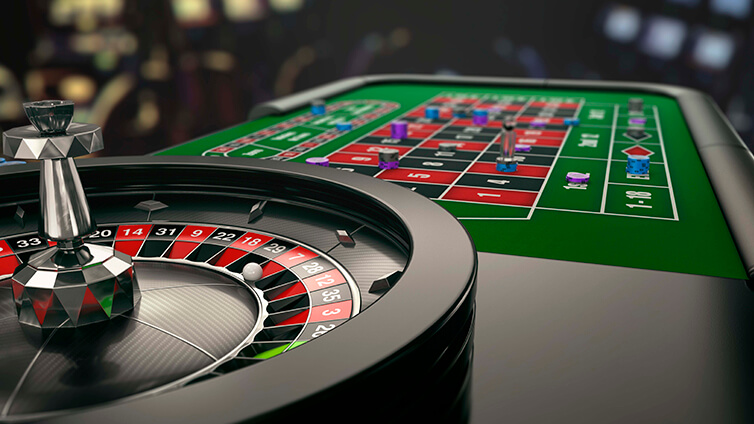 Of course, there are very expensive casinos with 5-star luxury restaurants where anything you see has a pretty high cost. But there are also quite affordable casinos where you can pay a drink or two for a reasonable price, not much higher than what you'd pay at a local pub or bar.
Once you accepted your friend's invitation to the casino, you may want to train your skills for playing there. Unless you already are a top-great poker player, you need to practice a few games online before you try them in a real-world casino. CasinoTabi is an excellent resource for both beginners and expert casino players who want to improve and become even stronger. Pick a game, try it in the free mode first, learn all the rules, basic strategies, tricks, and tips, and when you are ready for playing for real money, just switch to the real-play mode.
Another big concern for your invitation to the casino is about what you will wear. You don't want to look sloppy or anyway inappropriate… it's your first casino experience and you want to make it perfect. We know that is quite frustrating when you look for something nice to put on but you can't really create a decent outfit. Just go ahead to find out how to dress stylishly for a casino night.
Know These Things Before Thinking About The Outfit
Even before you start thinking about what you may wear on your casino night, you should know a few basic things that will help you get to the right outfit easily:
Look for the casino's dress code
Usually, all casinos have a specific dress code, but it's not a rule so you can find casinos without a particular dress etiquette. Your outfit depends on this, so make sure about the dress code.
Set a budget
In case the casino has a dress code, you should set a budget for the clothing to buy. It would be great if you can use in the future the clothes that you buy for the casino.
Formal or almost formal style
In case the casino doesn't have a dress code, go formal or semi-formal. It's the best solution for showing off enough elegance but not too much. Try creating a style by adding a few elegant details to make a style between formal and casual.
Outfits ideas for men
Opt for a 3-piece suit and you'll never be wrong! If you don't need to be too elegant, you may choose a shirt and jeans or trousers in alternative to a 3-piece suit. If you decided to wear semi-formal clothes, you may want to match a round-collar shirt with a jacket to be less formal and comfortable. One of the best ways to add some more appeal to your casino outfit is to choose elegant shoes (preferably, black shoes) and a leather belt.
Outfits ideas for women
A casino night is a clear occasion to show off all your beauty and style. So, rule number one is to choose an outfit that fits perfectly to your body, no matter what color or what style you decide to wear. Another important rule to keep in mind is that our clothing isn't too tight nor too loose. You may wear a cocktail dress (make sure isn't too revealing) but try not to exceed in elegance. Also, black tie isn't as strict for ladies as it is for men. You may wear a floor-length gown in any color that you like. But if you decide to opt for trousers, remember that high-waist pants look more appropriate for a casino night. Complete your outfit with high heels and a nice handbag or little pochette.
Practical tips for your shoes
This tip is for both women and men: make sure not to wear new shoes to avoid much pain. New shoes bite and hurt your feet the first days you wear them. Wear only shoes that you already know fit your feet pretty comfortably… you can't enjoy your casino night if you can't even stand or walk!
Above all, remember to behave naturally when at the casino tables. Avoid screaming or laughing out loud, just be yourself and you'll feel immediately at your ease.