Ah…la Ville de Lumières, the metropolitan hub and fashion hotspot of the world. The city is teeming with designers young and old, along with thousands of women just like yourself looking to experience the fashion, food and culture the city has to offer. For the young fashion lover who is looking to navigate through the countless experiences in and around Paris, here's a quick guide to the best must-see's in the city:
Chanel Boutique, 31 Rue Cambon
Built in the 18th century, Gabrielle Chanel claimed the street of Rue Cambon as her own and built her collection on the site, which spread throughout 5 of the street's buildings during the 1920s. While sipping champagne, you can both shop and tour the fabulous Chanel apartment. Definitely a shopping experience you won't forget.
Fauberg Saint-Honorè
If you're looking for high fashion, this is the place for you. Known as one of the best shopping streets in the world, this is a home to many luxury fashion houses. The Élysée Palace (home of the President of France) along with residences of several foreign ambassadors can also be found on this street. Stroll the street to shop (or window-shop) through an abundance of stores and art galleries for a taste of French elegance and creativity.
L'Avant Comptoir
Because shopping can make you hungry, stop by the best-of-the-best bakery for authentic Parisian waffles. Located in the Saint-Germain-des-Prés quarter, you can pick from an assortment of flavors for an affordable price (only 2.80€ for 2 waffles!) A sweet treat you can't miss.
Palais Galliera
Amidst the host of museums Paris has to offer, this is the one for you. Originally built to display art collections, the building was transformed into a fashion museum in the '70s. Among other fashion exhibits the museum hosts workshops for young designers. There's a special discount for young adults under 26, so make sure to add stop by the Palais on your next Parisian adventure.
Shopping at Marais
For those looking for vintage shopping, the Marais is the perfect place. Located in the hip section of town, you can find plenty of authentic steals at incredibly low prices. If you need a little caffeine boost, grab a coffee at one of the trendy cafe's while you shop and you'll be golden!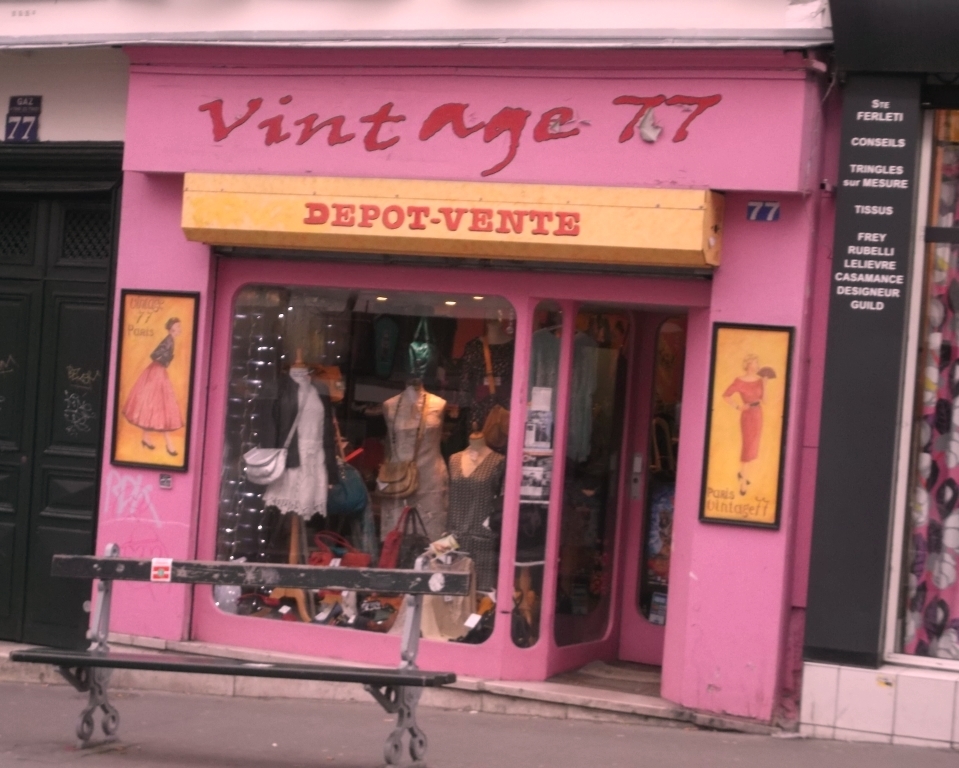 Paris Fashion Week
For the hottest fashion experience, head to the event that captures it all. Every September the world's best designers, along with up-and-coming designers looking to establish their own brands hit the runway for a spectacular week of fashion shows and exhibitions. Although you need a connection to the fashion industry to formally attend, fashionweekonline.com has a list of shows open to the public.
Semilla
For authentic French cuisine, dine at Semilla's for dinner. This contemporary restaurant hosts a wide menu and is vegetarian friendly. A meal and drink here is sure to satisfy your craving for French fare, and is the perfect way to recharge after a long day exploring Paris.
Boum Boum
When you're done shopping for the day, but want to don one of your cute new outfits, stop by Boum Boum with your friends for a drink and dancing. Formerly known as L'Heritage, Boum Boum is a trendy, new nightclub that lies minutes away from the famous Avenue des Champs-Élysées. Once there, you'll find a hip, fashion-savvy crowd and a variety of music from the '80s-now to dance the night away to!