Rising Designer Roland Thiebault has crafted a line of luxury eyeglasses under the title Marco Vantuti. The brand has an Italian influence (hence the name) and its aim is to sell chic fashion accessories that also have function. Below, Roland answers several questions that expand on his inspiration and goals for his brand.
Why did you choose sunglasses and other accessories as the focal point of your brand?
I chose sunglasses because it's becoming a precious accessory. You can see them everywhere-more than just at the beaches or only when there is sun. Also, because everybody wears sunglasses. Everybody's got one at home in his dressing room.
Do you specialize in other specific accessories besides sunglasses?
No, I'm not selling anything other than sunglasses for the moment.
Why did you choose this name as the face of the brand?
I choose the name Marco Vantuti because everything that sounds Italian attract people. It increases interest and curiosity. We all know that Italian brands have a strong influence in the fashion world.
Who did you look to for inspiration in starting your own brand?
The person who inspired me the most in the fashion industry is Mr. Phillipe Plein. I have a lot of admiration for this man and for how far his brand has risen from when he started to the present. When you see from where he started and what he's becoming at this moment it makes you understand that no matter the beginnings of your brand, if you really believe in it, it will go far.
Do you cater to an international clientele?
Sure! That's my goal-to be known by everybody outside of my own country.
Which age segment do you market to in promoting your brand?
The age segment is from the age of 23 until 40.
Has your Christian community growing up been supportive of your work as a designer?
I will always be grateful for their support during this project. The support they give me no matter what I do in life reassures me and gives me even more desire to achieve my goals. so, to answer the question; Yes, I have all their support.
You mention that sunglasses have changed over the last 80 years. How do you incorporate past and present fashion trends in your sunglasses line?
If you look back to the 80's through mid 90's the glasses were not too much of an accessory as we know them now. People were ashamed to wear sunglasses for fear of mockery. But once fashion changed this image, sunglasses became indispensable. They are worn with everything and are appreciated by everyone. What I want to do with Marco Vantuti is to give my customers trendy pairings or bring back trends but with a touch of Marco Vantuti.
Will you continue to pursue photography as well as fashion?
Unfortunately, I cannot continue both at the same time. But maybe in my free time-who knows?
What steps are you taking to distinguish yourself from other rising designers?
The difference between me and the other brands is that I am an African who dared to throw myself into this area of sunglasses. While living here in Europe I have a knowledge of both cultures. My strength will therefore be in my ability to place myself in the shoes of these two cultures and provide them with everything they need.
What are some goals your brand would like to achieve in the near future?
My goal is to have our own store in every country, big city and mall, and be known to all as a brand that offers good services and good pairs of glasses. And lastly, to be recognized by all types of people who love the philosophy of Italian fashion.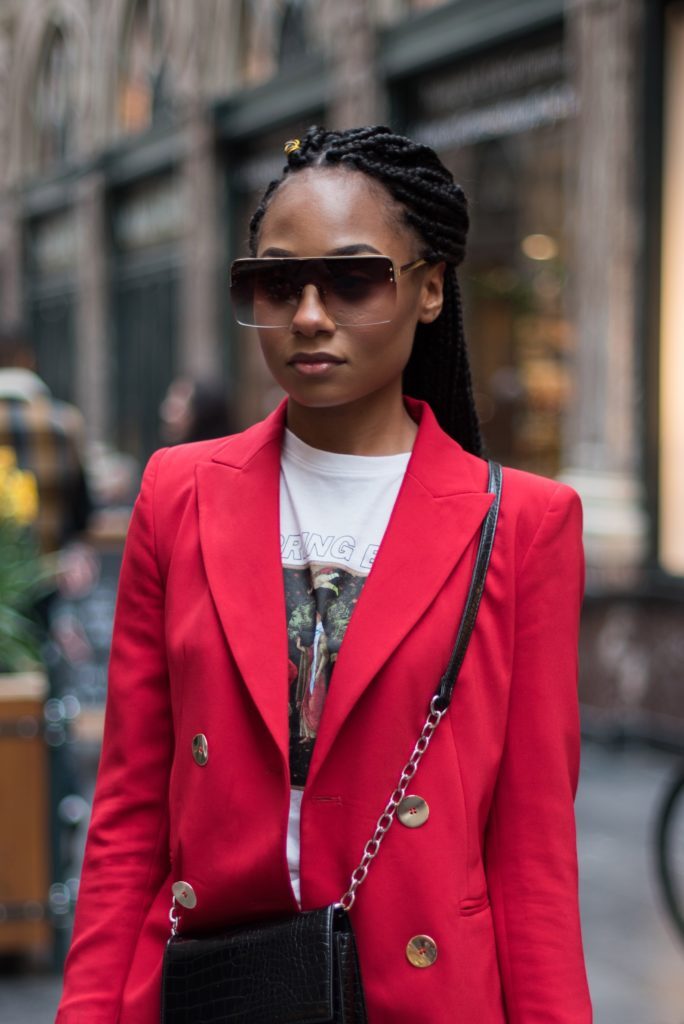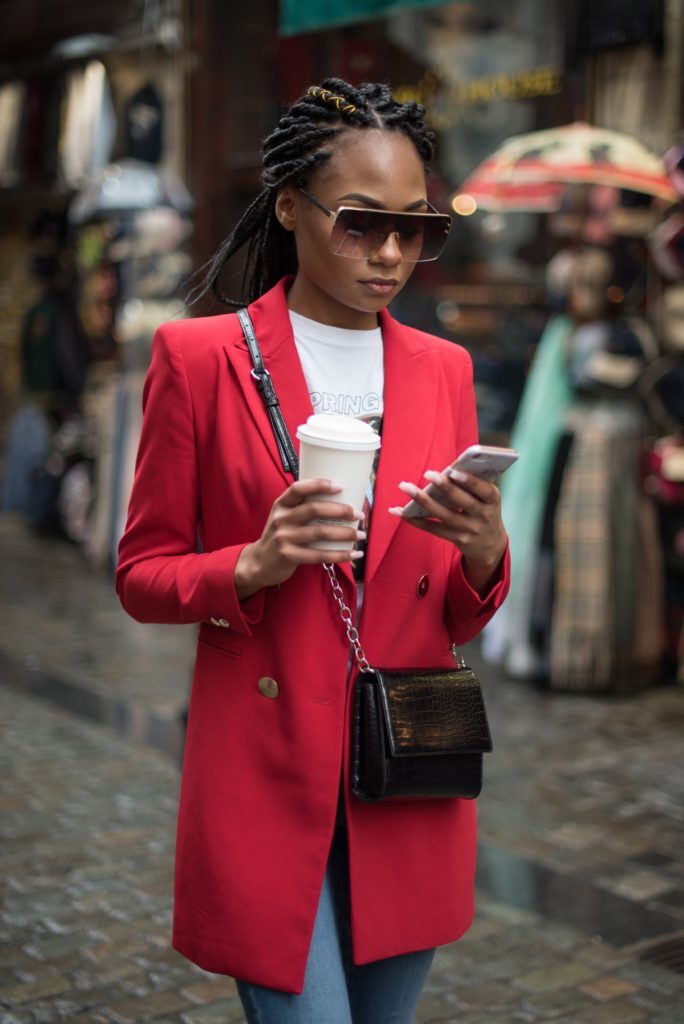 Photographer: Azeem Nisar