Another fashion week has been and gone, as summer's most stylish event of the year moves from London to Milan. And what a week it was. With an emphasis on sustainability, this LFW hasn't disappointed. We welcomed back familiar names and big shot designers, as well as seeing some new environmentally conscious talent that has brought some fresh visions to the industry. But with over 100 designers taking on SS20 in style, there were some particular shows that were feeding our hungry eyes with some gourmet fashion treats.
Burberry's knock out catwalk featured jungle prints, classic checks, a lot of logos and a blonde Kendall Jenner. Whilst sticking to their signature style with the ever-popular trench coat making a reappearance, they've also turned to more futuristic looks, with asymmetric jackets and clean, geometric cuts also taking on the runway. And on the other side of the monochrome designs and neutral shades, RIXO were holding their own colourful Woodstock festival, that was filled with their signature clashing patterns with a heavy 70's theme. Flower power jackets and floaty maxi dresses set the playful scene, and we can already see some cult pieces making their way to our Instagram feeds.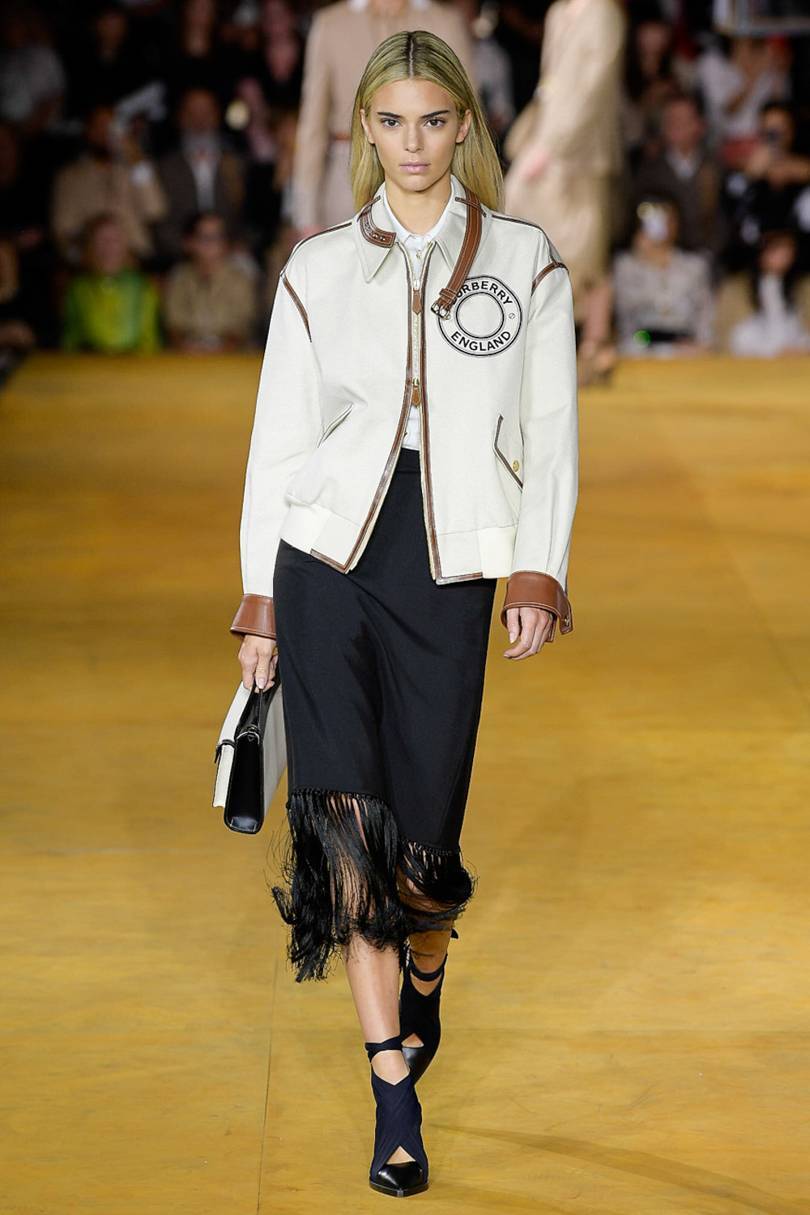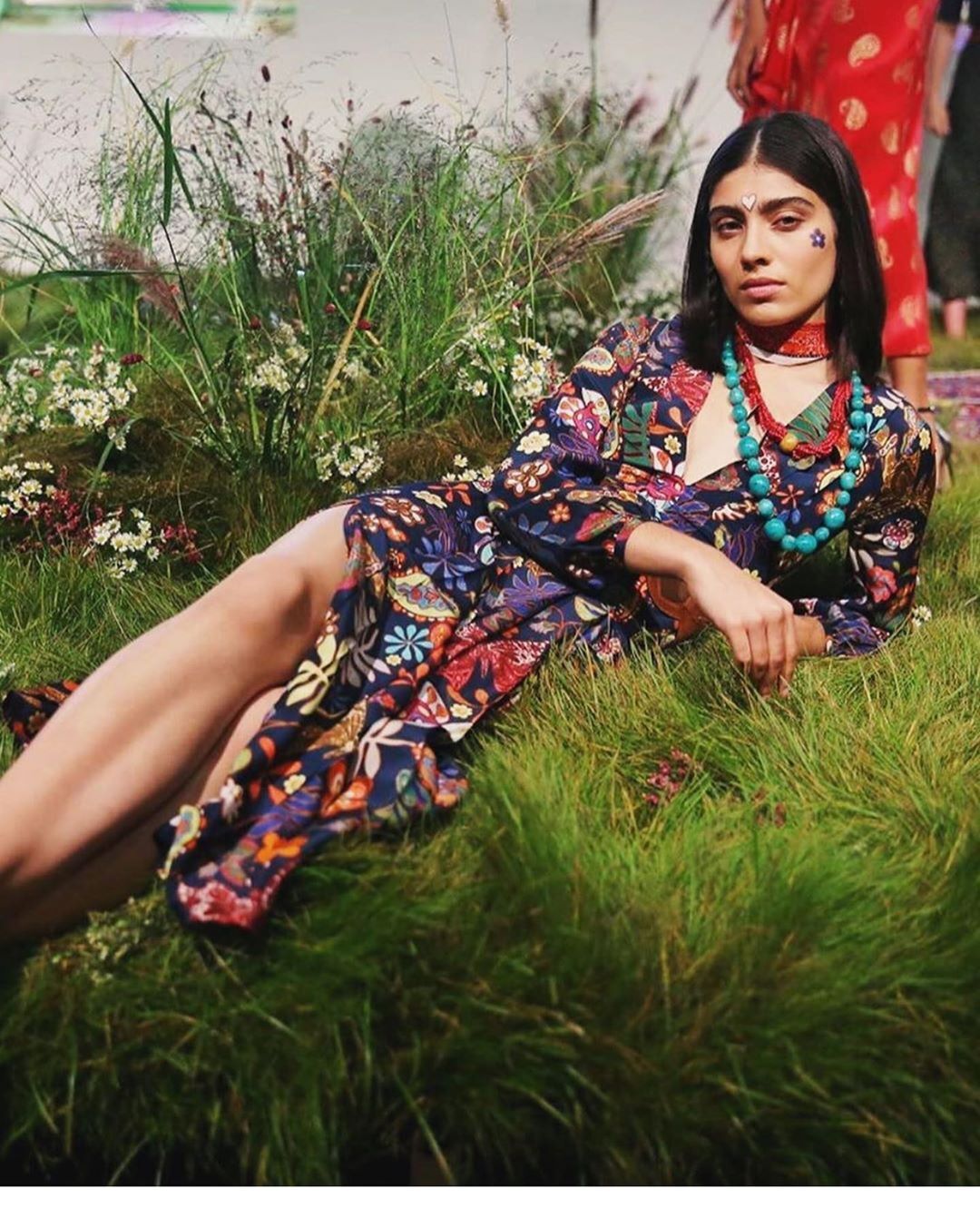 Christopher Kane wedded his continuing sex theme with sustainability, with the slogan 'Eco Sex' cropping up a few times in his catwalk. Who knew being environmentally friendly in fashion could be so sexy? Structural shapes, futuristic designs, patterned suiting and lots of ruffles were the highlights of his conscious show. And it looks like a lot of names took on the female power suit for yet another season! London-based designer Osman took on the longline blazers and matching trousers and brought them out in various pop colours, including pastel yellow and bright orange, making them both fun and practical. His ruffled dresses and puffed sleeves were also dreamy to watch float down a room filled with royal figure paintings and golden chandeliers.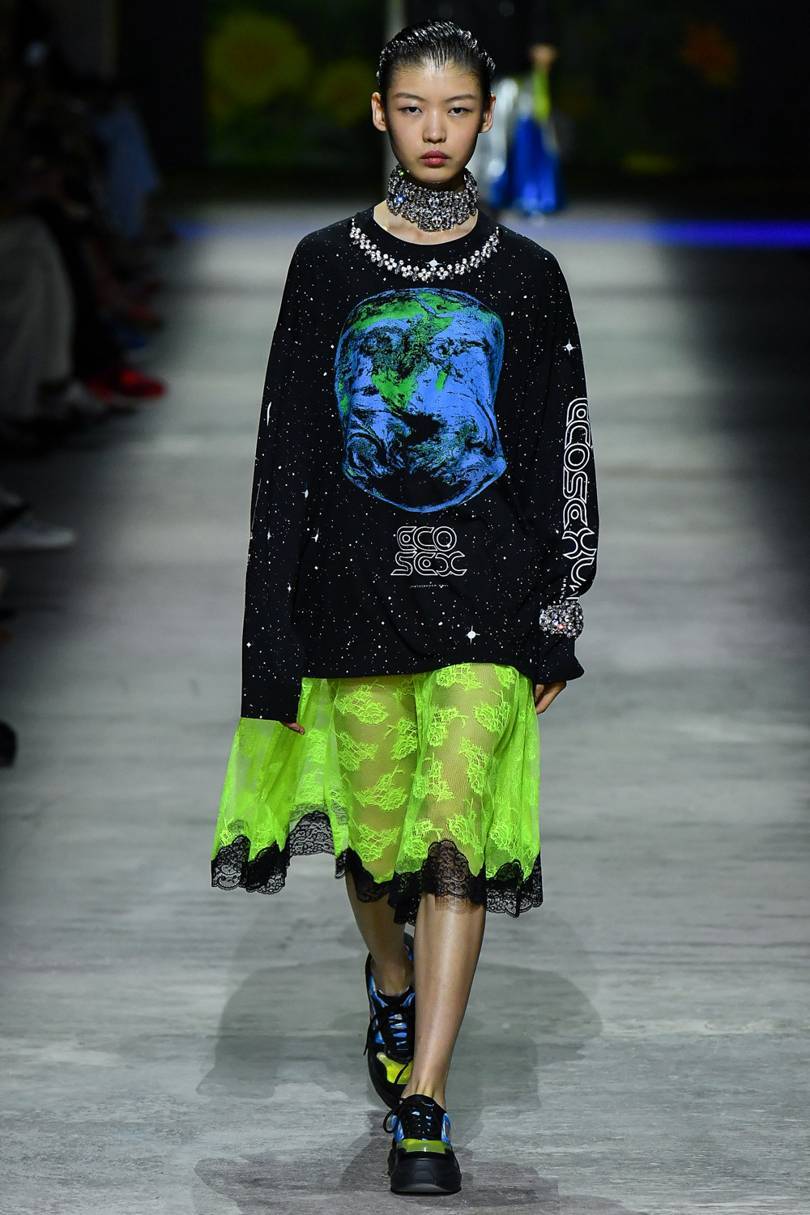 Osman

Osman
It looks like next season will be filled with colourful shades, soft fabrics and floaty dresses alongside the structural cuts and futuristic fashions. Rejina Pyo were wowing us with some silky slips with pretty pleats, more puff sleeves, power pinks and colourful checks. Up-and-coming designer Gayeon Lee lead the way with the pastel tones that we're already looking forward to wearing, from lemon yellows to sky blues to lush lilacs taking on feminine tailoring and this season's favourite: the midi dress.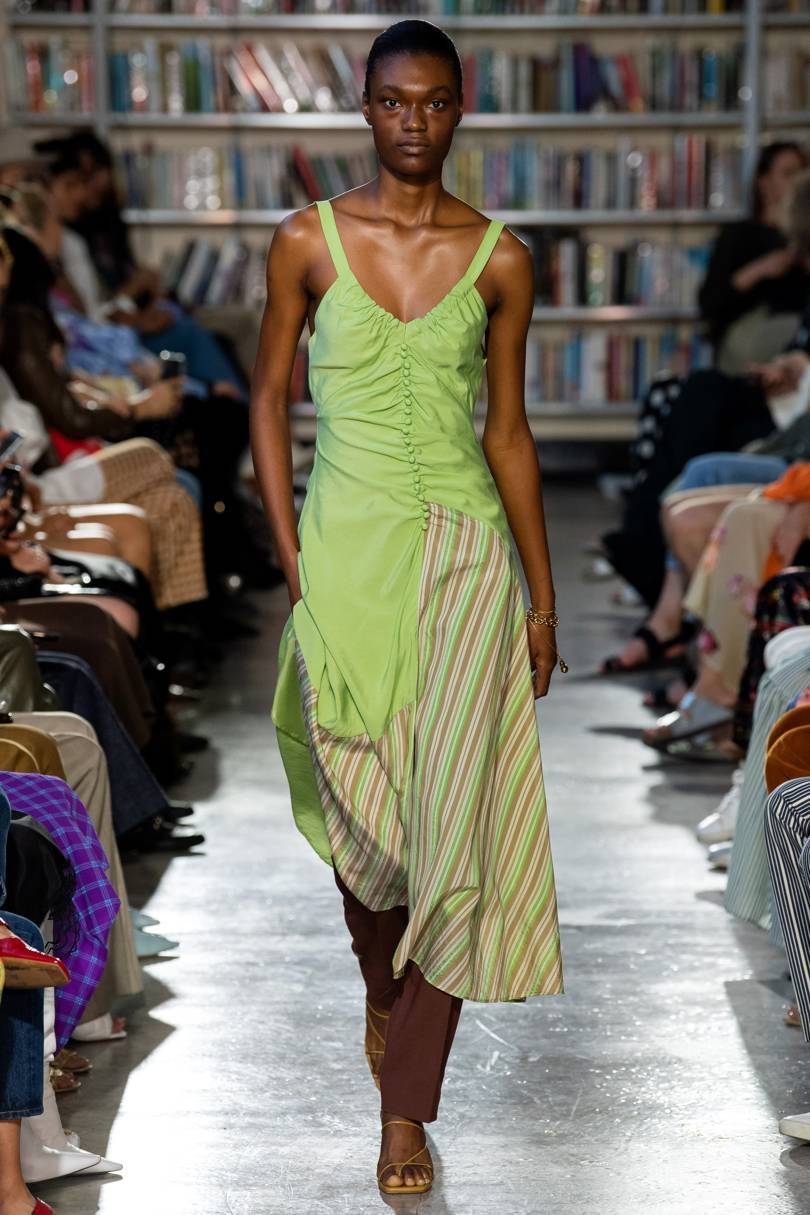 Gayeon Lee

Gayeon Lee
Natasha Zinko's DUO collaboration showed an array of fun, quirky designs that showed us many flamboyant pieces that were all totally recycled, continuing the strong sustainability theme. Bright and bold colours paired with clashing prints and mixed materials were seen strutting through a street where her new store is soon to open on. It was the loud, wake-up we needed for that 9am start!
Natasha Zinko x DUO

Natasha Zinko x DUO
But our favourite fashion piece that we're seeing crop up throughout all the fashion weeks so far? Well, it has to be the bejewelled clothing. Since Area's sparkly chain-dresses and beaded beards, we can't stop seeing and loving the clothes-turned-jewellery looks. And in London, it was JW Anderson who served us some of our new, favourite style. Bring on those dazzling crystal infinity bras and chunky chain belts! We cannot wait.