Alexa Chung, being the 'it' girl in fashion she is, there is no surprise she is able to tap into the industry anyway possible. In the past, shes also brought out a bag line with Mulberry, known as the 'alexa bag' which was hugely successful within the company.
So what has she launched this time? With manicure brand 'Nails INC', Alexa has teamed to up to release her own exclusive line, of manicure sets and a selection of varnishes.
The launch event was held in Central London at Debenhams on Thursday. Dressed in a baby pink skater dress and classice 'fringe', Alexa nailed the event of looking simple but sophisticated.
From the 10th August the ALEXA collection is available to buy from all Debenham stores.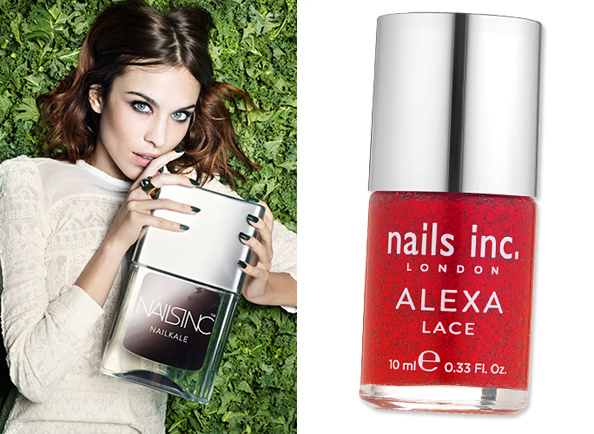 Campaign and varnish from the ALEXA collection
Alexa Chung @ the launch. Credit to VOGUE