Anja Rubik promoted her new fragrance 'Original' in collaboration with INGLOT Cosmetics
On November 22 in Warsaw, Polish super model Anja Rubik officially launched her first fragrance 'Original' in collaboration with Polish cosmetics brand INGLOT.
Mess Magazine's fashion editor Daniel Matejczyk asked Anja about the collaboration with INGLOT and upcoming issue of 25 Magazine.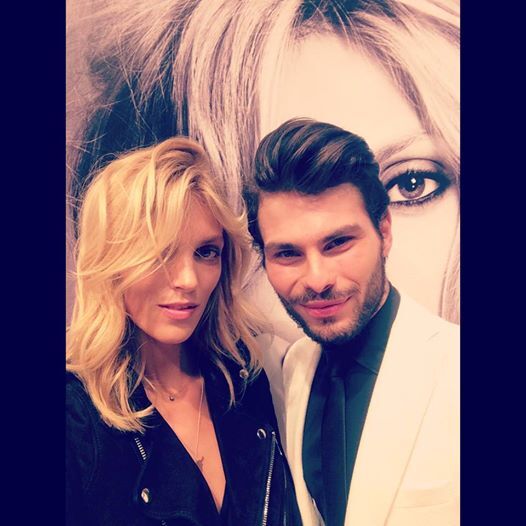 Mess Magazine's editor Daniel Matejczyk and Anja Rubik before the interview
Daniel Matejczyk: "Why did you decide to release your fragrance under the name of Polish brand's name, INGLOT?"
Anja Rubik:"INGLOT has become official distributor of my fragrance in Poland, because the great friend of mine, Wojtek Inglot who is the founder of INGLOT Cosmetics, has helped me with the whole fragrance production process. Besides that, I really like and respect INGLOT brand and the whole idea behind it. This is Polish family cosmetic business that I have great respect for so when I decided to make my own fragrance, I knew who I should reach out to."
Compilaion of three issues of Anja Rubik's  25  Magazine
DM: "When can we expect the release of 4th issue of 25 Magazine and what will be the theme this time?"
AR: "The premiere of 4th Issue of 25 Magazine has been delayed, because of its complexity. It will be definitely released in 2015 and the theme this time is five senses."
We can't wait for the premiere of the new issue of 25 Magazine and we wish Anja as great ideas as in previous issues!