Cristobal Balenciaga was a focused man, who ultimately became one of the most unique and forward thinking designers of his time. "Give me an imperfect body and I will make it perfect" is not only what he said, but also what he believed. This is the vision that drove him to perfect his dramatic and abstractionist style.
From the time he closed his fashion house in 1968 to 1986 when Jacques Bogart S.A acquired the brands rights, a long list of successors have had the opportunity recreate the vision. Individuals such as Nicolas Ghesquière and Alexander Wang have been able to continue the work of Balenciaga but also give the brand a fresh look.
With every designer comes a new aesthetic and a new direction. Their different approach can often be a step in the right direction, but then there are times where they take two steps back. So when parent company Kering announced they would not be renewing Alexander Wang's contract beyond the Spring/Summer 16 collection, it had many in the industry at a loss.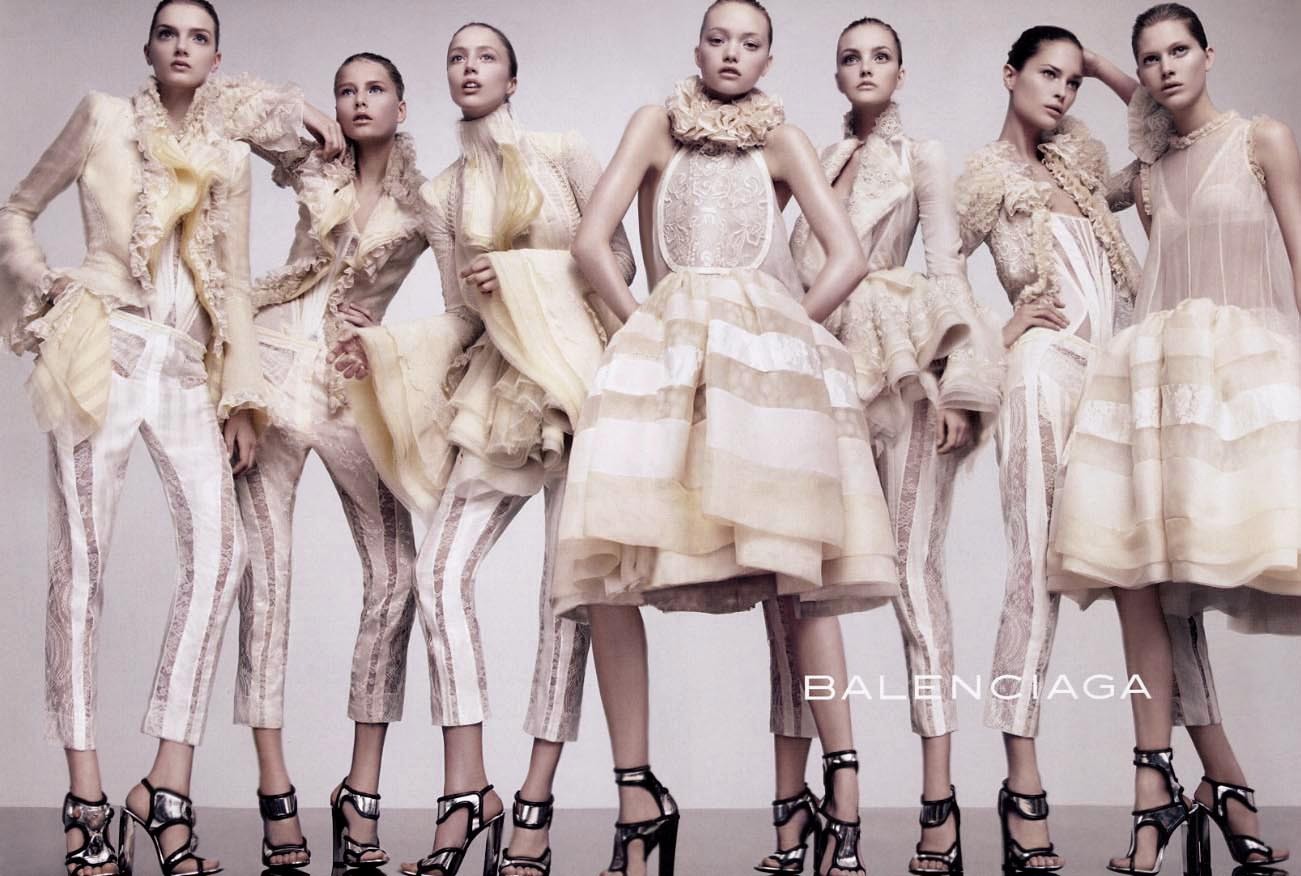 Wang enhanced the difference that the brand was built on, but then maybe that was the downfall. He was succeeding the 15-year legacy that Nicolas Ghesquière had built on the idea that this brand was just as relevant as its competitors Chanel or Prada. So when Ghesquière felt that management was ignoring the detail and craft of his fashion, he sought appreciation elsewhere. Cue Alexander Wang. Now it is believed that Balenciaga management had been looking at a more commercial and merchandisable product and thus they found their answer in Wang.
Wang already had built a reputation for a style that emulated the cool and effortless. His followers were of the fresh-faced generation that many mature brands still fail to reach, which would explain why Balenciaga felt compelled to bring him in. So why after three short years did this union fail? Whilst we may never know, it is widely speculated that "busy schedules" played a role however there is always more than meets the eye. If we look at the style of Wang – lux sportswear, and compare it to the elegant and for its time, challenging style that was Balenciaga.
So as Wang steps away from the brand, we could only wait to hear who had been bestowed the honour. The announcement of Wang's predecessor would also bring on a new direction for the brand – would they continue with the relaxed and 'cool' looks Wang created or would they go with someone who would bring back that old school glamour?
Yet when Demna Gvasalia was named artistic director, the reaction of many was 'who?' This underground designer creates his radical designs under the label Vetements. His style includes oversized and loud proportions, and is known his ability to rework vintage finds to create something that is original. Whilst his flair may be a step away from sleek look that is Balenciaga, Gvasalia's point of difference is the revolution this brand needs. He no doubt has the skill having been a senior women's wear designer at Louis Vuitton and a designer for Martin Margiela, but it will be his artistic and flamboyant approach that will take Balenciaga to new heights.
Balenciaga has the potential to overthrow its competitors with its ability to show the perfect union between what was and what could be. However it seems that its attempts in the past have been lost amongst the identity of its designers, and not the brand itself. Yet this new succession could prove to be the right answer, but I guess we'll just have to wait and see.