As well as launching new clothing for 2015 spring and summer, hair trends was also a hot topic at the recent fashion shows.
Braids
At the Michael Kors show it looked as though braids were making a comeback, this time it was the a windblown, messy, extra loose kind of braids rather than a neat, cute fishtail. As the models walked the catwalk their hair had plenty of wisps floating round the front of their face making the hair look dishevelled but in a sensual way. The hairstylist Orlando Pita said "There's a 50's Americana theme, so went looked to that for a little hair inspiration and just loosened it up a lot"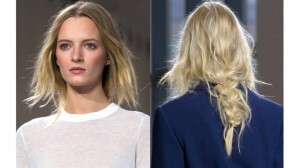 2. The Wet Look
Odile Gilbert was the hairstylist for the models at the Thakhoon New York fashion show, she went for a middle parting with the hair pulled behind the ears, this was then kept in place by taking a small section of hair from above the ears and tying a knot before twisting it. The addition of gel is what gave the hairstyle its tropical, glossy, just-out-of-water wet look.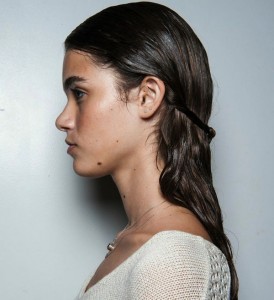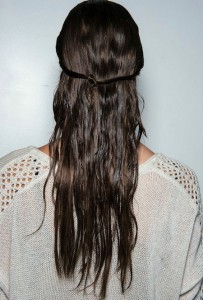 3. Ponytails
Low slung ponytails were a favourite at the Alexander Wang and Prabal Gurung New York fashion shows and its not hard to why, the stylish, easy to wear ponytail would be the perfect hairstyle for the sports luxe trend as its simple yet functional. Its also a popular red carpet hairstyle among high profile celebrities such as Beyonce, Kim Kardashion and Gwyneth Paltrow.