We always to love to see Beyonce's red carpets looks, but this one definitely blew our mind away!
Beyonce attended to  perform at private  SuperBowl's concert of her husband Jay-Z last night. That was a huge surprise for listeners to see Bey on the stage with Jay-Z.
That couple always surprises us – great shows, great style of both, great voices. This time they repeated the success of Grammy Awards 2014 success and  sang 'Drunk In Love' together. 
Beyonce was wearing Roberto Cavalli sequined black dress and black Christian Loubutin pumps.
After the performance Jay-Z called said live on stage 'All Hail to The Queen'. 
Let's have a look at the Queen Bee's outfit below.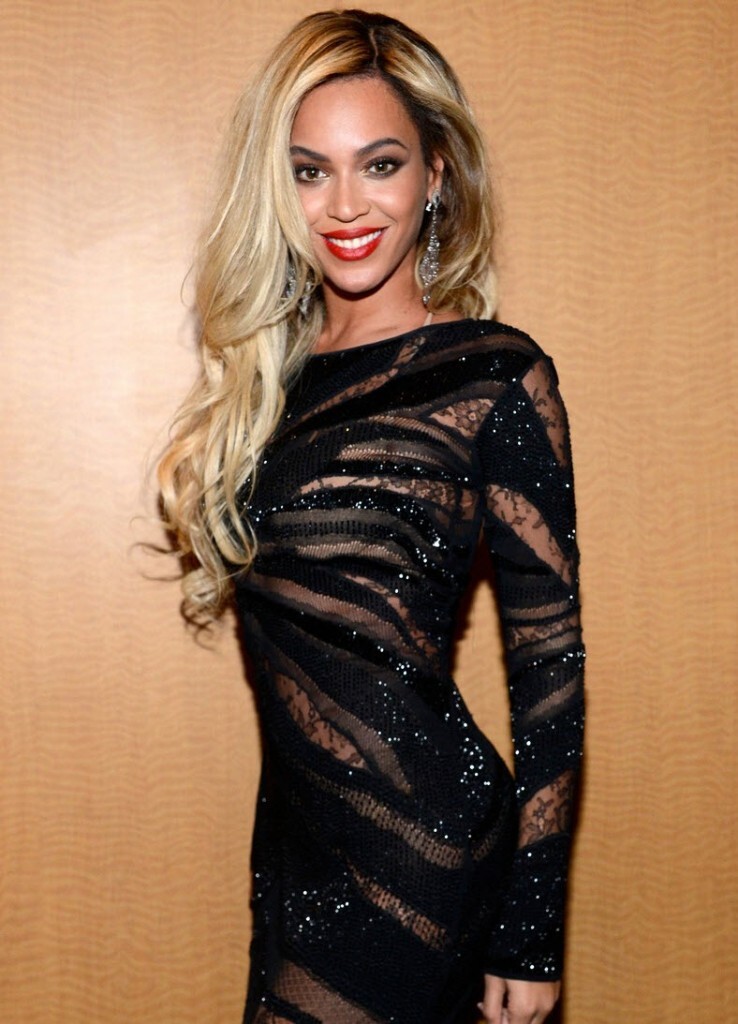 [embedvideo id="" website="youtube"]