The 57th Annual Grammys will be on tonight. This award show always has an expected surprise for us. From making predictions to who will win to the stars strolling down the red carpet in their outfits. And the only thing that outshines the Grammy winners is the fashion.  There has been a lot of eye-raising and jaw-dropping moment on the red carpet. Lets go back and remember the top five outrageous styles. Jennifer Lopez was the talk of the 42nd Grammy Awards wearing a jungle green Versace dress was a plunging neckline that stopped a couple of inches below her navel. It was loose fastened with a sparkly brooch and then opened up again showing off her legs.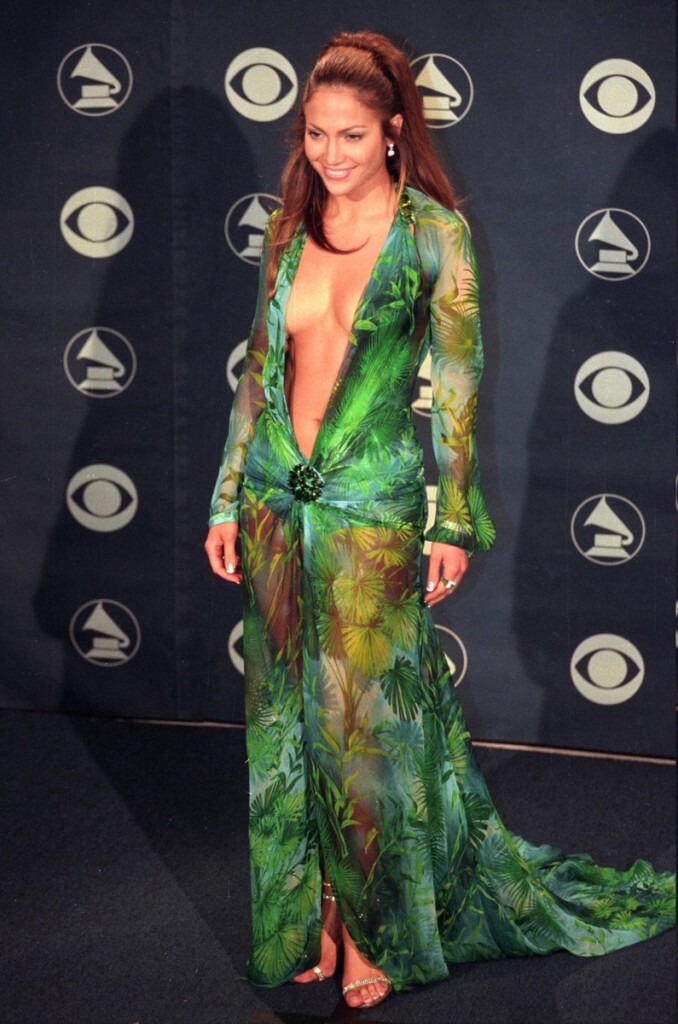 Christina Aguilera walked the red carpet wearing a Trish Summerville dress at the 43rd Annual Grammy Awards in 2001. This red textured dress had a plunging neckline that also stop at her naval. But it was her hair that people were talking about. Aguilera matched this textured dress with some textured in her hair by adding braids.
Toni Braxton dared to be different at the 43rd Annual Awards as well. Braxton was barely wearing ANYTHING. This white Richard Tyler dress had a plunging neckline (no biggie) but compared to Jennifer Lopez's dress at the 42nd awards was no comparison to Toni's.
  Lady Gaga never surprised us. At the Grammy Awards, Gaga looked out this world wearing a silver Armani Prive outfit. Lady Gaga knows how to stock.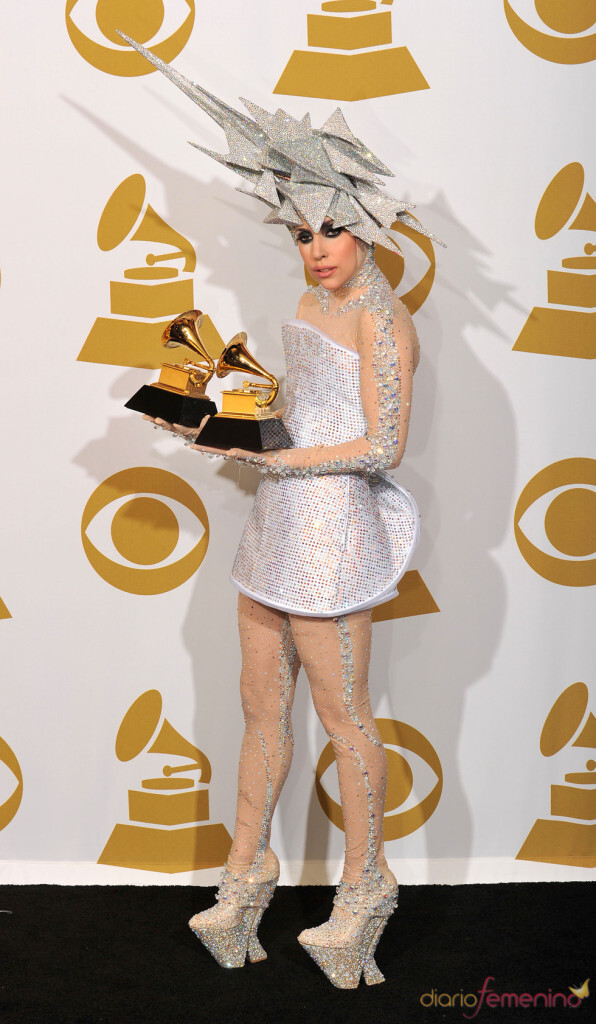 At the 46th Grammys a peacock showed up. Comedian Margaret Cho wore a sheer black dress that was embellished with peacock features from Derek of Narcisse. This dress was named the worst dress by E! Entertainment.
Stay tune for the Grammys tonight and lets see what breathtaking outfits hut the red carpet.