London secured itself as an international hub at the 2018 British Fashion Awards in partnership with Swarovski. On Monday, December 10 at the Royal Albert Hall in London, The British Fashion Council celebrated diversity by unveiling the finalized list of NEW WAVE: Creatives. For the first time in British Fashion Awards history, the Council recognized 100 up-and-coming, innovative creatives from around the globe. The first 40 names were announced in Shanghai and New York a few weeks prior to the awards, while the remaining 60 were recognized on Monday. The honored nascent talents contribute to various creative disciplines within the fashion industry. The 2000 members of The Fashion Awards Voting Panel nominated 100 young photographers, make-up artists, hair stylists, models, and creative directors, to name a few acclaimed occupations. The list pays homage to both home-grown and international success, and it also looks to fashion's future by acknowledging those capable and eager to create it.
60 names of creatives revealed at Awards:
Adama Jalloh (Photographer); Adut Akech (Model); Akinola Davies (Filmmaker); Alexandra Van Houtte (Founder, TAGWALK); Ammy Drammeh (Make-up Artist); Ascia Faraj (Blogger); Bardia Zeinali (Videographer); Blanca Miro (Artist); Bolade Banjo (Photographer); Boris Meister (Graphic Designer); Campbell Addy (Photographer); Carlijn Jacobs (Photographer, Creative Director); Caroline Daur (Influencer); Coco Capitan (Photographer, Artist); Danny Reed (Stylist); Davide Micciulla (Video Director); Eva Al Desnudo (Photographer); Fenn O'Meally (Filmmaker, Journalist); Finn Buchanan (Model); Fran Summers (Model); Harry Lambert (Stylist); Hayett McCarthy (Model); Hick Duarte (Photographer); Hye Yeon Han (Stylist); Ibrahim Kamara (Stylist, Fashion Editor at Large i-D); Isabel + Helen (Set Designers); Jack Davison (Photographer); Jesse Lizotte (Photographer); Jordan Robson (Movement Director, Choreographer, Creative Consultant); Kristin-Lee Moolman (Photographer); Liv Little (Founder, Gal-Dem); Lucy Bridge (Make-up Artist); Luke Edward Hall (Interior Designer); Madeleine Ostlie (Casting Director); Marc Goehring (Fashion Director, 032c); Marriam Mossalli (Entrepreneur & Journalist); Maxim Magnus (Model); Mayowa Nicholas (Model); Nadine Ijewere (Photographer); Natasha Luwedde (Model); Oliver Hadlee Pearch (Photographer, Filmmaker); PAQ Group (Creatives, Filmmakers); Paul Peter (Photographer); Peggy Gou (DJ); Pooja Mor (Model); Rei Nadal (Artist, Director); Samuel Douek (Filmmaker, Visual Artist); Simon Winkelmueller (Stylist); Simran Randhawa (Writer, Model, Influencer); Sinead Burke (Journalist); Stella Lucia (Model); Taleedah Tamer (Model); Thurstan Redding (Photographer); Tom Johnson (Photographer); Ursina Gysi (Stylist); Valentin Herfray (Photographer); Vittoria Cerciello (Stylist); Vittoria Ceretti (Model); William Farr (Image Maker); Wilson Oryema (Model, Artist, Writer)
40 Names initially revealed:
Adesuwa Aighewi (Model); Anny Fan (Digital Influencer) Anok Yai (Model); Aquaria (Drag Performer); Brianna Capozzi; (Photographer); Carlos Nazario (Stylist, Senior Fashion Editor i-D);Chu Wong (Model); Cleo Wade (Poet, Artist, Author); Ethan James Green (Photographer); Fan Qiong (Stylist); Fan Zhang (Hair Stylist); Fil Xiaobai (Stylist); Halima Aden (Model); Hari Nef (Model, Actress, Activist); Jawara Wauchope (Hair Stylist); Jiali Zhao (Model); Jin Jia Ji (Photographer); Jing Wen (Model); Joshua Woods (Photographer); Jumbo Tsui (Photographer);Kaia Gerber (Model); Leslie Zhang (Photographer); Liang Hengyi (Photographer); Lil Miquela (Musician, Producer); Luka Sabbat (Creative Entrepreneur); Luo Yang (Photographer); Mia Kong (Stylist, Influencer); Nick Vogelson (Founder & Editor in Chief, Document Journal); Nyle DiMarco (Model, Actor, Activist); Solange Franklin (Stylist); Tao Liang, Mr Bags (Digital Influencer); Ting Chen (Model); Tony Liu and Lindsey Schuyler (Fashion Critics, Diet Prada); Tyler Mitchell (Photographer); Wen Zhi (Hair Stylist); Xin Miao (Make-Up Artist); Yu Cong(Photographer, Art Director); Zeng Wu (Photographer); Ziqian Wang (Photographer); Zoey Grossman (Photographer)
"We are extremely proud to be celebrating NEW WAVE: Creatives. The list includes an incredible mixture of young creative talent from all over the world and by introducing this new category at The Fashion Awards in Partnership with Swarovski we aim to shine a light on the next generation of global talent. London, more than any other city, represents youth and creativity which makes it the perfect place to acknowledge their contribution to the global fashion industry. We look forward to celebrating all our NEW WAVE: Creatives on the 10th of December"
-Caroline Rush, BFC Chief Executive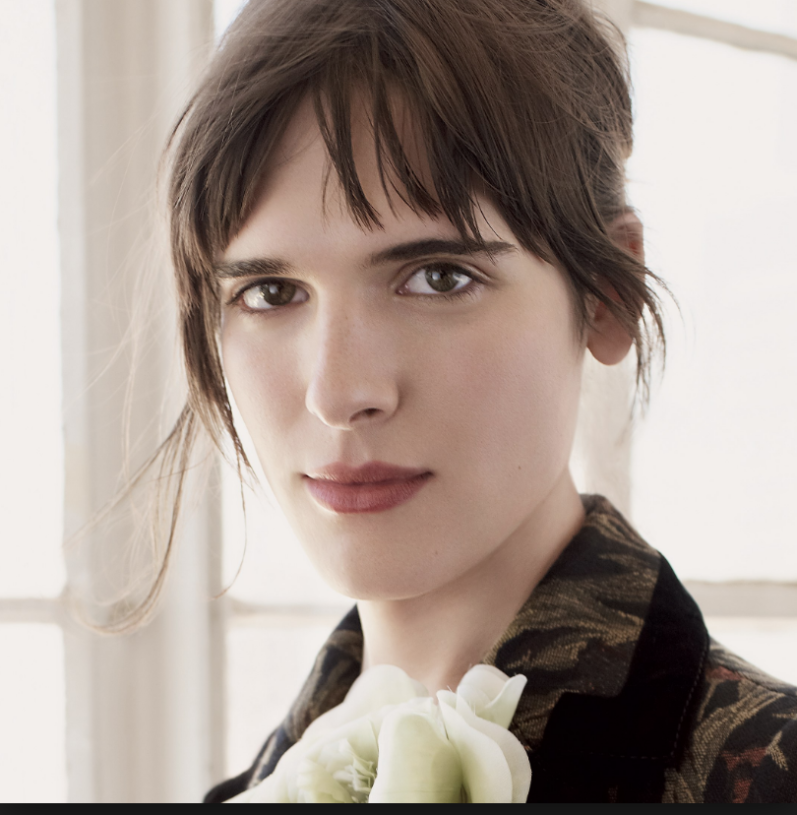 Among the recognized is Hari Nef, the first openly trans model signed to the respected IMG Models. This ground-breaking model shared with Vogue Paris in late 2016, "my identity has given me a lot of attention in my early career that a lot of people have to work really hard for. Making the choice to live authentically has actually been the best gift that I have ever given myself. It's not easy, but I hope that I can be, not an example or a role model, but a possibility model for people…you can do this if you want…"
Tony Liu and Lindsey Schuyler, fellow honorees, have shaken up the fashion industry by exposing designers copying one another via their Instagram account, Diet Prada. The duo have also used the account to condemn other failings in the fashion industry as well, from cultural appropriation to exploitation to lack of model diversity. Schuyler told The Guardian, "Copycatting is far from a victimless crime, especially for small designers. It can wreck their businesses," and Liu added, "The most satisfying element of Diet Prada is helping out small companies that don't have financial resources to litigate."
British Fashion Award's Model of the Year Kaia Gerber also made the list of NEW WAVE: Creatives. With supermodel Cindy Crawford as a mom, Kaia Gerber's roots in fashion have unsurprisingly led her to early success, landing her first Vogue cover at age 14 and taking home tonight's award as a mere 17 year-old.