The fashion business is built on the idea of rejection and artificially created needs. We want clothes we can't afford, we go for aesthetics that promote unrealistic expectations and we keep feeling drawn to a world that will always tell us that we are not on the list, don't have enough followers or the right looks.
For the longest time, this machinery worked pretty well for itself, luxury companies as LVHM are so successful that as of 2019 they are the second most valuable company in the Europe zone following the oil and gas giant Royal Dutch Shell. The fascination of dreamy dresses and expensive outfits of the day created a whole new business model of fast fashion because exploitation works wonders and cheap manufacturing prices create a designer replica dress for under 30$.
The obvious faultiness and the harm our industry does to communities, workers, and production locations is what I decided to focus on with my work. Since years I am advocating for garment workers right, I travel to manufacturing hubs to audit companies due to their supply chain transparency and I host events to bring sustainability facts to new consumer groups. For me, the alignment of sustainability and social responsibility has to go together, because you can not talk about anything of let's say environmental sustainability but not connecting it to ecological colonialism and the massive imbalance of justice linked to it.
So, when we -the fashion industry- go around and use sustainability as the buzzword of the moment, we should consider the bigger picture. Depending on where in the world you are, your sustainability approach might be a very privileged one, and one that is only driven by your immediate experiences. It might lack any intersectional aspects. For me, growing up in Europe as the child of an immigrant father and a German mother, that means that I feel in no way the right or need to lead a conversation about racial injustice and anti-blackness. That is because it is simply not my story to tell. On the other hand, I see it as my responsibility to listen and learn and reference through my work with DS AGENCY.
There has been one and a million lists of black-owned businesses, black squares postings, and features of black fashion models in brand's Instagrams over the last weeks- all probably somewhat of desperate attempts to either catch the BLM wave or helpless ways to do 'good'. As this is an opinion piece I attempt to amplify the voices that I listen to, the ones that inspire me to keep my work going and think from different perspectives.
'I attempt to amplify the voices that I listen to, the ones that inspire me to keep my work going and think from different perspectives.'

One of the first people working with sustainability in NYC that I came across is Dominique Drakeford, she is the co-founder of Sustainable Brooklyn an initiative focusing on sustainability gaps and targeted communities. In 2019 I was lucky enough to attend the Air Symposium they hosted in reference to the murder of Eric Garner in Staten Island and the breathlessness of BIPOC in the United States. Attending changed and inspired my thinking towards equitable solutions for what is going on around us completely.
Another Brooklyn based creative mind I admire endlessly is Aurora James and her brand Brother Vellies. Whoever still thinks sustainable fashion can't be sexy should take a serious look at the amazing shoes, which are produced with the greatest care for artisan communities, using natural dyes or by-products sourced from farmers around the globe. Aurora James recently formed the 15 Percent Pledge, an initiative to support economic equality by having major retailers commit to at least stock 15% of their shelf space with black-owned businesses.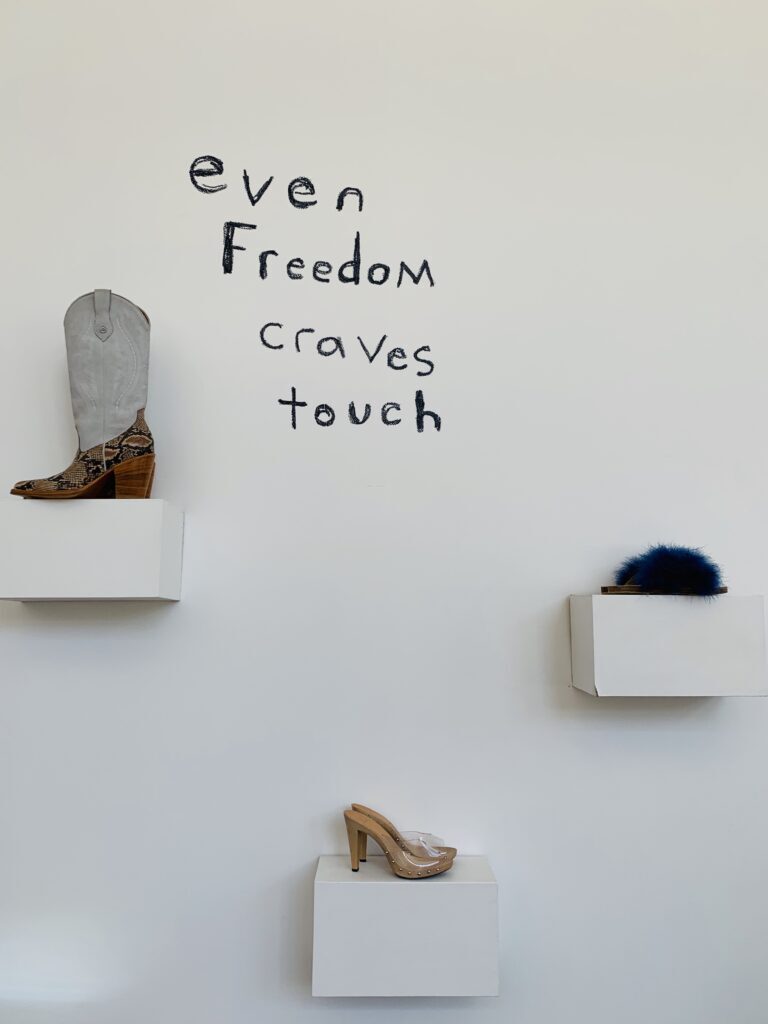 Aja Barber is a writer and personal stylist based in London, I first heard her speak at a Study Hall event by the amazing Slow Factory Foundation (if you don't follow them please do because that is one smart source of information). The event in itself and especially Aja was filtering out how social and environmental aspects all melt into one aspect of consciousness and eco-conscious fashion/ consumerism. Her Instagram account became one of my to-go-to sources of fast fashion criticism and no BS conversations.
A couple of months back I discovered Faithfully Sustainable, co-founded by Zainab Koli the project educates, advocates, and collects faith with environmental and social sustainability. As I do not subscribe to faith for myself this has been a new viewpoint for me and that in itself is great. Reading about ideas for a green Ramadan or how to avoid Eid Shopping is super interesting, especially because the basic values of the work we are doing have intersections and overlap, while still coming from different directions.
The appreciation, inspiration, and curiosity that I want to share could go on for pages and pages and I hope my fellow industry professionals feel the same. No business references, adapts, exploits, and copies the creativity, aesthetics and textile skills of different cultures as much as the fashion business. If you are a part of it or if you buy fashion, pull up your socks and educate yourself, find voices to listen to, and make informed choices. No matter how small your brand, your following or your consumption budget is- it has an impact.