Copenhagen may have been once known as one of Fashion Week's underdog cities, but in the last couple of years it's hosted some of the hottest designers right now, from GANNI to Cecile Bahnsen, and this year has been especially exciting. Whilst sustainability in fashion has been increasingly crucial, Copenhagen have gone the extra mile to dedicate their whole fashion week to the cause, with their Sustainability Action Plan 2020-2022. This week has been devoted to 'reducing negative impacts, innovating [their] business model and accelerating industry change', and it's made the event that extra bit impactful. From new and thriving designer Helmstedt's playfully colourful show to influencer favourite Baum und Pferdgarten's clean cut shapes and dreamy everyday wear, Scandi designers are setting a wonderfully high standard within the industry.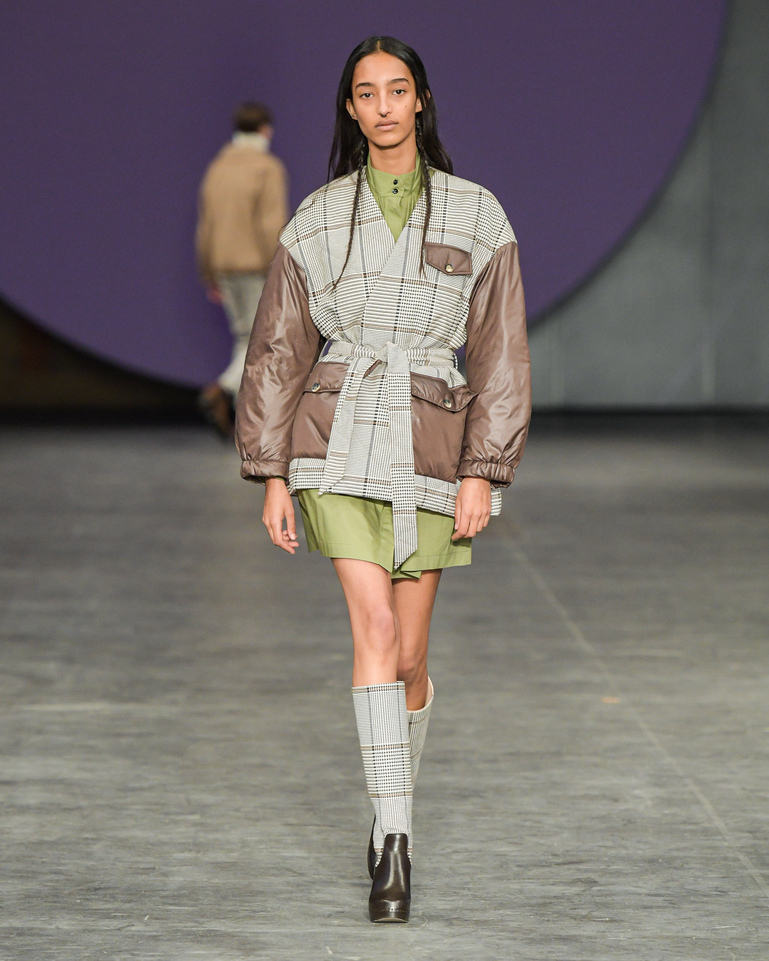 Brand new sustainable brand Carcel opened up the week, with an empty runway and a crowd full of spectators. Instead of showcasing any of their own work, they asked the audience to step up onto the runway and walk down it, making a comment on the fact that we don't always need to be looking out for the next hot item of clothing, and what we're wearing is already enough. It was a stronger take on Vivienne Westwood's new message of 'buy less', as she vowed to design and produce less fashion pieces (whether or not she's succeeded is another argument entirely). It was a powerful statement to kick start Copenhagen's sustainable-focused fashion event, and it definitely set the tone.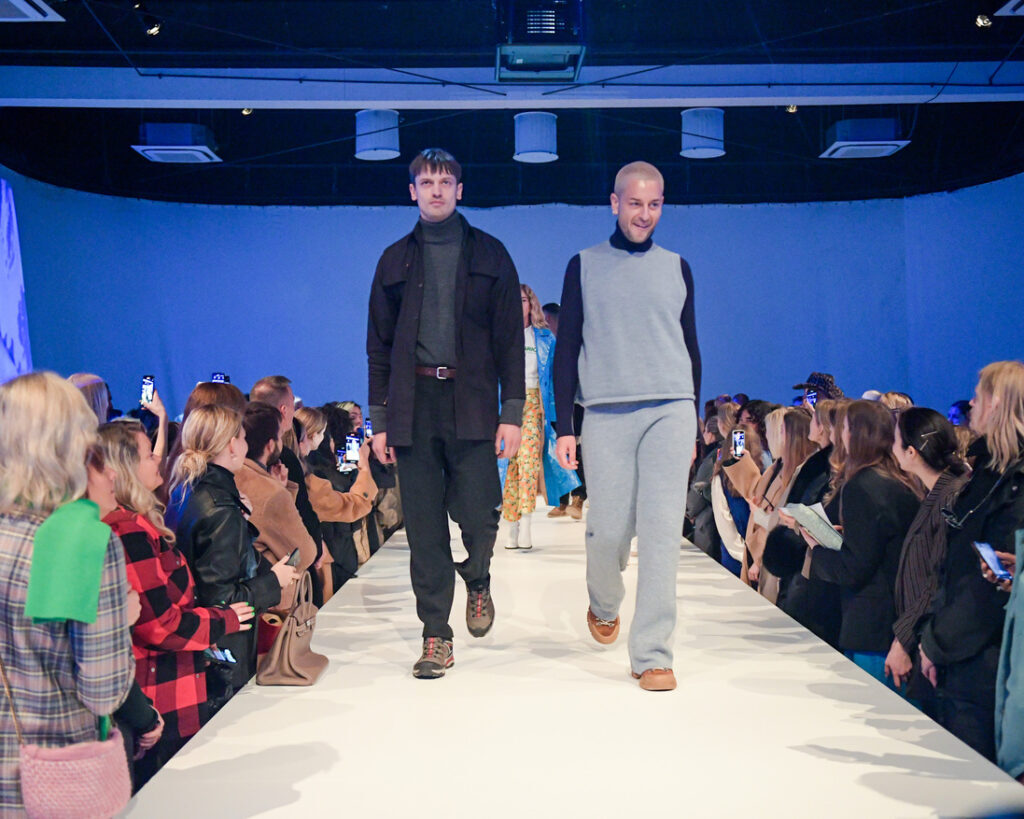 Notable designers continued to grace the runway, including ROTATE Birger Christensen and Malene Birger, but there were some names that really stood out for me this year. STAND STUDIO continued to take on current trends including grungy leather and animal print and showcased a very exciting new collection, with a strong mixture of structural cuts, vibrant prints, fun furs and jaw-dropping leathers. Stine Goya's show was not one to miss either, as their bright orange setting and quirky experimental band made the whole display an enjoyable watch. The pieces nodded towards the still-popular neon trend, whilst showcasing some fabulous geometric prints and relaxed, flowy cuts.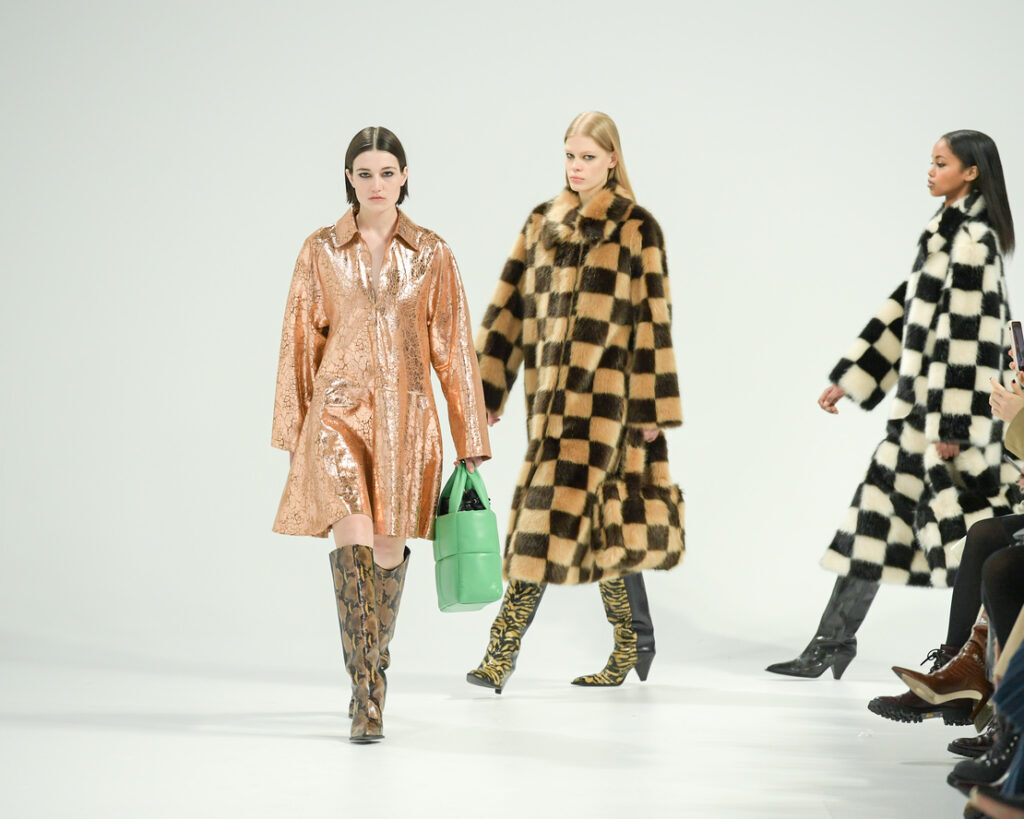 GANNI fell slightly flat for me compared to past years, however their increasing use of recycled fabrics and sustainable approach to creating their clothes has to be commended for a brand that is in such high demand. I'm also glad they've finally moved away from the leopard print and puff sleeves. However, I struggled to see a single piece that got me excited for their next autumn/winter drop, which is something I usually expect from them.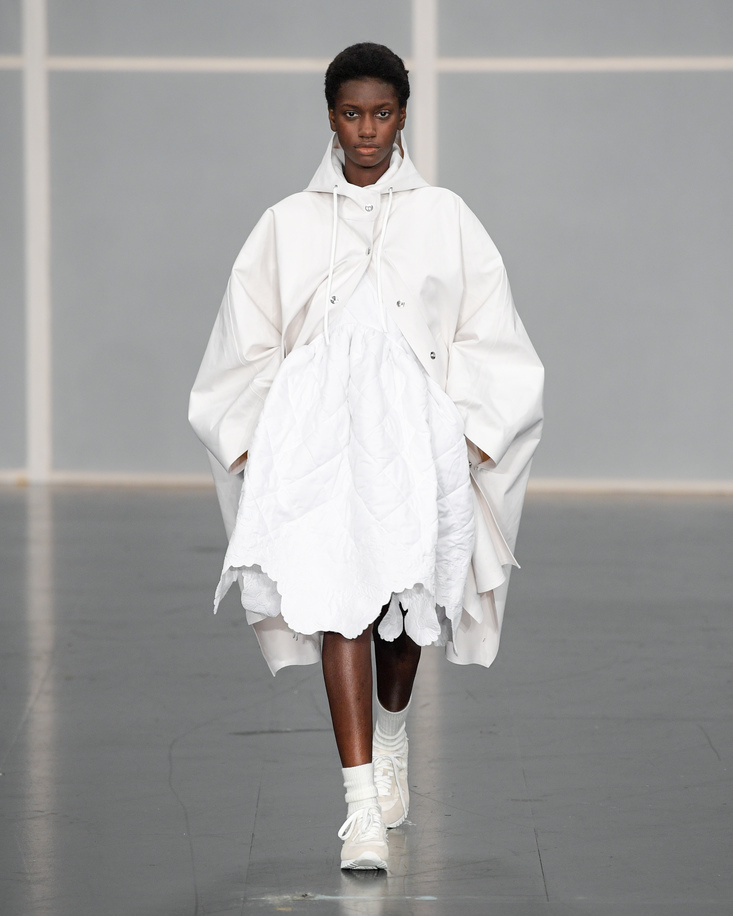 Whilst most designers impressed and some slightly disappointed, there were two personal favourites of mine, where one slightly outshone the other. I'm a huge fan of Cecile Bahnsen, and her monochrome tones, airy dresses and stunning ruffle details made me love her even more. Her exquisite way of elevating a simple black puffy dress always get me excited. But Helmstedt was definitely the brand of the week for me. Their very first show was only last year, but the designer has gone from strength to strength with her bold, funky and anti-trend approach to creating garments. The show was so much fun, and her each of her designs were unique. Whilst it's arguably too garish for some, I absolutely adored all of it. The creativity behind those statement prints and vibrant complimentary colours really hit the mark and created a playful atmosphere I was desperate to be part of. For such busy pieces, they worked so well together and each look complimented the other. I couldn't fault it!