As another successful Copenhagen Fashion Week came and went, we want to take a moment and reminisce on some of the biggest, most talked about shows of the week. Copenhagen was all about exploration –new designers got their big breaks and we got to sit back and admire their raw talents and creativities. Here is a round-up of all the shows and brands everyone has been talking about:
J.Lindeberg:
Androgenous style done right, J.Lindeberg brought fresh ideas to Copenhagen with chunky knits, pleated trousers and ski masks. An "international sport fashion" brand, J.Lindeberg's AW19 line presented plenty of sneakers, puffer vests and branded socks to the runway. Meshing office wear staples, such as the classic black blazer, with casual wear basics, like the oversized hoodie, J.Lindeberg finds innovative style in revolutionary combinations.
Stine Goya:
For Stine Goya, fashion is much more than just a runway filled with dazzling designs –it's a performance. Before Stine Goya's models hit the runway, it was important for them to first do some stretching; their runway wasn't like most runways. Their performances were choreographed by Kianí Del Valle and they celebrated the portrayal of women throughout history. The performance symbolized the way women move, the way women act and react both alone and together. The dancers, doubling as models, filled the floor with energy while saxophonist Bendik Giske filled the room with music.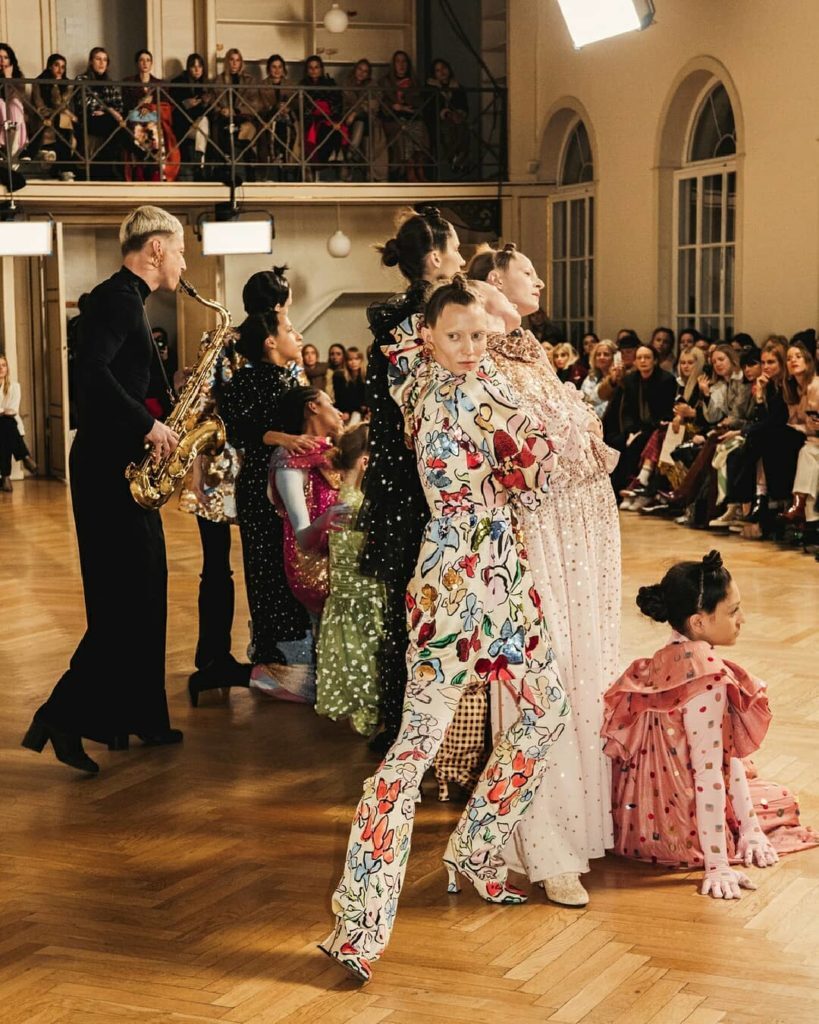 Ganni:
One show that's been hot in the press has been Ganni's "Life on Earth" show. Its message was on sustainability and used a moving backdrop of Ami Vitale photographs. Vitale is an award-winning National Geographic photojournalist who documents life in developing countries. The photos, depicting women in Sri Lanka and India, had been criticized as fetishizing the women and using them as mere props for the show. Ganni has since responded to these allegations by stating: "We sourced hundred[s] of Ami's acclaimed photographs to be a part of the show set design. The images were chosen were to reflect Ami's body of work and how she is always living the stories she tells with her images and conveying with a positive message including her work on pandas and the last taken photograph of a white rhino. The images showcase all elements of nature from surreal beauty to the enduring power of the human spirit — capturing the energy of life in all forms."
Carcel:
Silks made in prison brought to the fashion scene. Carcel's mission is to create sustainable fashions and support fair wages for women in prisons. Carcel's second line was produced by Chiang Mai Women's Correctional Institute in Thailand. "You don't have to sacrifice style for ethics," says Carcel founder and CEO Veronica D'Souza.
Morten Ussing:
Sultry hues of rich gold and blue rocked the Morten Ussing AW19 runway. Embodying the essence of wealth and power, not a single onlooker was left unenvious of the women in Morten Ussing's latest designs. Beautiful soft fabrics of silk and velvet accompanied by long, elegant silhouettes brought one word to mind: royalty.
Rodebjer:
Paying homage to the Rodebjer women, Rodebjer's AW19 show featured a collection of the powerful females as they unleashed their energies to tell a story of strong, highly fashionable protagonists. Blues, pinks, browns and plaids were the major tones of this collection, but the real show stoppers were the beautifully colorful furs and the fantastic accessories.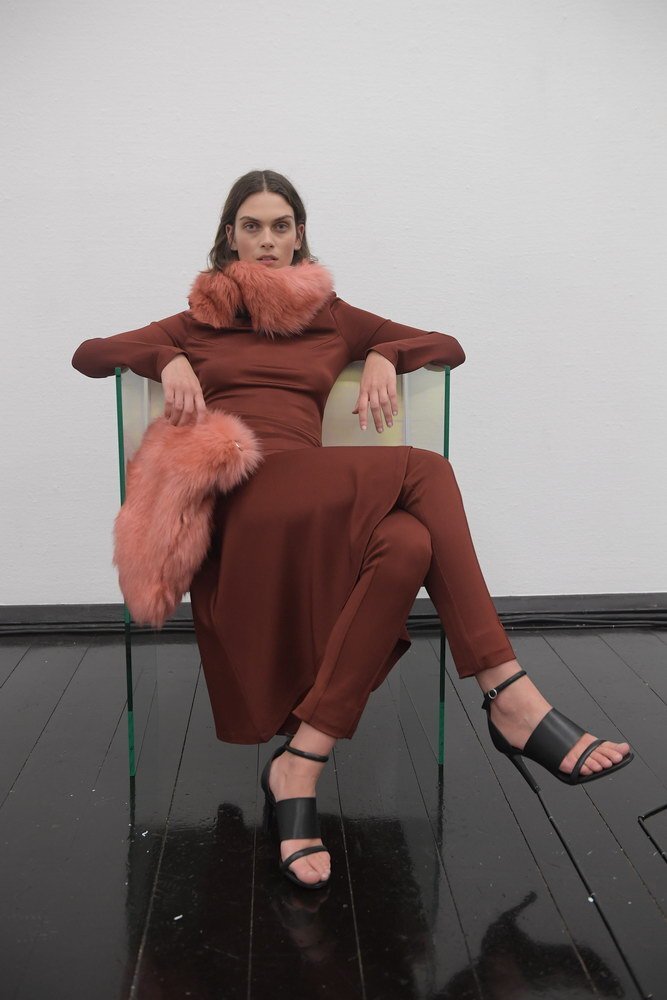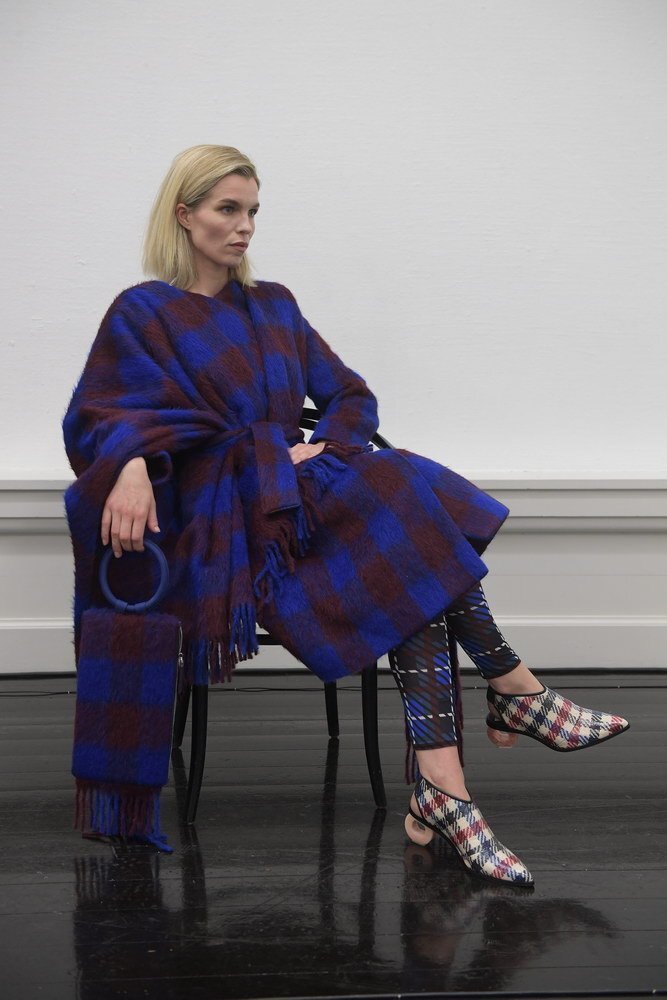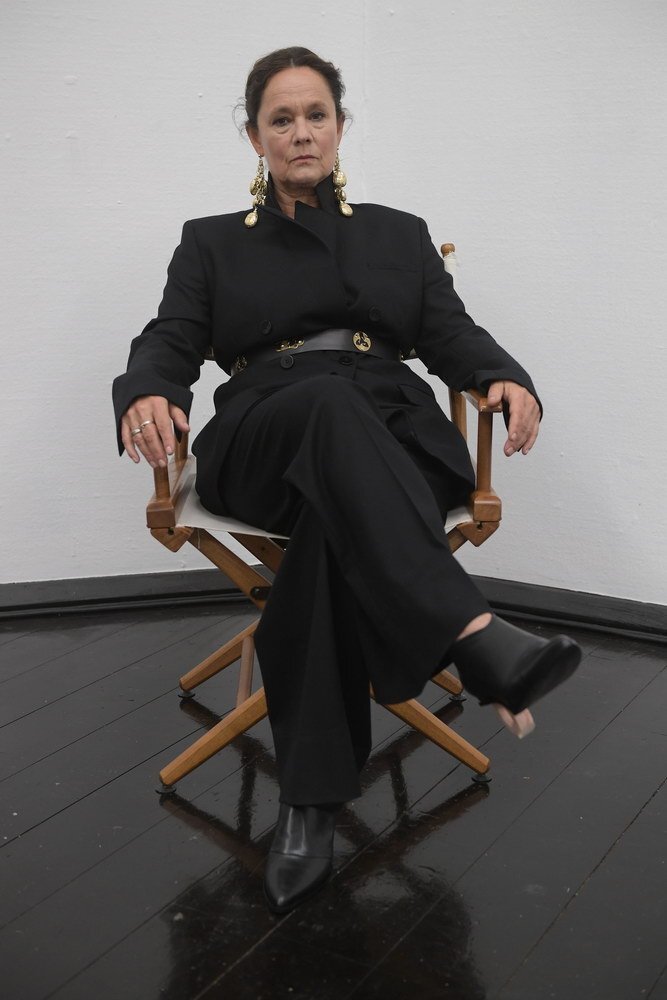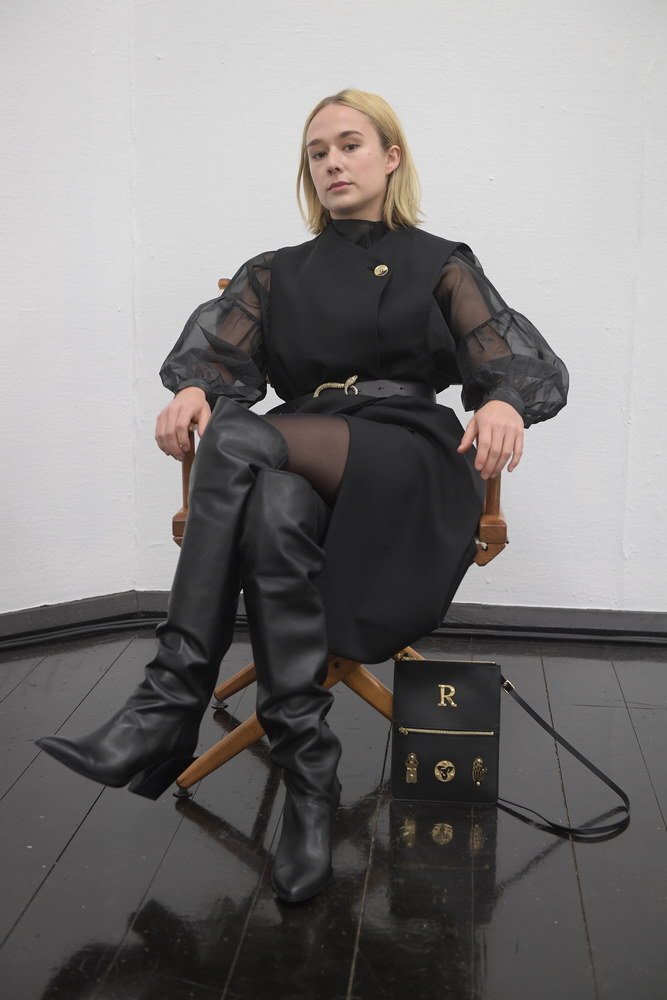 CPHFW x Boozt.com:
We simply cannot discuss Copenhagen Fashion Week without mentioning the CPHFW x Boozt.com show. Including some of this season's hottest designers and their most popular and wearable pieces from their collections, Uffe Buchard and Melanie Buchhave curated one fantastic show. Models, bikes, models on bikes, with dogs, live performances and palm trees –CPHFW x Boozt.com was certainly not a show to miss.