Hi Caroline, nice to meet you! Can you tell me about your beginnings as a designer? What is your background?
Hi there, very nice to meet you too, thanks for inviting the brand for an interview here! My background is in Fashion Design, I have graduated in a BA in Fashion in Brazil, did part of this BA at the Arts University College of Bournemouth (England) and later on graduated in an MA in Fashion at Kingston University London, plus several courses throughout my whole "fashion career."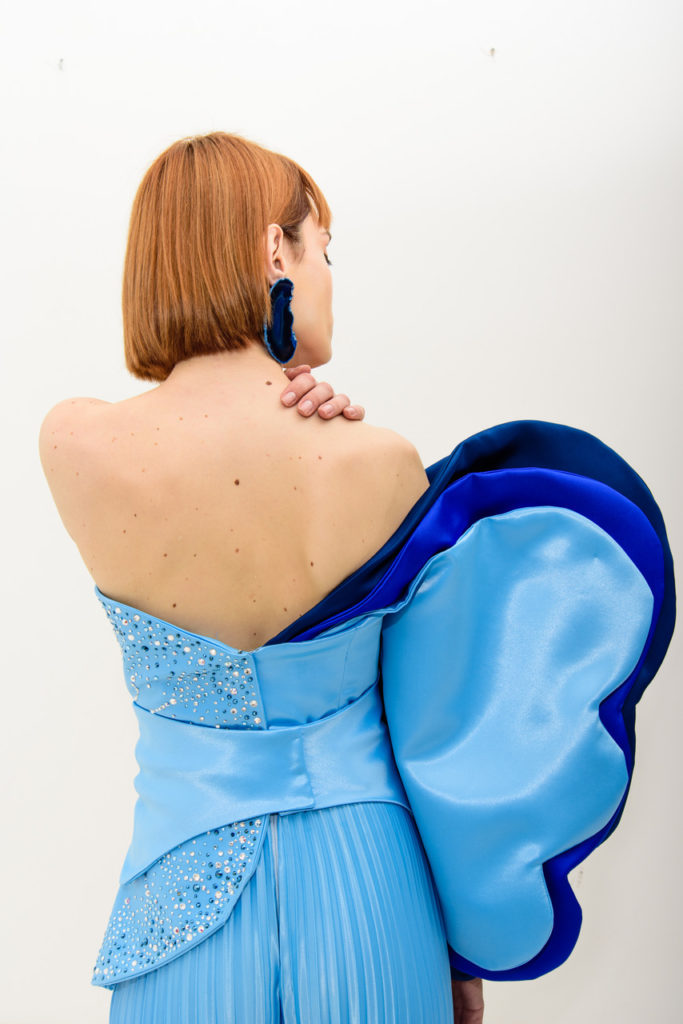 I read you were very interested in sciences regarding fashion. Can you elaborate on this topic?
Yes… Well, one of my biggest inspirations as a young designer has always been the designer Hussein Chalayan. I adore his work. And I have always found that bit of science in his work, whether in a dress that turned on lasers, or in a garment that moved some part of it. Apart from that, my parents are both doctors and I have grown up with science references, learning how the body works, etc.
What influences your designs?
Everything influences my designs. Life happenings in general. My own mood, my vision towards experiences in a daily life I would say. Anything that could bring joy or surprise to the viewer of my work.
Who is your ideal women to wear your designs? Which celebrity or historical women you would like to dress?
Any kind of woman that knows her value and strength. Rihanna and Lady Gaga are my dream celebrities to wear my brand (as for many designers as well). And if Princess Diana was alive, she would definitely be a woman I would like to wear: sophisticated and strong at the same time.
Tell me a bit about a typical Caroline Perino woman. What is she like?
She is around her 40's, she likes to wear bold colors whilst still being sophisticated. She enjoys quality of excellence, she is very picky. She doesn't really care about what others are dressing or not, or about mainstream trends, she likes wearing what she thinks is pretty and is made in a responsible way.
Studying and working in different countries must have given you better insight of the globalization of the fashion industry and new movements around sustainability, recycling and technology. What is your opinion?
As time passes, more brands are starting to be aware of this need, and it is not just that the world we live in needs this now, but also the consumers are buying more sustainable products, as it is possible to see with the creation of biodegradable materials, the anti-fur movements, fair trade clothes… and so goes on. One single fashion brand can produce part of its cotton in Brazil, collect its metal from USA, and be an Spanish company selling in the United Kingdom for example.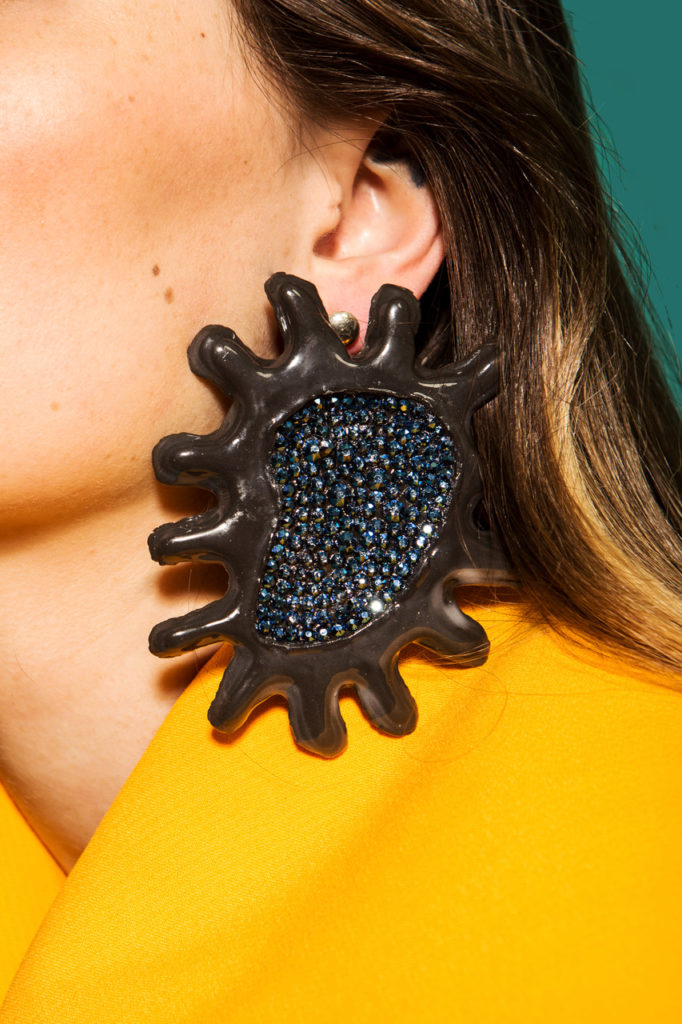 You been presenting your collection at a New York Fashion Week. Any other cities you are planning to conquer? London? Paris? What was your experience as a young designer to show your collection at such a prestigious event?
Paris and Milan! It was a very good experience. I had previously presented my A/W 18 collection at London Fashion Week and to show at these kind of events, has a strong grasp on validating your brand to the public that attends these fashion weeks.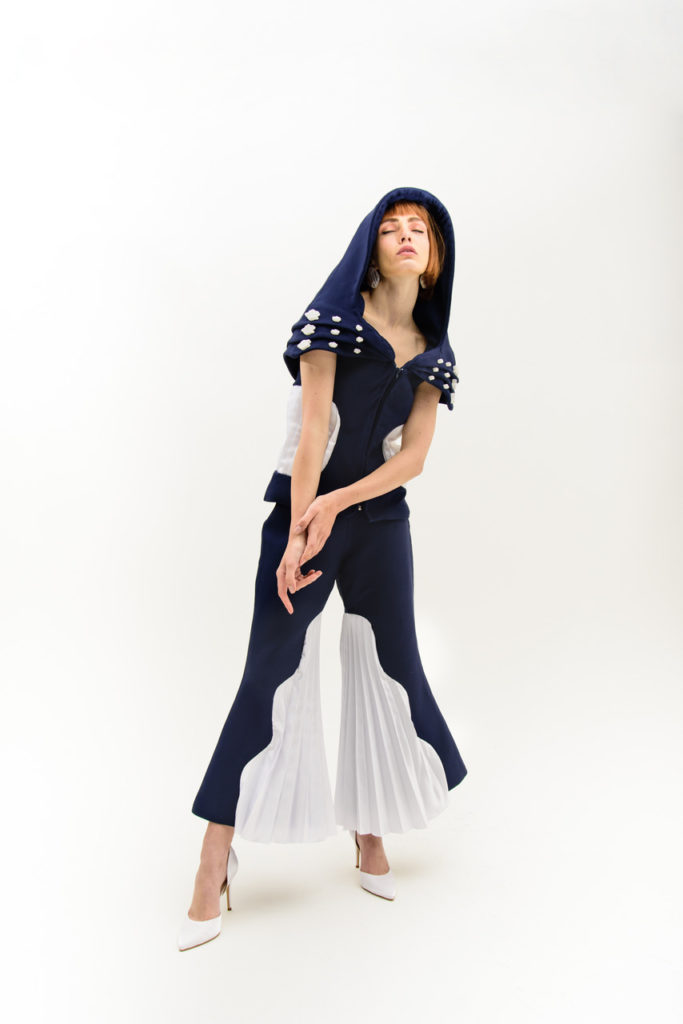 What challenges you as a designer?
Difficulty. The harder I have to thrive to build a garment, to invent a new textile or to find a composition of elements that go well together, the more exciting it is for me. And of course, finding the right balance between conceptual and sellable.
Where do you see your brand in 5 years? What are the plans for Caroline Perino?
I plan to have the brand already very consolidated in the market, be selling worldwide, be presenting in a fashion week consistently and with a high revenue yearly. Also plan to have Anna Wintour as a guest of my shows – yes, I know, I do not think small.
Questions by Rita Tamas