By Carolina Benjumea- IG @carolina.br1
"Who am I", asks the woman; an urgent need to find her true self is seen in her eyes as she picks the cards from the stylish Tarot deck. The film made by Dior, to present the Spring/Summer Haute Couture collection, explores the gender codes through the mystical world of Tarot readings.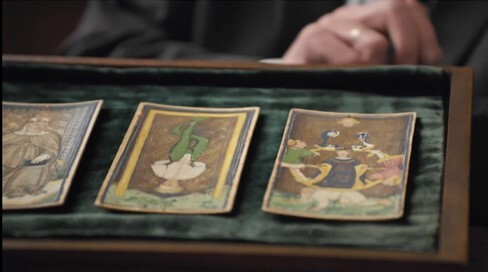 In a mystical and medieval environment, that seemed to have been taken from a fairytale, a young woman starts an introspective journey in the search for her real self, which takes her to encounter the living figures of the High Priestess, the Empress, the Justice and the Fool, the different cards of the Tarot. At the end, is the mix between the feminine and masculine energies, who merge through a deep kiss, what leads her path to self-awareness.
The creative director of the famous luxury house seeks to explore human's mind at a deeper level. Le château du tarot, is a reference to the journey undertaken to encounter oneself, the reflexion that everyone must do to find their identity and the current need to destroy gender norms.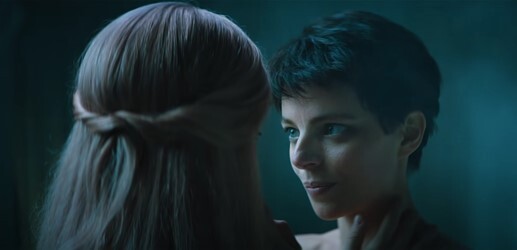 The French house explores the gender at a deep level, inviting us to let our feminine and masculine energies lead our path to freedom. Gender awareness became a recurrent subject in the Feminist agenda, therefore, it has been present in Dior campaigns as well which, as we already know, have been impregnated by Maria Grazia's view on Feminism.
This quest for exploring the Masculine and the Feminine came during a reflexive period where people were locked down for months trying to find their true identity. As millions of people were forced to slow down, stay home and think, sometimes more than they wanted, it also allowed people to sit with themselves at home wondering: is this really me? Am I really free?
As a way to find relieve in these uncertain times, Maria Grazia uses the Tarot, to help us reconnect with our essence and the world's soul, and the Gender, as a way to release our hidden desires. A need for liberation is seen in the woman of the film, the same need people are experiencing in uncertain times like these. With the deep kiss they share, the film invites us to explore our personal desires to release our true self, showing us more than fashion and proving that real freedom is achieved without labels.
Photos taken from www.dior.com