Marques ' Almeida
Marta Marques and Paulo Almeida founded the label back in 2011 with a high-end focus on womenswear. In 2015, the Portuguese duo marked their success with the win of LVMH Young Fashion Designer Prize. Relatively new in the fashion industry, the London-based pair distinguished themselves with their frayed denim pieces for their 2011 collection. This Spring '15 was a remarkable and significant time that demonstrated their growth and evolution. Marques tells Vogue: "We're always really worried about the girl and the attitude and the mood behind our collections. But I think we've realized that's the DNA of the brand, and it's always going to be there no matter which direction we go." We could say their talent for sophisticated lines and elaborated cuts paid off and helped the revival of distressed denim.
Jacquemus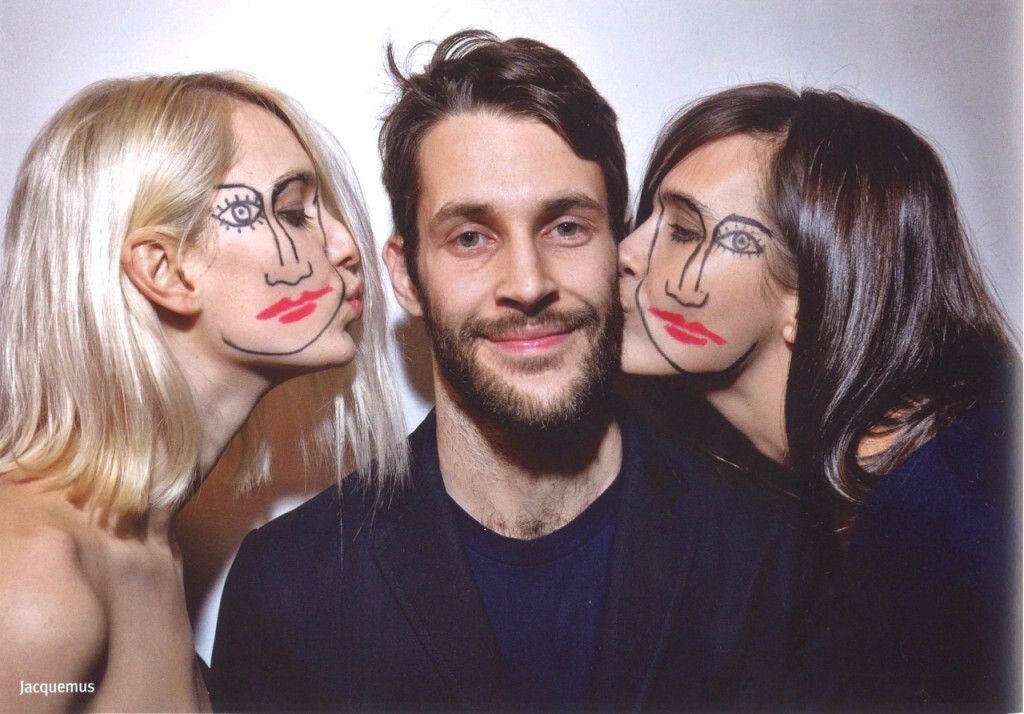 French designer Simon Porte was barely 20 years old when he created Jacquemus. At only 8, Simon made his first skirt and gave it to his mom (Jacquemus is known to be his mother's maiden name). Growing up in a modest family in his native South of France, he decided to move to Paris at 18 to study at l'École Supérieure des Arts et techniques de la Mode, to then drop out for a position at Comme des Garçons. Jacquemus has lately become a collection to watch with his inventive and playful designs. Unconventionally, the designer uses an "instinctive" method, which is draping fabrics on himself for instance to create pieces. His youthful and naïve simplicity could also be related to his optimistic nature. The heart of Jacquemus's aesthetic is his reminiscence of childhood and days at the beach. « My name is Simon, I love blue and white, stripes, fruits, Marseilles and the 80's » says the designer. His whimsical and coloured pieces are a projection of his energy and happiness, which characterize his success so far.
Sophie Hulme 
A love for menswear and military dress is the inspiration behind every Sophie Hulme's design. After graduating from Kingston University with a BA in Fashion in 2007, Hulme created her line focused on sophisticated accessories back in 2011. Originally, Sophie Hulme's headquarters were located in a former toy factory in London. With the years, the brand has grown so much that it is now retailed in more than 30 countries and on most luxury e-commerce websites. The international distinguished creative is also the recipient of the BFC/ELLE Talent Launchpad and the British Fashion Award for Emerging Talent in Accessories in 2012. Her trademark gold hardware leather bags remain a staple among many insiders in the fashion industry. The future of Sophie Hulme is not only bags, because the designer revealed to also launch an evening and jewellery collection in 2016.