"I never go out unless it's a fashion week" – I say every time my friends try to bring me to any party. But sometimes I try not to think of my antisocial character and go out somewhere. I don't like crowded places because there are a lot of people who love judging my outfits and my style. But this year everything is different. I go to right places with right people. I live in Russia and I love talking about fashion and lifestyle of my generation in my country. We have some cool kids, but it's pretty hard to find them, they all come out at nights. My friends did not let me to stay at home on the night of 7th February.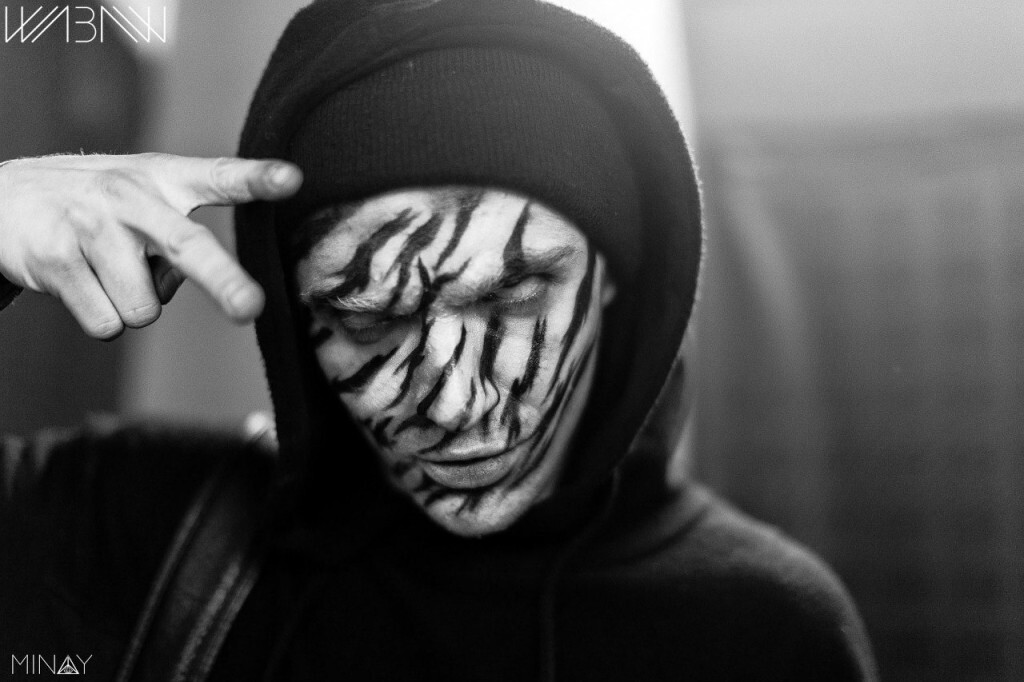 The party I visited | COVEN | was all about loud music and dark fashion. Each person seemed to me as an unknown fact, unsolved mystery. Dress code was black, gray and white, but everyone went for black color.
As soon as I walked in, I was about to go home,because I was damn scared! Everything was so weird for me. But after that I just looked at people and fell in love with each of them. Everyone had their own style. They all were shining inside. I realized that all real fashionistas were hiding right inside that place. One girl asked me if I had glitter and I laughed. Because I was the only one who wore glitter before that night, I thought I was the only one. I said I had nothing, but I lied!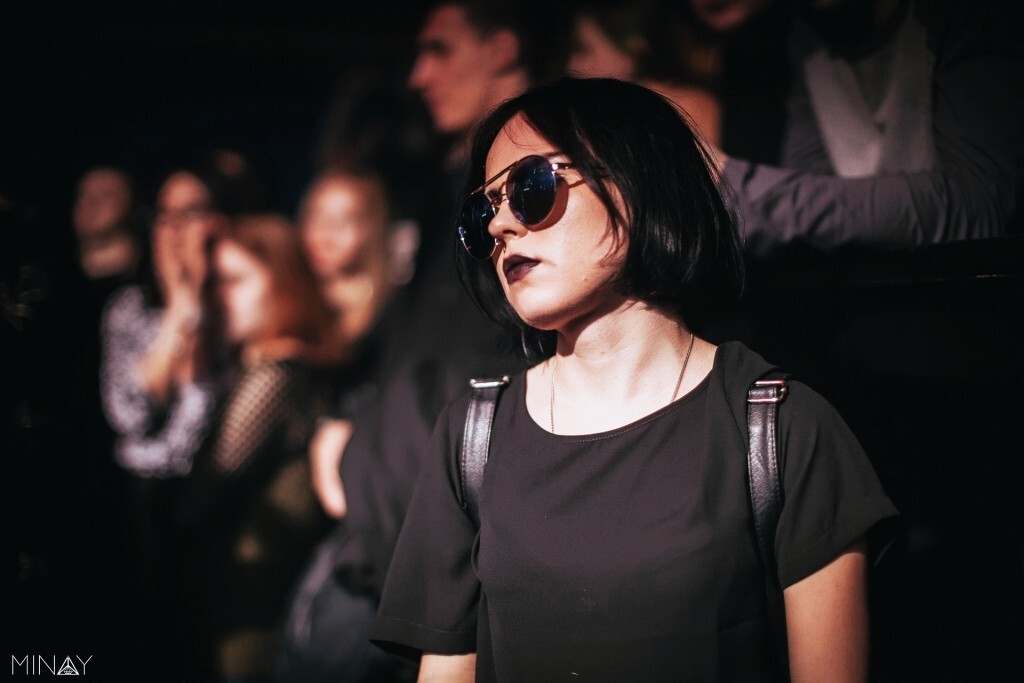 I wore a really basic outfit. I was in such a trouble before that night. I had no idea what to put on. I called my friend and he said – no one cares, but you will look fabulous anyway. I chose my favorite t-shirt from Urban Outfitters and combined it with a black transparent dress and UNDERGROUND LONDON creepers. I looked basic, but cute.
Everyone around me was so well dressed! I realized that fashion in my city is hidden. Real fashionistas come out at nights. They have amazing fashion sense and style, but they disappear when the sun comes out. Why? Maybe they are too busy with their everyday life. Maybe they are trying to make their dreams come true, who knows.
The most iconic parts of that night in Moscow were performances. There were really talented people on the stage. I fell in love with the atmosphere. PANDORA show, CROSSPARTY, SHINTAI, BIODANCE, SUMMER OF HAZE and others – people were screaming because they loved them! I wish we could complete the night with Die Antwoord's performance!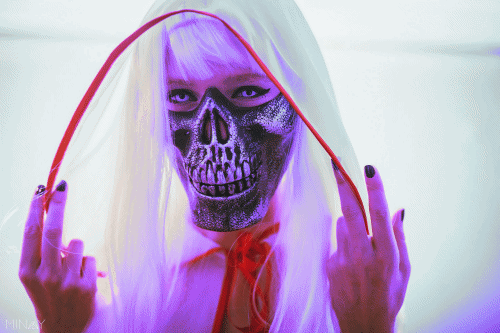 The cutest part about that crazy night was when 2 boys said that they knew me, but they did not actually remember my name. They said I had a lot of glitter and sparkles on my Instagram. When I was leaving they shouted – you are VOGUEDIARY !
I am pretty sure other countries have such cool parties, but Moscow is good at them too. People in here love fashion. They prepare for hours just to look good. They all are so different here. COVEN party included absolutely different styles. From weird arabic clothes ( oh, I fell in love with that boy, he should probably text me!) to cyber punk girls.
Fashion goes deep right now. If 3 years ago Russian fashionistas were pretty late in fashion (let's be honest!), now we are on the next level. We are not the latest, we are one of the most beautiful and iconic.
Young people make right choices in Moscow. Why do they look so fashionable lately? Where do they take their inspiration? They are not even fashion bloggers. I guess it's the cause of globalization and integration. We find new items pretty fast nowadays. Instagram helps us to see who's in fashion and Tumblr shows everyone what's in fashion. All I can say is that I am really proud of my generation. Maybe, I am a little bit lying because people drink too much alcohol lately, but I am talking about fashion, only about fashion and the way of wearing clothes. Because when you wear something, you show your soul to others. I believe that when you wear any outfit, you what are you like inside and that's the truth.
That night taughed me that if I want to find people who look even better than fashion week guests, maybe I have to go out at nights. But don't forget that I mean only some special places. Because typical clubs never make sense. Young people don't go to RNB clubs anymore.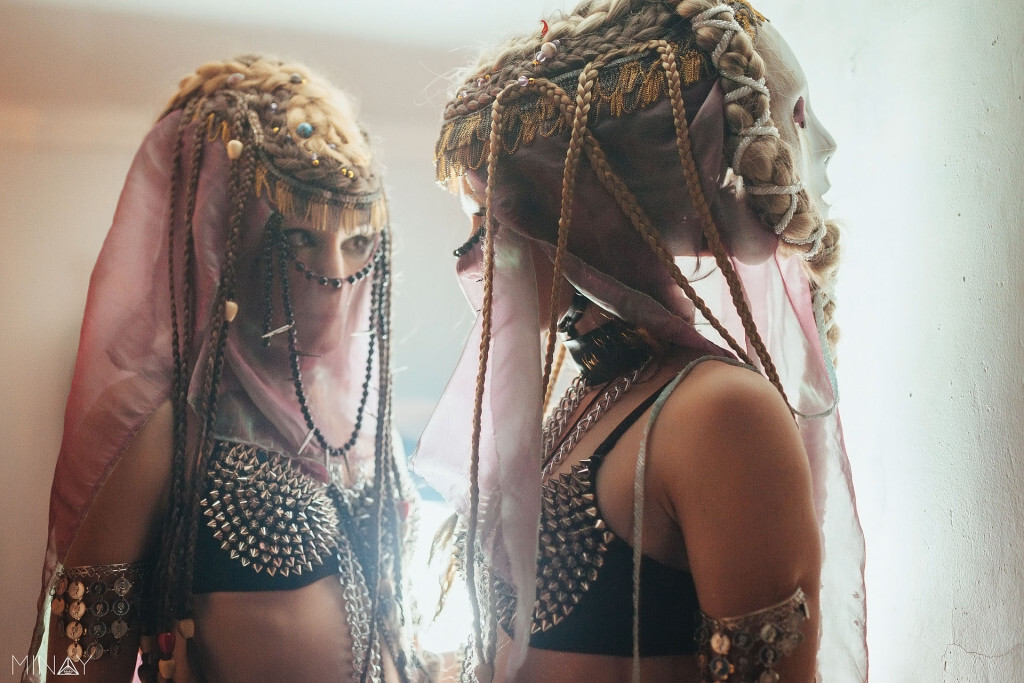 Right before the event I talked to one iconic woman. Her name is Tina Anderson. She was the organizer of COVEN party. We know each not for so long, but I know one thing – she's a true talent. She organized Olga Plenkina's Fashion Show on MBFW. By the way, Olga visited COVEN party too. Tina works on new projects now and she has a great success. She loves art and thinks that fashion is not that easy to understand sometimes. Her COVEN party went really great and we all saw that all real fashionistas come out at nights!
Check out your city! Do you find fashionistas at day or night time mostly?