Today I will tell you about my favorite fashion shows. I have never been to any of them, but I love each one. They all inspire me a lot. My opinion is…each Fashion Show is more than just a catwalk for buyers, it is a real show about wonderful things, about inspiration and true emotions. Sometimes it's really hard to show your feelings in clothes..why can't you show them in your Fashion Show?
One of my favorite designers is John Galliano. No matter what he does, I support him until the end. He got me from the begging of his career at Christian Dior. He did so many fantastic fashion shows!! My favorite fashion show is from Haute Couture collection S/S 2004. It was like a trip to the ancient Egypt. I fell in love with every little detail !! Everything was perfect ! By make up we could recognize Galliano's spirit. Gold eye lashes and black lines above real eyebrows. Models wore a lot of Egypt inspired accessories!Everything was shining! Models were walking slowly, so we could see every detail (to be honest, they could not walk faster, just because of the constructions on their bodies!). I found that fashion show while studying Galliano's career in 2012. I fell in love! It's always been my inspiration and still is. The real Haute Couture lives forever!
The next fashion show I fell for was Chanel RTW fall 14/15. This show is a new one by now. But Karl created such a huge event. There was a Chanel supermarket !!! I have no idea how, all the products were ,Chanel, and it was really funny! I wish I could visit that show but I was too busy with work in Moscow.  The show was interesting to watch! Celebrities loved that show (Rihanna looked so perfect!). I saw a lot of reviews, everyone was so happy after the show. Karl made Chanel modern, but he saved traditional suits and silhouettes. I am  in love with his creatures.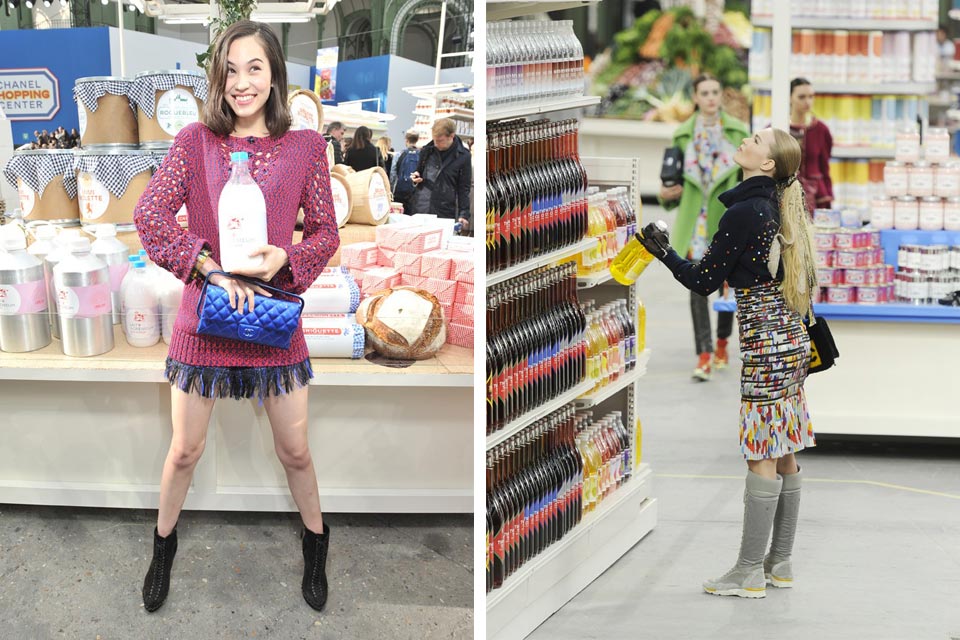 The next fashion show is Alexander McQueen SS 2010. His last fashion show. I felt like that collection was his most beautiful. It showed the future. He knew that would be his last collection. The way models walked !!! Magdalena did such a perfect catwalk.. I was so speechless when I watched that show. Alexander did his best. Shoes, make up, dresses, prints, silhouettes – ICONIC !
I can talk about this collection for hours!!
I told you only about 3 fashion shows…Actually, I have so many favorite shows! For example, I am obsessed with Christian Lacroix shows. Also, I love Walter Van Beirendonck. Thom Browne is my love too. His latest menswear collection was so great !
Everytime I check out new collections or go to shows, I need REAL SHOWS. Fashion is art and no one needs just clothes. Real fashionistas want something more. We all need inspiration. I get my inspiration from Haute Couture Fashion Shows.