Here at Mess we are always on the hunt for exploding future talent. This week Nottingham Trent University, based in the United Kingdom put on a show based on there newest collaboration with Bolongaro Trevor. Known as the sister brand with All Saints we knew we'll be seeing thick leathers, neutral tones and kick-ass attitude. Founded by Kait Bolongaro and Stuart Trevor, the brand hold a strong fanbase behind the for individual, hard, heavy fashion.
12 groups of students came together to create a range of collections for the brand. With ranges of inspirations, concepts and designs, the whole show was start to finish of individual creativity and talent.
The shows atmosphere held a military essence, bringing the brand and the collaboration to life. Each collection we saw ranges of hard and soft leathers, with either patterned lining, furs and sheepskins. Heavy-wear and layering was used all throughout the show, making this collection ideal for the modern man in cold winter months.
With the traditional parka always being a big detail to each collection, we saw a twist of boiler suits right down to blazers and co-ords. To give the individual approach we saw distorted shapes of longer and short lengths, with additionally heavy structures.
Palettes of neutral tones and utility shades of oranges, navys and whites the whole show held a vibe of raw and torn, with a modern man twist. Additional details included panels, bullets, fur hoods, buckles and zips. Current Fall 2015 trend details were also noticeable with patchwork and handicraft design of skulls, roses and masks, the overall collection was your idea military meets modern mans fashion.
The collections
Endurance
Beneath Flander's Fields
Last One Standing
Maverick Prime
Military Meets The Motherboard
Air Mail
Pandemonium
State of Decay
Rolling Chasers
Heritance
General Correspondence
The Dambusters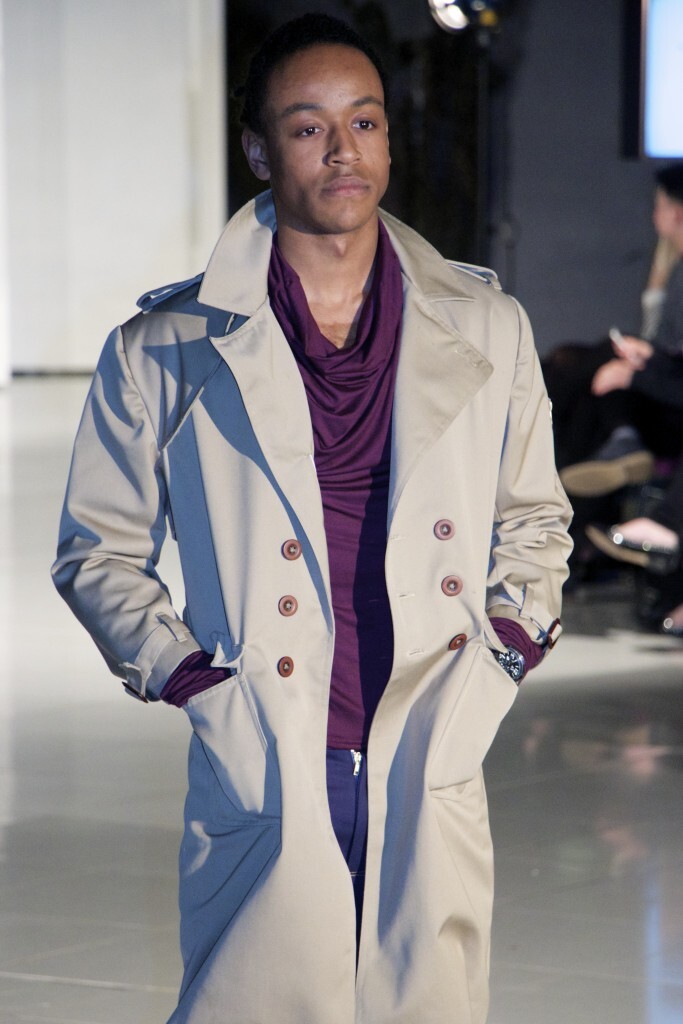 CREDIT TO NOTTINGHAM TRENT UNIVERSITY / SECOND YEAR FASHION DESIGN
Pictures: Nirah Sanghani, Thomas Ryan