The top 'it' girl models are moving from catwalk to movie screen. With Cara Delevingne and Suki Waterhouse being on full demand in fashion, the movie scene isn't falling behind either. Both are due to be seen in upcoming movies all released this year and in 2015. So what have these models got up to?   Cara Delevingne isn't new to the acting industry. Before her massive break in modelling, in 2012 she acted along side Keira Knightley in Anna Karenina, and since then she had full focus on fashion. However, some things never change as she is set be 'mermaid' in a upcoming film 'Pan' which is set to be released next year, acting alongside Hugh Jackman. Additionally, she's also been busy filming  ongoing TV drama, 'Timeless', where she plays a widow from a solider in Afghanistan, where she grows exceptionally closer with her grandmother. Question is, what will be her next role?
Watch TIMELESS clip here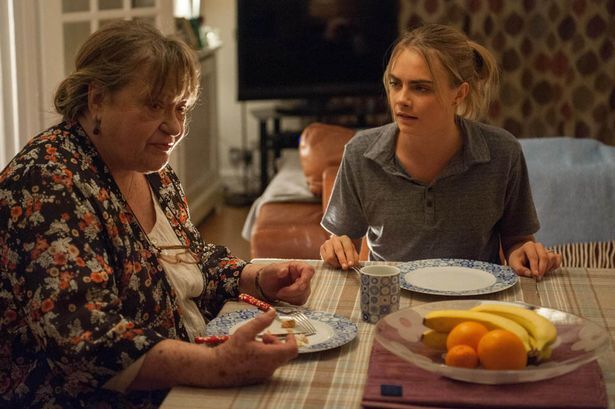 Alongside Delevingne, Suki Waterhouse has been busy, playing a role of a model!? The new film 'Love Rosie'  due out in October,  Waterhouse plays acquaintance of Rosie (Lily Collins). Plot twist being while Waterhouse's character gets engaged to Rosie's bestfriend, turns out Rosie has been in love with him this whole time. Feel good romance film, with a few tears, this will be a big see for us in October. Suki Waterhouse has also added she really enjoyed filming, let's hope there will be a next film over the horizon!
Watch LOVE, ROSIE trailer here 
Suki Waterhouse on the set of LOVE, ROSIE