Here at Mess Magazine we like to introduce our readers to the inspiring and innovative individuals putting their own stamp on the fashion and lifestyle sectors – enter, Kate Tikhomirova!
The stylish digital creator and travel buff created her self-named blog in hopes of exuding her passion for fashion, while encouraging others to embrace theirs. Since moving to the other side of the pond (London) Kate's found much success in curating digital content and serving as a go to influencer for major brands. I picked Kate's brain on all things style, travel, and lifestyle related and got some pretty rich feedback! Read below:
How would you describe your style?
I would describe my style as vibrant. My clothes are like a living entity – it lives and breathes the ever-present inspiration that surrounds me, whether that be designers, music, or culture. I also enjoy mixing different looks depending on my mood and where I am traveling through. A good casual off-duty look is a staple of mine, but there is nothing like the thrilling challenge of balancing contradicting prints and patterns. Of course an elegant evening look makes me feel red carpet worthy, so I would say along with vibrant, my style is versatile.
Being well traveled, what are some commonalities and major differences you've noticed around the world?
Travel is one of my biggest passions; it is not only a privilege to visit such gorgeous locations but to also have the opportunity to expand my self-awareness on a global scale is quite profound. Having travelled extensively I have become a savvy explorer. I think generally speaking most places will have the famous tourist trap locations, but I tend to try and avoid those and instead experience the place like a local. I often ask my Instagram community for recommendations and have discovered some gems that way.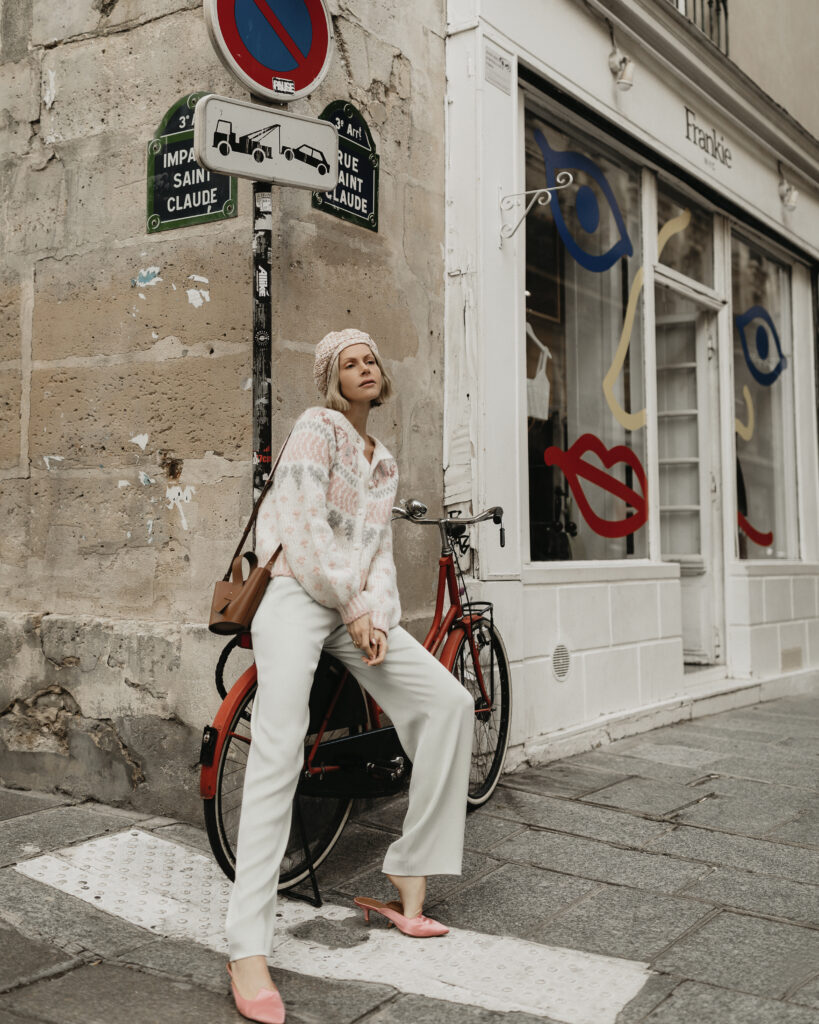 Your blog encompasses the best of fashion, travel, and interior design. Any other categories you hope to tackle?
I am a big foodie so it's something I cover a lot throughout my Instagram stories, but would love to bring a bit more focus on in my blog. And yes, brunch is great my friends, but I hope to showcase the global meals my taste buds get to experience in this life on the go. You learn so much about a person from their food and I hope to make some introductions.
What has been the most difficult and rewarding parts about being a digital creator?
I think the most difficult part has been trying to not fall into the mindset of comparing myself to others and keeping true to my own creative vision. There is so much emphasis on algorithms and sometimes trends reign high in visibility on Instagram so it can be easy to get swept up in the mix and try to alter your look and content to suit that idealism. Of course we all get inspired by each other and that's the beauty of social platforms – this sense of interconnectivity, but it's important to stay authentic.The most rewarding part is creation imagery. I am truly proud of bringing my vision boards to life with such talented photographers and hearing the positive feedback from my followers is immensely touching.
Do you think the market for digital creators will become over saturated?
I think sadly it already is, which is not necessary a bad thing in the terms of the opportunity social media platforms provide for anyone to have a voice and find their community. Honestly, it can be frustrating when there seems to be more of a focus on sponsored content or ego rather than a share of talent or goodwill. At the end of the day though your audience will find you.
Who are some other digital creators you admire?
@tezza @natalieoffduty @dylanasuarez @katie.one @angelafink @styleheroine @meowiie to name a few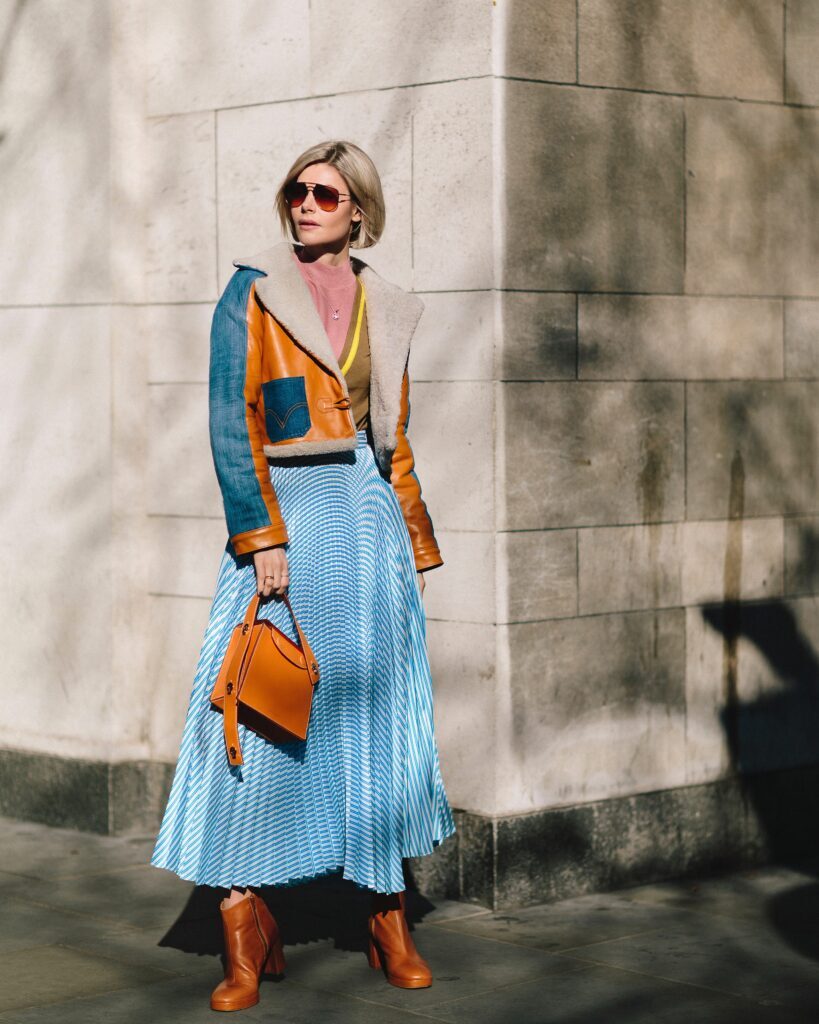 Your best style advice?
Collect quality classic pieces that will last you a lifetime. One huge pro is sustainability and the second is it will enrich your look as well as your conversations. Also, always have that one wow factor item per look. Whether it be some extravagant earrings, a pair of jazzy heels or a cool bag. Rather than constantly aspiring towards the head turning outfit, it's more like a Georges Seurat painting, they will lean in on the details.
You've worked with some pretty well-established brands, ever consider creating your own line, or collab project?
I actually recently collaborated on a conscious capsule collection with @ruleystyle. It consisted of 5 pieces all made to order in London from designer dead stock fabrics and it was a fantastic taste at doing my own line one day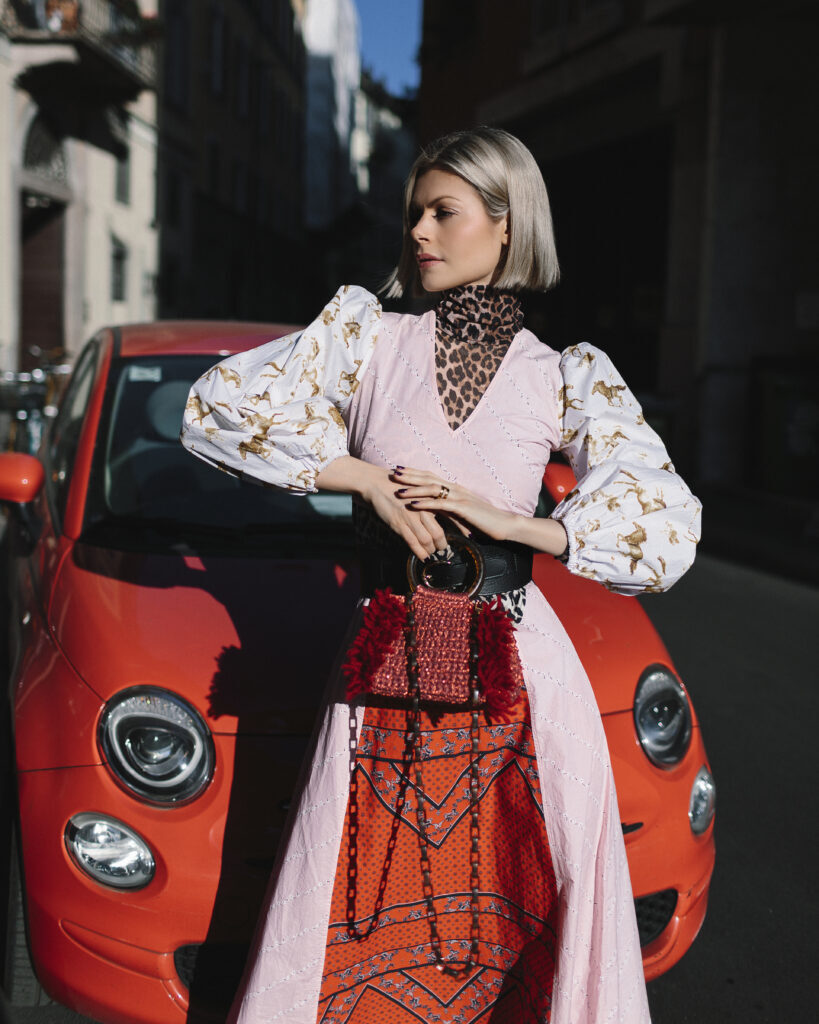 Your go to designer when you want to feel extra glam?
Ronny Kobo for her sexy dresses
Describe your interior design aesthetic.
A modern take on Art Deco. I love a minimal neutral palette but accentuate it with richer tones like dark wood, metals and velvet touches to add some depth
Be sure to keep with Kate's style, travel, and lifestyle through her blog https://www.katetik.com/