We sat down with Farhanna Pura, the woman behind luxury fashion label Na Forrér to talk exclusivity, timeless design and bridging the gap between fashion and conservatism.
You started Na Forrér back in 2010. What was the driving force behind this? Did you notice a gap in the market or was it from a love of fashion?
I was a huge fan of the Spice Girls and lived by their tagline 'Girl Power'. I was inspired by their individual characters and how they were named according to their personality. From then on, the working corporate woman became my main inspiration to start a fashion brand. Basically, I wanted to create the IT girl.
In your words, how has the company grown since then?
We started off as a brand that offers a Made to Measure service. Through this we gained considerable social media attention and in April 2013, we launched our first capsule collection showcasing in London. Later in the year, Na Forrér received media coverage from Thai media and from there, went on to expanded into designing corporate wear for a Bruneian telecommunication company.
In 2014, the fashion brand introduced a RTW collection for Eid-The Heiress 2015. To date, naforrer.com.bn is an online fashion operation based in tropical Brunei Darussalam with a stockiest in Malaysia and clients all over Asia and the United Kingdom.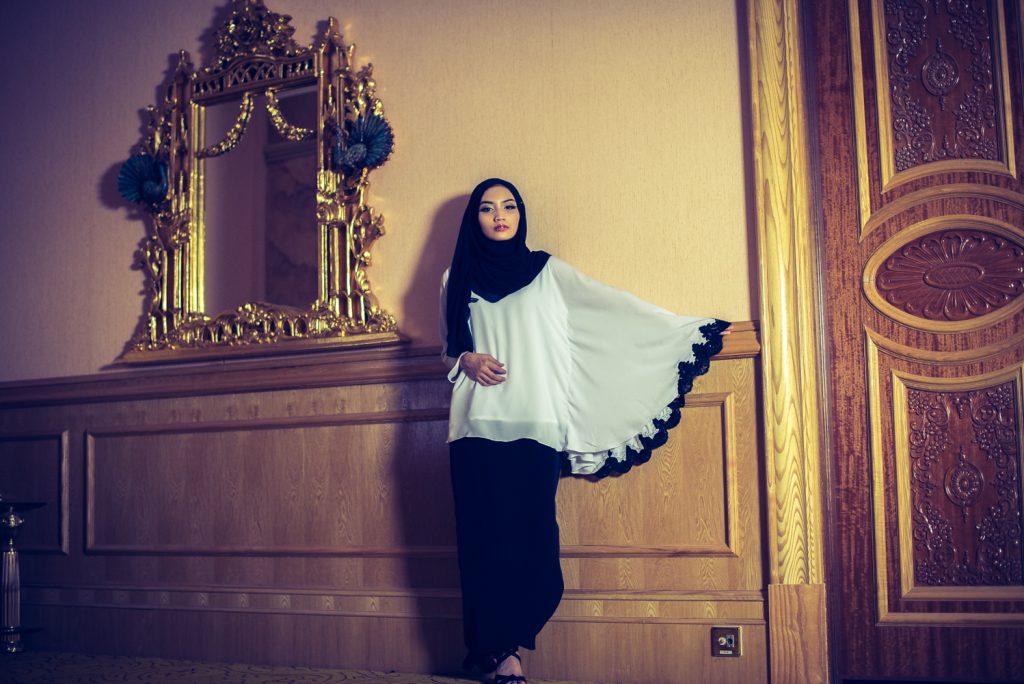 You latest collection- The MonoDramatic Raya Edition capsule collection- is innovative yet classic. Can you briefly describe what the design process was like? What were the influences behind this collection?
I was heavily influenced by my husband's minimalist wardrobe. I wanted to create something simple and casual yet elegant. I used this inspiration for both the collection's tailoring and tones of colour. I also reintroduced the 'songket' (a malay traditional woven brocade) which used to be the brand's signature fabric.
I can't tell you how refreshing it was to see Siddiqah and Phoebe star in the capsule lookbook, as opposed to the more 'traditional' (white) models. Was this a conscious decision during casting, or more of a reflection of Na Forrér  as a brand?
It is part of our brand identity- to have a Malay/Bruneian and Chinese model represent me as the designer- as I come from a mix race family.
Na Forrér  has made a big name for itself by offering a bespoke, made to measure service. What prompted this and why has it been so successful with your customer base?
Bruneian ladies crave exclusivity. By offering a customized outfit made to their body measurement, they will own the look. The NF woman is fashion forward, a young professional between the ages of 18-35 who appreciates exclusivity. A powerhouse who attends business meetings in the day and social events in the evenings. During the weekend, she enjoys lazing in or an outing to the coffee house with her girlfriends. She is the IT girl.
Na Forrér focuses on classic, clean design that is both conservative yet fashionable. Why did this become the focus?
The modest industry is booming. With Brunei being a conservative country, it only make sense for me to comply as the majority of my clients are from here and Malaysia. Clean and classy makes the wearer look effortless so the designs need to be timeless. I believe in creating a personal style instead of following trends.
How do you see Na Forrér evolving?
I would like to stand by my focus on tradition and modernity, as the songket presents the traditional aesthetic of the brand whilst incorporating modern designs. This focus also applies on our bridal gowns. In terms of evolving the brand, men's and childrenswear will be our next target.
Aside from this particular capsule, what can influence you and your work?
I believe that my main inspiration comes from my heritage and now that I am a mother, my family. I am also in love with the hit TV series Empire, so you will see bits and bobs of the characters in my next collection.  Brunei and RnB will always will be part of the design process.
How would you describe your personal style- and what is your go to look for a day at work?
My personal style is chic, tailored/androgynous with a hint of bohemian. My go to look for work is black (black makes me feel in control) and a bold red/dark lip.
Describe a typical day.
Coffee in the morning while I scroll down my ipad to check and answer emails. I drive down to the office by 9am to check on production and operations. I like to do status update meetings with the team during lunch and meetings with the suppliers and business associates in the afternoon for high tea. Sketching is best done in my studio where there is music and chocolate! I have a 'no work after 7pm' rule as I value family time. My weekends would start with coffee, emails and Pinterest but I won't do any work as weekends are me time.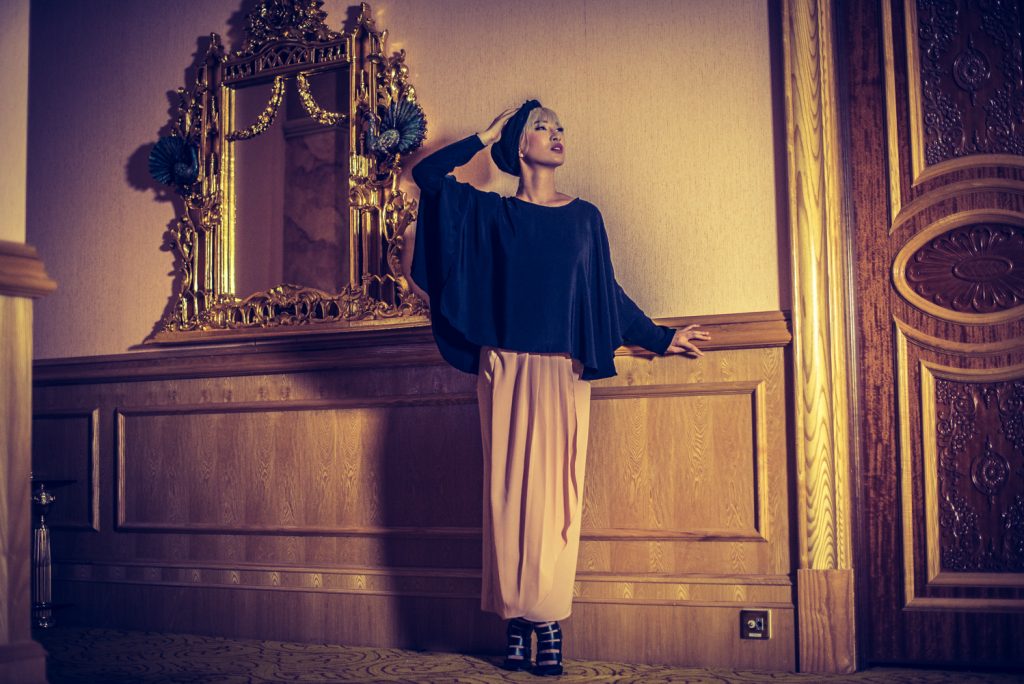 If you could work with any model on a future collection or dress any celebrity for an event- who would it be and why?
It has to be either Carrie Bradshaw- because she would try anything- or Cookie Lyon- for her fierce fashion and style.
Lastly, where do you see Na Forrér in five years time? 
I see us being featured in Vogue and being invited onto the runway. I also want the brand to be stocked in luxury online boutiques in the UK, Europe and the Middle East.
All photographs taken from the MonoDramatic Raya Edition capsule collection lookbook.