Let's face it: Summer has gone for good. But the change of season does not have to be necessarily too depressing, because the most frightening period of the year is almost here. Of course – we are talking about Halloween. Whether you're one of those who don't miss a chance to dress up or those who feel terribly lazy thinking about a costume, the Night of the Dead is the perfect occasion to bring out your creative skills and the sewing kit. We are about to delight you with some of the spookiest looks of your most loved celebrities and it girls for absolutely rock it this October 31st.
Classics never die
We bet you already had enough of those typical ghost or vampire-inspired costumes. We feel you, but we also want to prove that conventional disguises don't have to be boring and it's not necessary to be super original to look incredibly good in Halloween: Just check out ex Victoria's Secret angel Chanel Iman dressing up as a mummy or the adaptation of Cruella de Vil -Dalmatian puppy included- of Iggy Azalea. Classy and scary!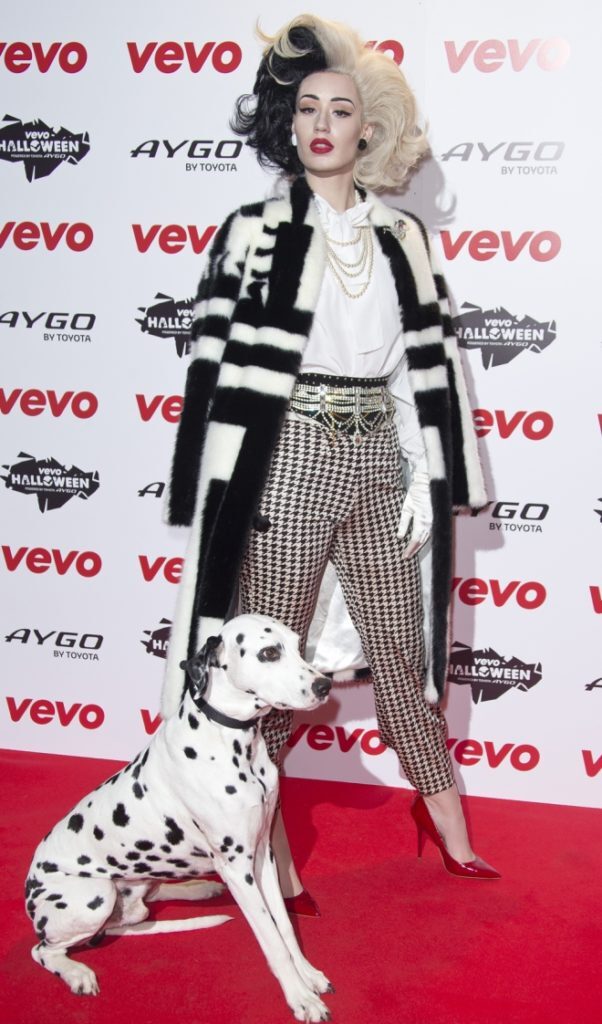 Based on TV series
For better or for worse, Game of Thrones (HBO) has come to an end. For the nostalgic ones, don't lose the opportunity to put on an extra-long-platinum-blonde-wig to look like Daenerys Targaryen. Try to ask your partner or best friend to be your Khal Drogo: just like Kloé Kardashian and Tristan Thompson did. On the other hand, fans of Stranger Things (Netflix) can easily transform themselves into Eleven with an old school pink dress and high socks.
Film influence
The Halloween-Bunny-Disguise was officially invented by Regina George (Mean Girls, 2004) and whoever says otherwise, lies. To imitate the fabulous but hateful character played by Rachel McAdams, all you need are a pair of super cute bunny ears and a pink body – and to be ready to tear it down. For former dancers, we highly encourage to dust off your old ballet shoes and a worn tutu to recreate the most iconic look of Natalie Portman in her 2010 Oscar-winning film Black Swan. The key point lies in the gloomy -and easy to do- make-up, characterised for an extra pale face and exaggerated winged eyes. Heidi Klum is the undisputed queen of Halloween costumes: In recent years, she has become Betty Boop, Fiona (Srek) and Jessica Rabbit, among others. And of course, she looked extremely good in all of them.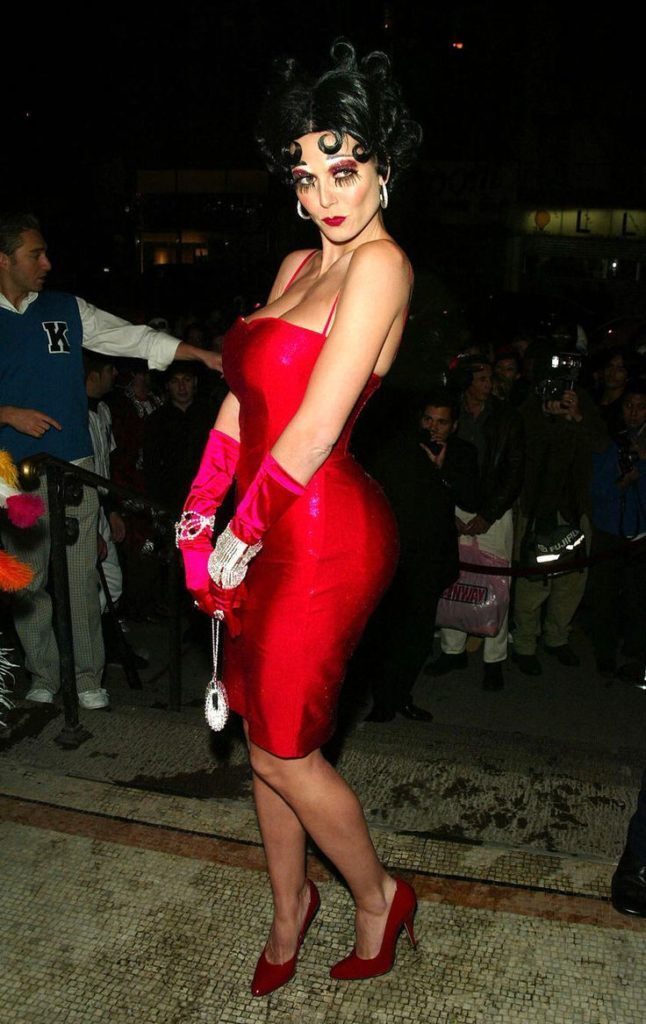 Just add some blood
Step 1: Choose a historical character. Step 2: Turn it into a creepy zombie. You have just created an excellent and original Halloween costume! Don't you believe us? This is exactly what Alexa Chung did in 2008 with French queen Marie Antoinette. Here's a more contemporary option: For sure you're also obsessed with this year's Aladdin re-make, in which Naomi Scott conferred a huge feminist perspective to Jasmin, the Disney's princess who didn't need a king to become the queen of Agrabah. Put on a turquoise blue two-piece suit, comb your hair in a long black braid and if you want to give it a ghostly touch, you know – just add some blood!