Only a few days ago, one of the biggest events for Topshop this year. Kate Moss's second collaboration for the brand as released, just in time for summer and festival season. It's been a long 7 years since for the first collaboration with the brand, but Kate Moss has hit back, better than ever with a mixture of evening wear, grunge and festival key pieces.
The launch (30th April), which took place at the brands heart store in Oxford Circus, brought hundreds of Topshop fans and a-lister names to the show. Kate Moss attended the event, wearing a tux for store launch and Topshop metallic dress for the after party, followed by other stars attending the launch and after party such as Cara Delevingne, Naomi Campbell, Sienna Miller, Kate's little sister, and of course the founder of it all Philip Green, with his daughter Chloe. The event, as filled with talks, live music, and an exciting atmosphere. During the launch party, most big names showed full support, wearing the collection.
Kate Moss @ Store Launch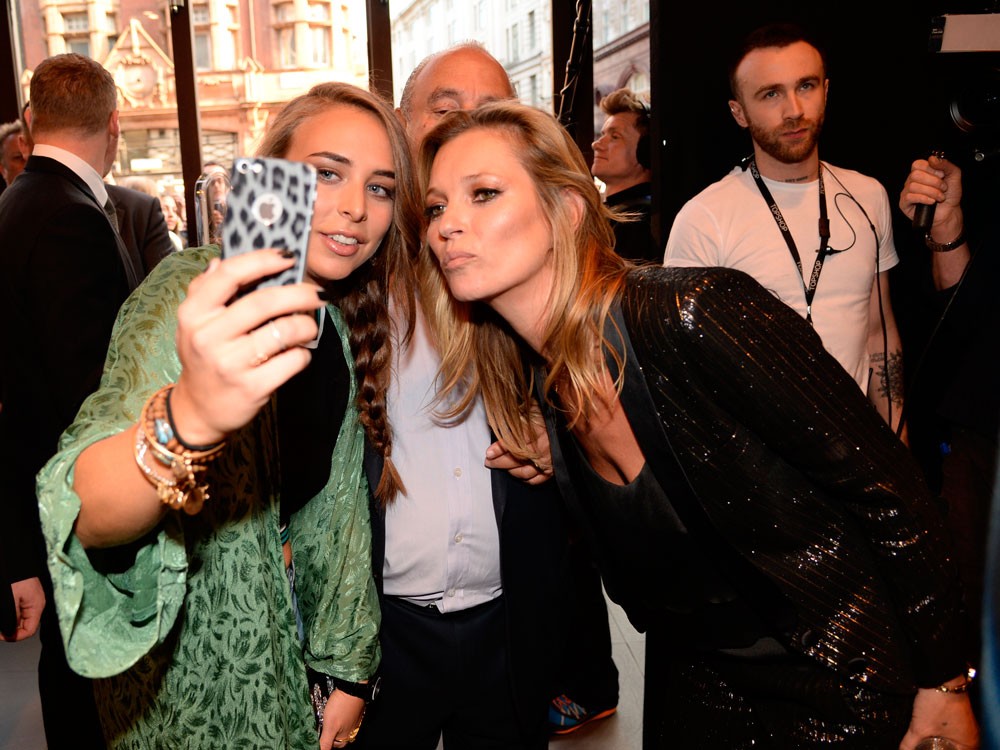 Chloe Green & Kate Moss @ Store Launch
 Cara Delevingne & Suki Waterhouse
 Cara Delevingne
 Naomi Campbell
Sienna Miller
Stella McCartney
Suki Waterhouse, Philip Green, Kate Moss, Cara Delevingne, Sienna Miller & Naomi Campbell
Since then, the collection has exploded all around the UK, with topshop-fanatics going crazy for the garments. The collction is daring for Kate, and showing she had the Topshop Consumer and her own inner style in mind when designing. We have formal, 'Great Gatsby glam', grunge dresses and leather jackets, and festival boho sheek just in time for the season.
Preview & buy the collection here