At just 18-years-old, Mariya Nurislamova sought after the American dream when she left her homeland in Russia and moved to the U.S. Now, Nurislamova is a successful entrepreneur and CEO of a thriving fragrance subscription service called Scentbird.
Also known as the "Netflix of Perfumes," Scentbird offers clients a unique approach when selecting a scent. The steps are simple; browse through a selection of 400 plus fragrances, select the item you'd like to test for a month, then leave the rest to Scentbird. Before you know it, your customized scent will be shipped to your doorstep in sleek-chic packaging. Interactive and luxe, this one of a kind service that allows clients to sign up for a subscription and receive a 30-day supply of the perfume of their choice. From brands like Prada and Versace, clients will never be disappointed with the variety Scentbird has to offer.
Mariya Nurislamova gives a look into her flourishing career in this Q&A with Mess Magazine. Learn how Scentbird was brought to life and how it continues to make a growing impact in the beauty space today.
When did you fall in love with fragrance?
Oh God, way before you're supposed to. I was probably 3 or 4 years old…I just fell in love with putting scented water on my skin. The scents were too heavy for me so my mom would have a problem with me going to kindergarten and I would sneak it in the bathroom and still apply it. It was really early in the game for me.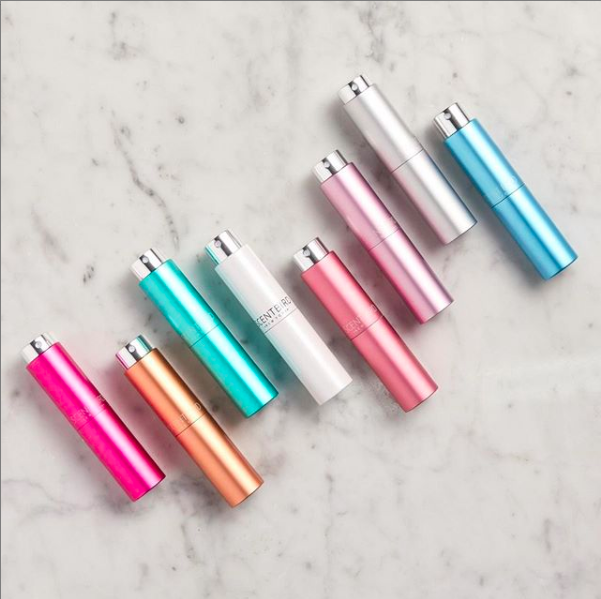 I know you grew up in Russia and moved to the U.S. Why did you move?
I weirdly enough fell in love with the English language really early in life. My aunt actually taught English, so she spoke it to me on occasion and I couldn't really understand it but it sounded so pretty. So I was like I will totally live in an English speaking country one day.

What were you doing and where were you working before diving into Scentbird?
So I came to the U.S. to go to college. I dropped out of a Russian college because I didn't see myself living in Russia. In Russia, I was studying math and computer science but in the U.S. I transferred to be in business school. I had a couple of jobs but I was really unhappy working for people. I was always feeling like I had my own good ideas, you know? Prior to Scentbird, I had a creative agency and we had our talent in Europe and clients in New York. I was one of the two co-founders and I was in charge of business development and account management. A component of that business was management and planning which was more on the conference side of things and that's where I met my future investors and built early-stage relationships. Building a start-up in beauty was always this big dream. I knew that was going to be my big dream, I put it on my bucket list and once I was ready and experienced I will just tackle this big dream. I realized I would never get there, like the older I was getting. I might never feel confident enough to feel ready, so I might as well just do it and learn while I'm doing it and that's how Scentbird was born.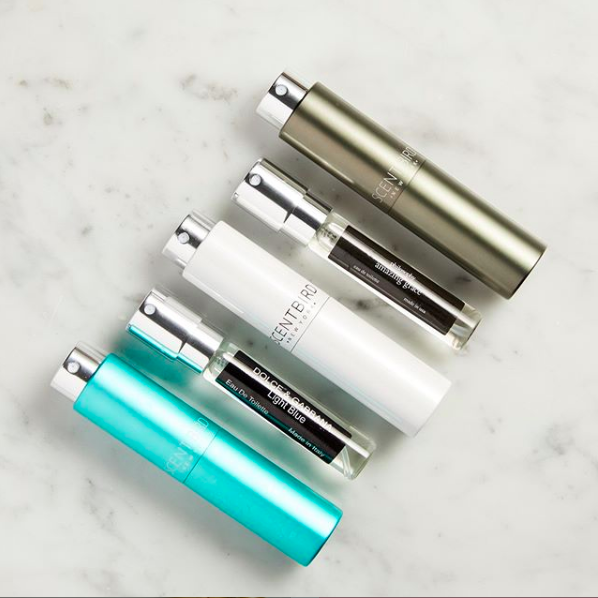 What pushed you to do Scentbird?
At the time, my future co-founder and I were brainstorming all kinds of ideas of how we could make the world a better place. We were looking at different industries honestly; we were looking at food, we were looking at advertising. He was an entrepreneur and I was very familiar with IT, that was very much my world. We were biased and looking at technology to solve problems. He started brainstorming and he would come up with a new idea every day and call me asking "Is this it?" Then we went into fashion and I like fashion but I don't see myself doing it. That's when I realized that for me, I just want to build something in fragrance because I thought fragrance was broken. He said he didn't mind fragrance and the rest is history, pretty much.

You mentioned that there were different business models for Scentbird, what was the process like until you found the perfect one?
We were committed to making it work and we were kind of all in. You cannot be halfway pregnant as an entrepreneur. The market was broken and we knew there was a pinpoint to solve. When you don't have a pinpoint to solve, it's a little bit more complicated. So, we knew that the problem exists, it's just the solution was not the right solution. We just tried as many times as it's going to take and it was actually interesting because I had three co-founders and every time a business model didn't work, as a CEO I felt a lot of responsibility and that they expect me to have all the answers. But, what I realized in true partnership, your co-founders really catch you when you fall. That was my first lesson that we are in it together and there was no talk about quitting, nobody said or hinted that. That was pretty special.
How do you select the fragrances for Scentbird?
Obviously right now, we are in a position where we can choose and curate lists. We're not always this lucky, but right now a lot of brands come to us. Plus it's very important to have a very well-rounded portfolio. By well-rounded, I mean a good enough percentage of the name brand fragrances that people already know as well as, because we are a discovery platform, we have different types of consumers. Some consumers are a little more sophisticated and have tried more and other consumers are just starting out. A good portfolio is so that everyone can find something for themselves, which means we have to have a pretty robust niche and we have boundaries of how luxury perfumes need to be. But as time goes by, we are bringing in more and more expensive brands. We just signed with Clive Christian, which is the most intense perfume brand in the world. I'm pretty happy about that, but we also think well-rounded with how fragrance families need to be represented, how seasons need to be represented, how trends need to be represented.
How do you think your consumers use Scentbird?
Most people actually use this as a discovery platform. We have limitations on how often you can order the same thing. You cannot order the same perfume more than twice a year. Before we introduced that feature, we were looking at how people were using the platform and only three percent of our users were using the same perfume frequently than twice a year. So by default, everybody was more in the discovery phase. Whether they were looking for that one signature one or they were looking for a wardrobe. A lot of our consumers think about our fragrances more like an accessory and a match to their mood or season and bottle their memories with a particular scent. It's like a natural fit for their lifestyles.
How important is guiding Scentbird's subscribers to you?
Guidance is very important to us. As long as we don't impose on people, we never want to cross that line. So what we do is you can take a quiz but our most popular feature is also powered by data and that's more of a guidance feature. We call it the smart search and its actually a visual filtering system. It allows people to find the fragrance that fits their criteria at the time. They can look for something that's office-appropriate, for the summer, etc. We then show them which fragrances fit their criteria. Where we take data for this is most fascinating. The data comes from our community, their votes. Every time someone receives a fragrance from Scentbird, we ask them to not just review the fragrance, but they rate it by "What season does it belong to," "What personality does this fragrance have?" We have millions of data polls with actual consumer votes on the platform. It really powers that filtering system well because one of the reasons we started this company as we wanted to democratize the category. Consumers have their own opinion and that's what we really care about capturing and re-translating back into the community.
Are you planning to expand outside the U.S.?
Never say never. The U.S. is a huge market for us and there is still untapped potential in the U.S. Within a certain time frame, yes. It's very global, as far as the appeal.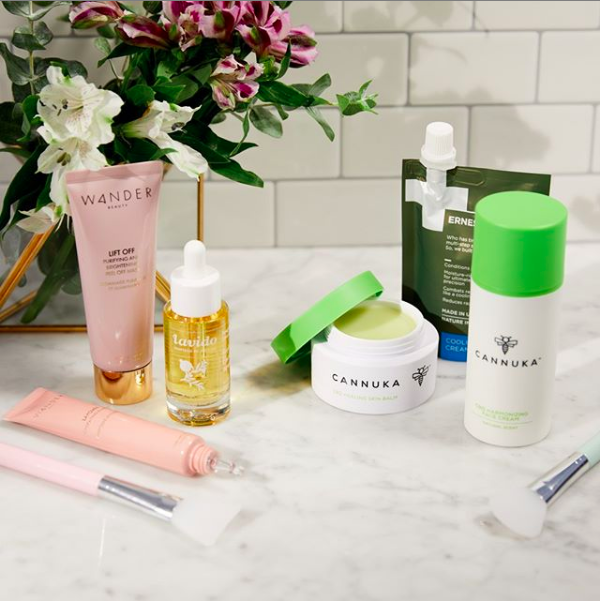 I heard Scentbird is tapping more into the beauty market, can you tell me more about upcoming projects?
So we have been piloting a few categories, specifically skincare and wellness. The way I kind of think about what makes us unique and what our mission is as a company, I believe we can build a fundamentally better experience for a lot of the beauty categories that are hard to discover and break the status quo. So fragrances are hard to discover because of everything blends in once you small four different scents in a row. The same thing for skincare, the status quo when you walk into Sephora and look into skincare products, you can tell if it smells good and blends well. But you can't really tell if it will fix your problems or make it better. You have to really live with the product for at least two weeks and ideally 30 days to know. So we have our eyes on categories where we can do a better job at the discovery and breaking the status quo. The idea is to build a compelling experience for each of these categories a similar way we did with fragrance. More importantly, me personally I really care about sustainability. One thing that bugs me about the beauty industry is that 95% of products that are being launched in the industry fall flat. They never really make it to superhero status and for someone who believes about building things people want, it's telling me there are things created that people don't want. We have a chance to co-create with the people and ask them what it is they want before building. If the community kills 99.9 percent of our ideas, then those ideas were never meant to be born.
As a female founder, what would you say to women that want to start their own businesses?
I think that as women we have a responsibility to build business our way. There are a lot of businesses that men start but I think as women the kinds of business that we would start and run our companies is just so fundamentally different that unless we come forward and do that as a gender, the world is going to remain unbalanced. I think the world needs to come back into balance. Look at the society, women don't always step up and say "Hey, you know what. I'm going to build this company. Male investors might not see a business here and they might not see the world how I see it, but I'm going to go for it." One of the things that I see with my female friends is they give up way before men would. There is bias out there and I'm not saying it's hard to be a female entrepreneur but I think just sticking with it and not giving up. Our energy is so different when you think about the female energy its very fluid, right? Its flexible and masculine energy is very forward-moving and I think women should come into their own feminine power and do it our way. I don't think the goal for female entrepreneurs is to be better at the game than men can be. It's a stupid game to play in the first place but I think birthing what the idea of female creatress on a larger scale in society is the next step for us. I think every woman should at least consider building their own company. I wouldn't spend time perfecting skills or getting three degrees, I would just start going for it. Baby steps like talking to customers or building a prototype. You want to learn the game before being in the game.
Click here for more information on Scentbird and visit their Instagram page, @scentbird for very exciting updates. My subscription box is already on the way!