With Paris fashion week starting today people who live, eat and breathe fashion are keeping up to date with all things happening this week. Despite the fact that fashion shows are happening all year round across the world its not impossible for anyone to get invited and enjoy the shows, so here are a few tips on how you can get invited to fashion week.
Get a job in the industry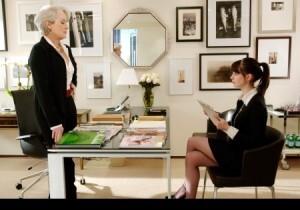 If you aspire to be one of those people sitting in the crowd at fashion week it is important to get a job in the industry, whether you are an aspiring fashion journalist or a budding fashion photographer it is necessary to have some experience. Whatever area of the fashion industry you want to be part of, get a job that is close to that dream as possible. Never limit yourself either because the more experience you have will give them more of a reason to invite YOU.
If you cant seem to find a job there are always fashion companies looking for interns. Interning is a great way to get your foot into the door and be above anyone else, there are many people always looking for extra help and backstage support, especially in the busy preparation months before fashion week. If you don't manage to get the role you want at a fashion house for example if your out buying coffee's when you wanted to be writing articles don't be discouraged because Andre Leon Talley started his fashion career sweeping the floor of Andy Warhol's interview office before becoming the editor of Vogue.
Interning is also a great way to get experience in any area of fashion because not only are you expanding your knowledge you are also learning new skills and very importantly you are gaining contacts in the industry.
Starting a blog
Starting a fashion blog could give you more than enough exposure you need to get invited to fashion week, there are websites available such as WordPress and Blogspot that you can use to start a blog but it is important to make your blog the one that people will remember, the articles have to be well written especially if you want to become a fashion journalist however if you're not much of a writer and would rather become something like a fashion photographer you could always write a small but detailed caption underneath the image so that your readers know what they're looking at.
In most cases bloggers are last to get invited to fashion week but nevertheless its still an invite that most people would die for.
Another way to get exposure through blogging is by asking magazines and websites for a collaboration in exchange for a letter of referral, this would be a win win situation because you would be at fashion week and they would be getting written reports about fashion week from you and publishing them, which ultimately means that you would be getting more exposure. They may even pay you for the hard work.
Have the right contacts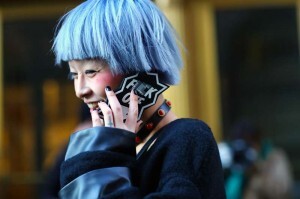 Having the right contacts in the fashion industry can get guaranteed seat at fashion week because it not about who knows what, its more about who knows who. As mentioned previously interning can get you the right contacts in the fashion industry. Whoever you know may know someone working at fashion week and may give them a good word about you as a reward of all the hard work you undertook without complaining during your internship.  PR agencies usually have good relationships with bloggers and press so if you work closely with a PR agency they will be able to hook up up with seats at fashion week.
Stay in contact
After you have been to all the shows, wrote all your articles and met people in the industry it is your chance to send them a thank you letter for your invitation. This is a great gesture which will show them that you were grateful for the invitation. Another way to show your appreciation is by asking for their address and sending the your articles about fashion week they will appreciate your kind gesture and be sure to invite you to other fashion events in the future. It is really important to build a relationship with brands you like for example subscribe to their newsletter, follow them on twitter, ask about their latest products and write about them on your blog, show that your not a just another fan but someone with a genuine interest.