"International Women's Day (noun)

1. A time to celebrate and reflect on progress made on woman's rights.

2. A day to call for an end to gender inequality"

UN Women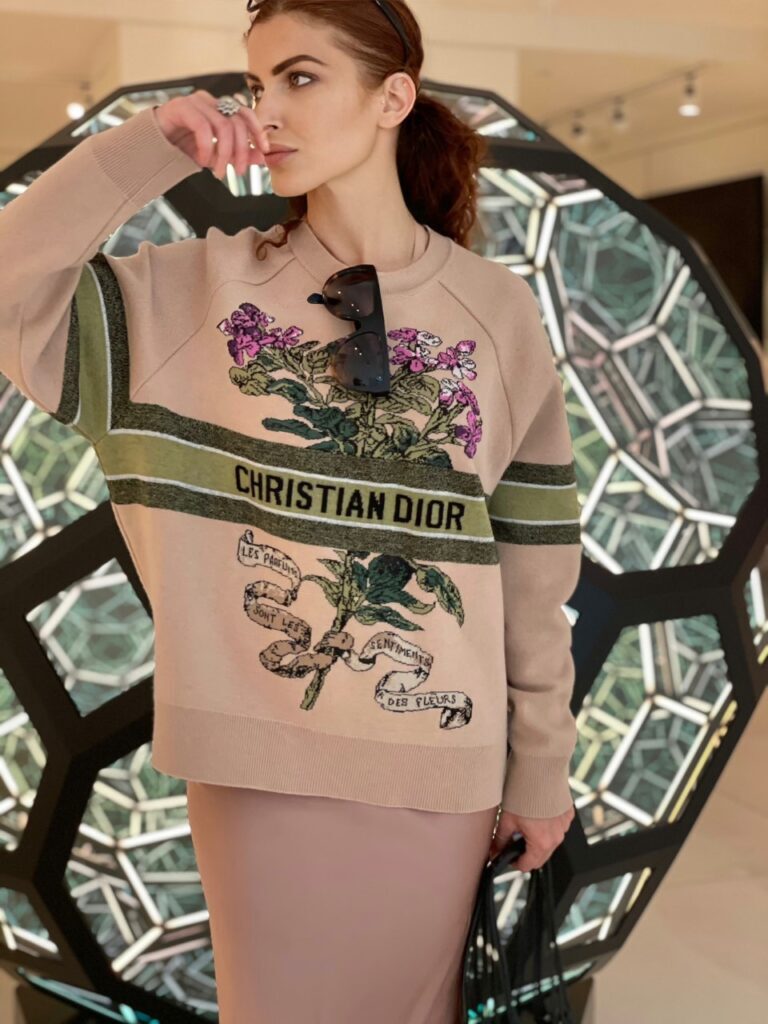 I am sometimes asked, "Penny, why did you choose to start Luxury Next Season?" or "What is your favorite part of your job?". My answer is always the same. I love helping to empower women by expressing their personal style. It is no secret that my own style is unique. I love implementing bright colors, interesting textures, and lots of edge into my everyday looks. When I was shopping for myself, particularly for accessories, I remember seeing the same fifteen or twenty handbag styles in every store I went to and on every woman I saw walking down Madison Avenue. These pieces, while beautiful, did not represent me, my style, or what I wanted to show to the world. I wanted pieces that were less cookie-cutter and that would more accurately represent me and who I am both personally and stylistically.
I understand that catering to the larger base of luxury consumers by offering the "classic" and most widely known pieces can give a business a greater chance of success. Many of the pieces I choose for Luxury Next Season are less appealing to the masses and more sought after by a smaller group of buyers, which is a can be risk, but one I was willing to take. As an entrepreneur, I saw an underrepresented demographic of luxury consumers, women like me. So I started Luxury Next Season with dreams of becoming a go-to for niche luxury pieces, specializing in the boldest and most special.
In the years I have spent growing Luxury Next Season into what it is today, I have been fortunate enough to see the payoff of the risk I took every single day. I have built a community with my customers that goes beyond the normal retailer to consumer relationship. I chat with several of my longterm clients daily, and some have become dear friends. I think this is because we have found solace in being different, together. For example, my favorite color is green, which is not a widely produced color when it comes to luxury handbags. I met a client a few years ago who has now become a dear friend that shares my passion for all things green.
Whenever I see a new piece I must have for myself, I always show her as well because we have such similar tastes. I have found a sense of community and belonging with my clients, a feeling they share. I have clients tell me all the time that they couldn't find something that spoke to them or represented their style the way the pieces they have purchased from me do. That is what fulfills me the most. I love that my clients will not feel out of place or unseen in the luxury market in the ways that I did.

Penny Karabey, Founder and Artistic Director of Luxury Next Season.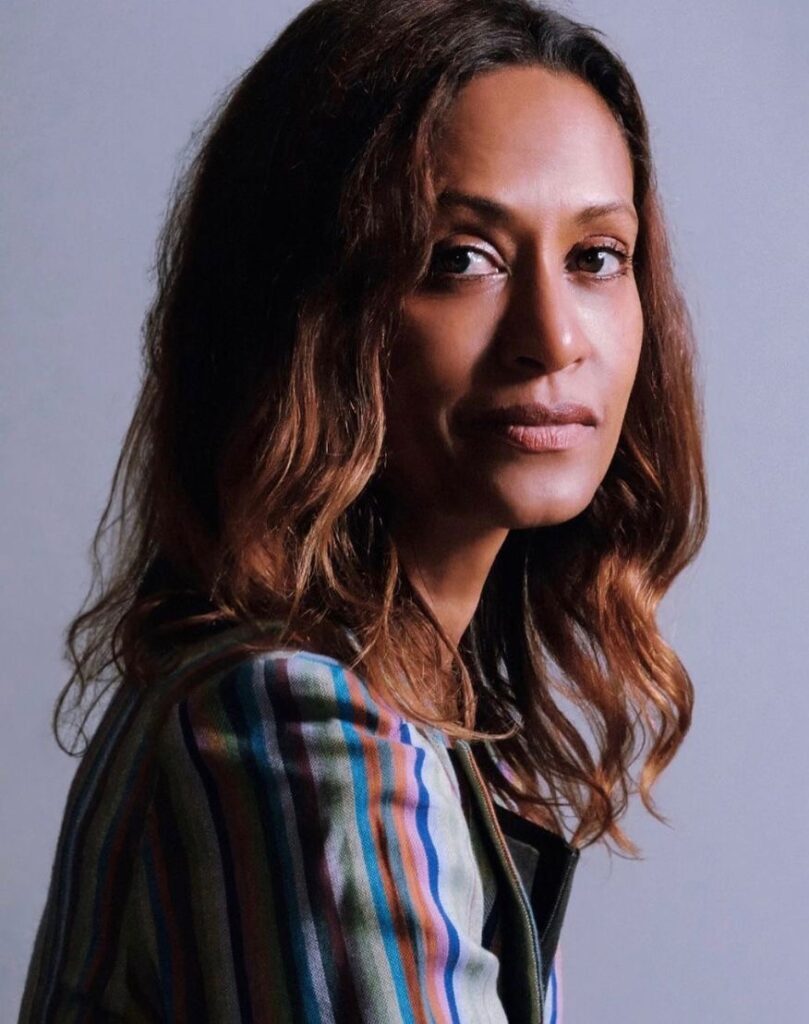 I walked the path of impossible to possible as a Woman of African and Arab-Muslim background, pursuing a modelling career from Kenya to the other lands of space unknown to me!
With determination and non-stop force, I took my journey as a Warrior and a Goddess woman, yet with no calculation whatsoever. I always put who I am as a human being first and embracing the woman I was and am today. In the beginning, some doors opened for me however, many were closed at first.
Nevertheless, my eyes never failed to see another half-open door and so I knocked and entered with all my strength and confidence. And today, I am an Entrepreneur, a leader, and a proud woman who came a long way to be where I am today. So nothing is impossible until you have tried it.
Today I respect, love, and care for all human beings. "Respect to all humanity. We are together and yet other."
Waridi Wardah, Founder of Fashion Africa 254 and Vogue.de columnist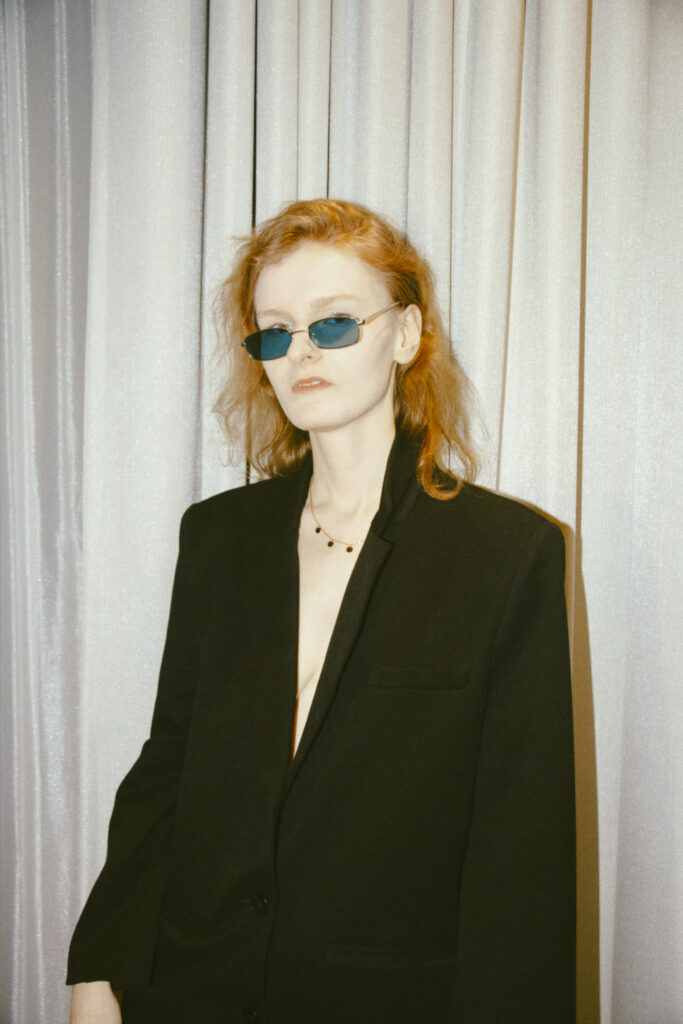 When I was 18, I co-founded a magazine, called Mess Magazine. Without going into details about how bold or crazy I had to be in order to do so, or telling my super boring story of starting my first platform at age 9 – I want to tell you a story about not giving up.
It was and is definitely one of the toughest, super challenging things I have ever done – starting a company is quite a big deal, regardless of your age, gender, abilities or partners backing you up – this is an extreme sport baby.
Having a company, some can compare to having a baby. In this case tho, we'd sign up to co-parenting with couple of folks (read co-founders).
When we actually started, one of my early co-founders began to change her attitude towards me and other team members, as some of the decisions (and decision makers) didn't quite fit her whole life and business perspective.
We had to replace her with someone quickly after – I though of giving up at this point as she seemed to be crucial team player for me.
But I didn't give up.
And then, the new challenge came up. We cleared out the situation, another co-founder replaced the person and all seemed to be cool again – until we had to prepare our first photo shoot ever.
Photo shoots – sounds fun. I thought! What can go wrong?
Well, many things. Not to bore you again, but my first ever production was the biggest disaster, that I have ever experienced since I started working in this industry.
It didn't stop me from pursuing my dreams and working in the industry – till this day I have worked on over 4000 productions.
I want to encourage you to keep going and fight for what you believe, regardless of what others think of you or the idea.
Sometimes the biggest challenge might open the doors of opportunities for you.
Domi Perek, Producer Conde Nast, Creative Director Mess Magazine, Sustainability Activist
Born a second daughter in a region obsessed with sons, I was very aware of the uneven playing field and double standards I would be judged against. This created a strong desire to prove myself as no different to my male counterparts (often on their own turf like in my career in investment management and now technology). And so I created a belief that we are no different from males when it comes to aptitude and skill, and should not be given any special treatment either.
And so I wondered, why do we need a special day to celebrate women?
In my quest for equality, I was determined to create a space for myself at the table, regardless of gender, race or age. I became surrounded by male sponsors who not only respected my different perspective, but also supported me to challenge the status quo.
To me, International Women's Day is a celebration of everyone and anyone who has actively fought for the equality of females in every situation.
Eshita Kabra-Davies, Founder & CEO By Rotation, Drapers 30 Under 30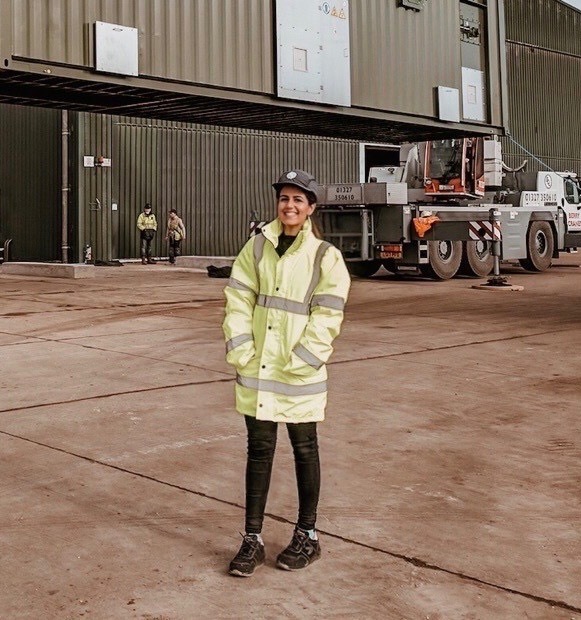 I usually talk about my journey as a founder, but today on International Women's Day, I'd like to talk about my journey as a Chemical Engineer.
Did you know that on average, only 35% of STEM students are women? When you look at engineering in particular, that number reduces to 16%. Whilst the numbers have been increasing over the years, we still have a long way to go.

When I look back to my journey in particular, I remember being told by my teachers and tutors that engineering was not for me, and that I should look into other careers. Looking back now, I realise that no-one knows what you're capable of, other than you.

So for anyone considering STEM, I want to encourage you to break these stereotypes. We need more women in STEM. Women, and in particular a range of diverse women, are crucial for innovation and progression, and without them, discoveries can only go so far.

I am so glad that I decided to fulfil my passion. This image is of me on one of my proudest days as an engineer, installing the huge machine behind me.
Alina Bassi, Founder & CEO Kleiderly Berlin, Chemical Engineer, Forbes 30 under 30
I believe there is no universal success story. Moreover, the whole idea of success can't be measured by certain criteria. I think that success is one's internal condition. Only a person, not society, can name themselves successful.
I decided to change my career and start working in fashion in my late twenties. Generally, I did not know anything, and I was not familiar with the local and international professional community. I did not have any kind of experience in the field.
I was super afraid of the idea that if you need to change your life, you need to start from the very beginning. For me it was something unbelievable that a 29-year-old woman with no experience, relevant education, community support, or "successful" results of previous career growth can start something new and this "new" can provide her with exciting opportunities.

In 2016, I had a newborn beloved child, support from my husband, and a burning desire to change the world for the better. These were the primary sources of motivation in my journey of discovering and developing sustainable fashion in Ukraine and globally. And they remain my inspiration today as well.

Currently, I'm working as a head of communications and sustainability at Ukrainian Fashion Week, the first professional and the largest fashion event in Eastern Europe, and also leading BE SUSTAINABLE! Fashion Summit, the biggest center for conscious fashion, innovation, and networking in Ukraine, as a project manager, ideologist, and curator.

I developed and implemented many successful fashion projects in collaboration with a number of reputable organisations, companies, and initiatives that promote sustainable development in Ukraine and globally.
My professional advice is that you must always work hard and continue learning. But you also need to stop being afraid of changes: find the strength to challenge yourself or any preconceived notions imposed by the society. We are able to change our life whenever we feel the need or desire to do so. There should not be any boundaries any more.
Daria Marusyk, Head of PR and Sustainability of Ukrainian Fashion Week, Lead of BE SUSTAINABLE! Fashion Summit, Team member of Fashion Revolution