By Millie Richardson
Picture the frow at fashion week, it's likely that you've come to imagine a group of well-dressed people, most with their phone in the air, competing to capture the best photo of that It model walking the runway for Louis Vuitton or that Molly Goddard tulle gown. The photo probably ended up slightly blurry but still made its way to their Instagram page – something for their followers stuck at home to live vicariously through. However, stuck at home might just be the desired place to be.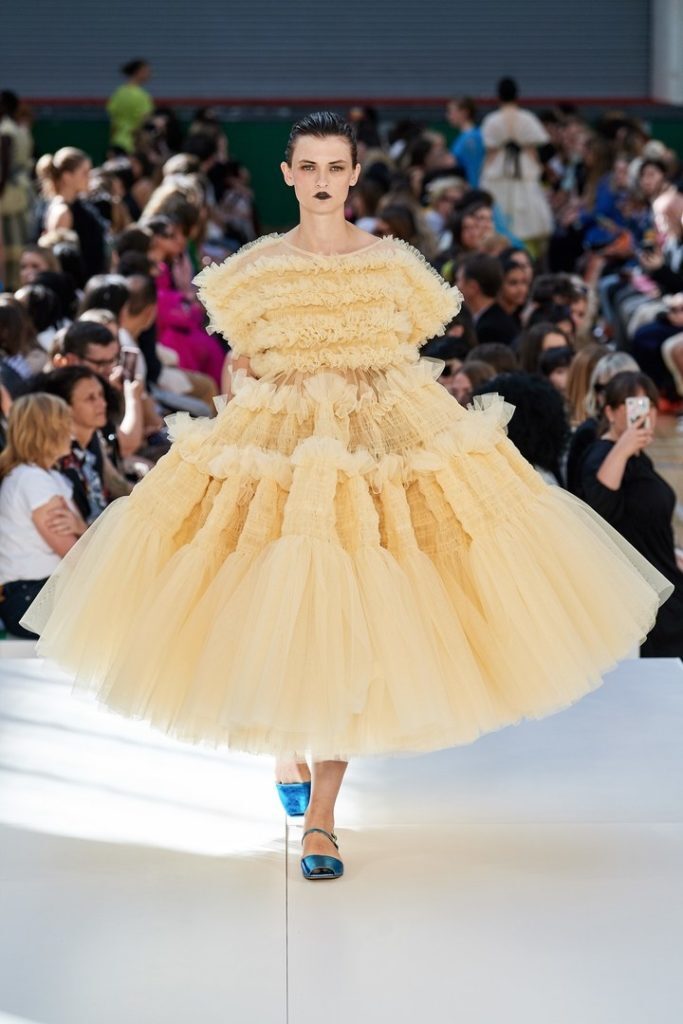 It's 2019 and almost everything is available online – your next date, your weekly food shop, your dreaded bank statement, you get the point – and the same applies for the world of fashion. Want to see the latest Gucci collection? Simply head over to Vogue.com and it's there, in all its high-definition glory – ready for you to zoom in and dissect. Want to watch the Chanel show from the comfort of your bed? It's been uploaded to YouTube in 1080p. Pair this with the complaints of fashion-week goers that it's tiring, anxiety-spurring, and back-ache-inducing (do those benches remind anyone else of school assemblies?), it doesn't come as a shock that people are starting to think fashion weeks are outdated and it's best to just stay home.
"Shows notoriously run 20 to 30 minutes behind and last all of eight minutes, so it's hard to justify being out and about when I still have actual work to get done," states associate market editor for Racked, Tanisha Pina when talking to Nylon Magazine. "I think the presentation format works so much better for that reason alone: You can pop in and view the collection as fast or slow as you want on your own time, and actually see the clothes," she adds.
There's also the point that in a time where we are trying to be more sustainable, pushing the idea that we need to don new trends each season is probably worth querying. And back to Instagram, fashion week leaves many people frustrated that the focus has moved away from the clothes and onto which celebrity is pictured sat next to who, the street-style "candids" flooding social media platforms thanks to influencers and what brand had the most Insta-worthy setup. "If a tree falls in a forest and no one is around to hear it, does it make a sound?" posed Philosopher George Berkeley in 1710. Well, if a fashion house puts on a show and no one Instagrams it, does it make a sound? "Today shows have nothing to do with clothes anymore," Creative Director of Balenciaga, Guram Gvasalia, told WWD in 2017. "Most of the looks are not even produced and therefore never get to the shop floor. Shows are there merely to sell a dream that at the end of the day will sell a perfume or a wallet in a duty-free store."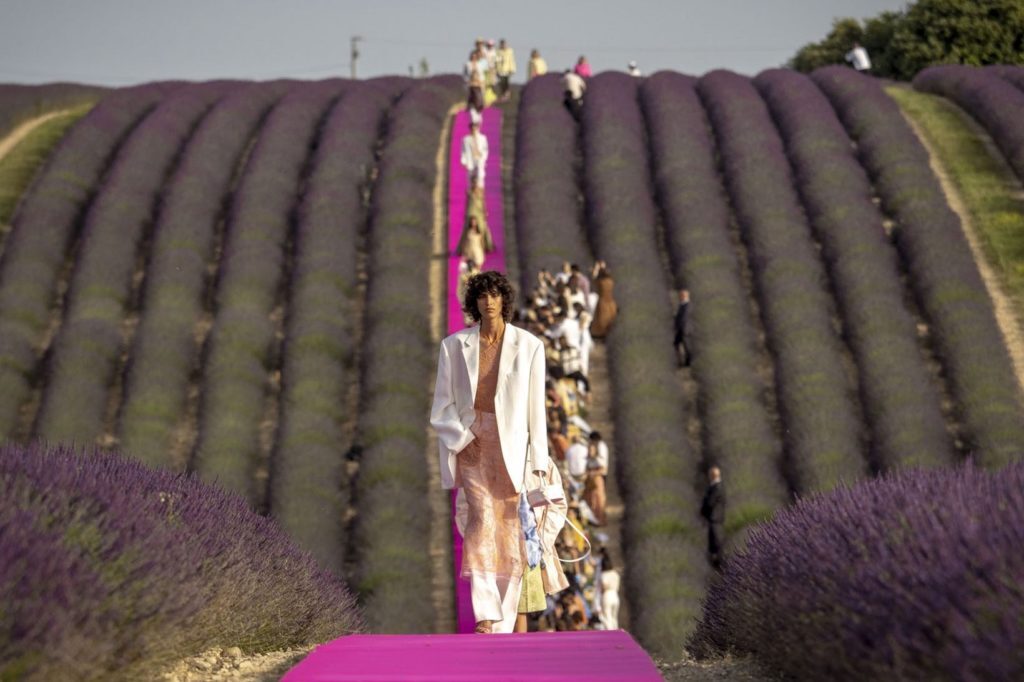 What's more, the digital age has made us constantly seek instant-gratification. And so, viewing a new collection at a show and being made to wait months to actually buy the pieces seems old-fashioned. To try and combat this issue brands including Burberry and Tommy Hilfiger have adopted a 'see-now, buy-now-model'. The New York Times reported that the head of investor relations at Burberry, Charlotte Croley, said this new approach produced "great commercial results".
However, the model doesn't come without its flaws. It doesn't do much for sustainability, there's a question of whether the pressure to put out products quickly will impact the quality of the garments, and only brands with impressive amounts of money can do this which is unfair on the worse-off labels and new designers coming onto the scene.
On the topic of new brands, it's worth noting that cutting out fashion shows would be a big blow for them in particular. Maria Bobila, associate editor at Fashionista, told Nylon magazine that "for up-and-coming labels, fashion week is a great time to showcase a designer's vision to the industry at large".
It's also important not to lose sight of the fact a fashion show is exactly that, a show. They allow us to step inside the incredibly talented and interesting mind of a designer and watch their art come to life, in often the most fantastical ways. "I think designers would be really sad if they had to give up something that was their pure vision," told stylist Lucinda Chambers to Vogue.
So, what is the answer then? Should we put fashion weeks to bed? Designer Anna Sui stated in an interview with Grazia, "To see the clothes in motion, to see them put together the way the designer is dreaming it, there is nothing like it. I don't think that every collection is show-worthy – no, certainly not – and I think there are other ways to show collections, but for me it's the way I love showing them."
But still, the growing debate on the topic suggests a change-up of the tradition is needed, whether that be for the sake of sustainability or preserving the focus on fashion over Instagram and influencers.