And so it begins.
Another week of the year, where the fashion elite to the many savvy journalists gather to celebrate the best the fashion industry has to offer.
It's a week that stands out amongst the rest. As we flock to Paris to experience a moment that seems so out of reach to the outside world. It's the energy that comes with witnessing a brand's history in the making and being able to share the joy, relief and pride of not only the designer but the team.
Couture is a game changer. It walks hand in hand with the ideology and scene of Paris- constant, passionate and a dream. It pushes designers to their limit, asking them to give us so much with little in return. Believe it or not, fashion houses do not reap the financial benefits of putting on a couture show. You may ask why they even choose to do such a thing, when the majority of today's consumers could not even fathom spending six figure sums on just one item.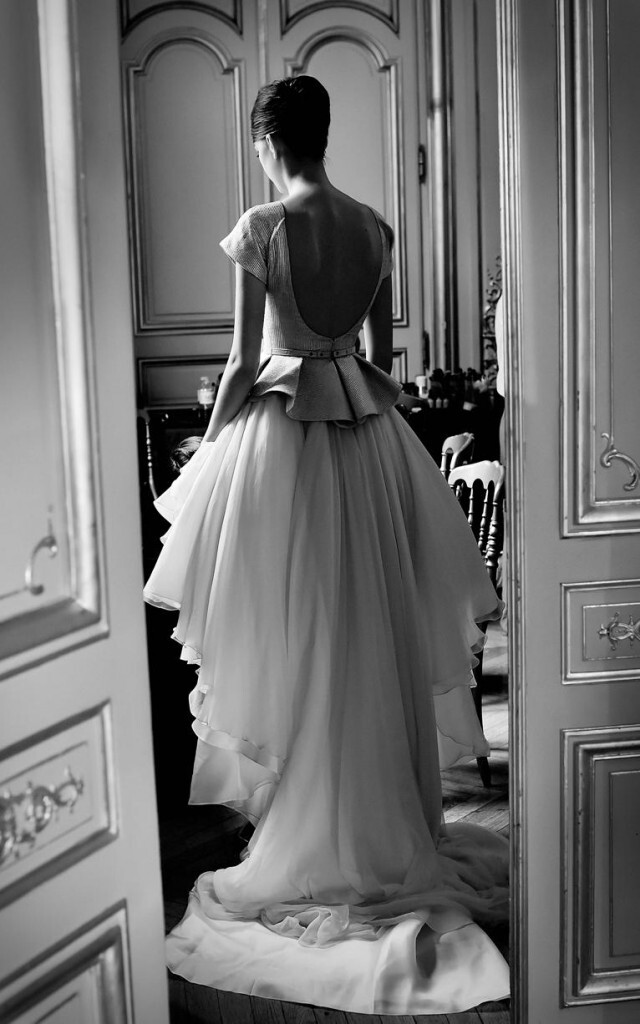 Yet Haute Couture was and still is a necessity for designers. Couture is that form of expression that allows a designer to step beyond the realms of ready-to-wear and liberate their creative vision. It is way of designing that brings the focus back to the garment and not to the demand. Designers, like Chanel are able to incorporate the artisanal craft of older generations and apply them to evolving, fashion-forward ideas. It's the inclusion of artisans such as the embroiders, the pleaters and the 'les petite mains' that take couture to another level.
So what should we expect to see this season? Spring/Summer Couture 2015 was soft and vibrant; whereas for Autumn/Winter we are seeing a strong historical influence reflected in the style of the designers, take Ilja and Yanina for example.
Then there are the designers who are exposing the beautiful and powerful image of the woman they wish to represent, as seen in the Atelier Versace and Eva Minge shows.
As always, fashion week must and will come to end. Yet with so much more to be revealed and designers still to show- anything can happen. We will continue to wait in anticipation to see what wonderful creations still await us and to enjoy the moment that is Paris Haute Couture.