Since its opening ceremony on July 23rd, the 2020 Olympic and Paralympic games have been on everyone's minds and screens. Largely due to the fact that they could not happen last year, they are scrutinized more than ever, inevitably so. This year, performing well does not seem to be the only requisite to make one's country proud – fashion plays a large role in this as well. Whereas in older games, the participants' uniforms were not a massive cause for concern, it has now taken center stage as a chance for designers to show off their prowess, especially as they make an attempt at fabricating sustainable clothing.
Some countries have gone with bold designs that have been received with divided opinions: Czech Republic's designer, Zuzana Osako, utilized traditional Czech folk designs and blended them with Japanese themes in an attempt to reflect both cultures simultaneously. She used a famous technique that has its origins in Japan and is now popular in many European countries, known as 'blueprint' in the Czech Republic.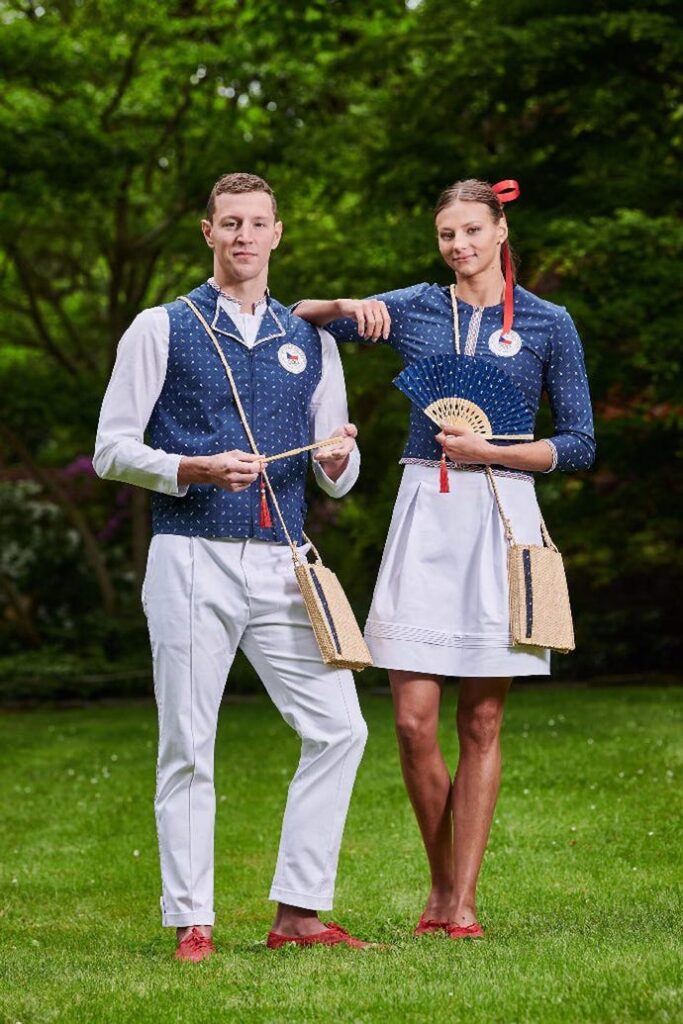 Some others, such as the U.S. team, have played it safe and remained with uniforms designed by Ralph Lauren, which includes its own cooling system to combat the extreme weather. As well as this, Kim Kardashian's SKIMS are the official U.S. team's undergarments. Ralph Lauren's uniforms are among the ones that have garnered the most criticism, some labelling them as 'unnecessarily preppy' and lacking diversity.
As this year's honorable mention, Japan's uniforms have utilized the flag's red and white colors, in an homage to the 1964 uniform. The difference, however, is that the colors are reversed, now being white jacket and red trousers. Another key difference this year is the fact that for the first time, Japanese Olympians and Paralympians are wearing the exact same uniform.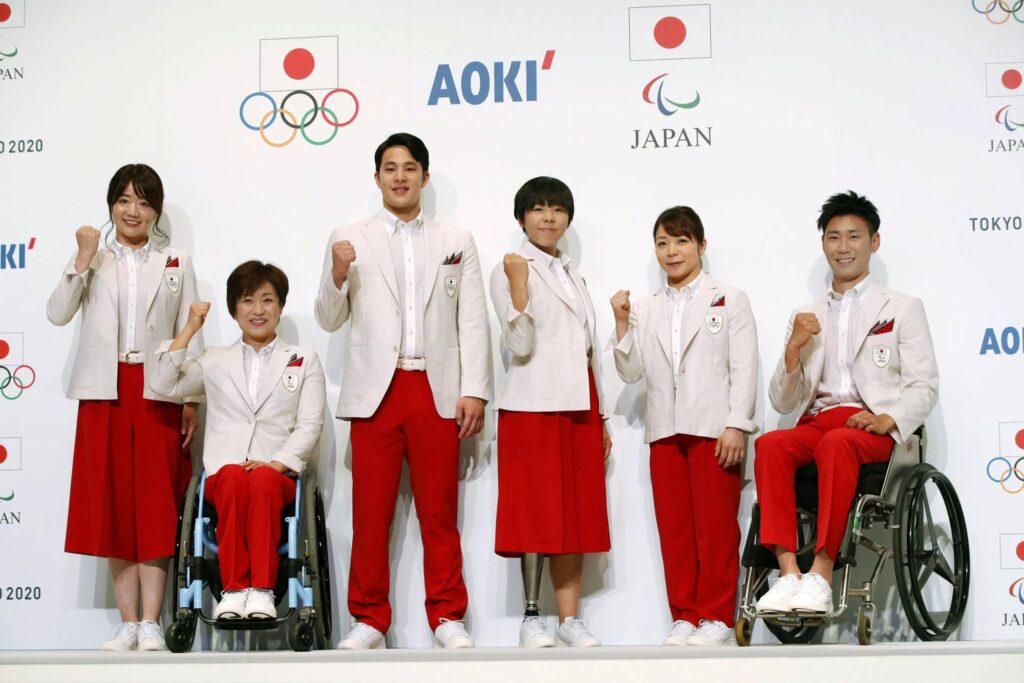 Another important aspect that has everyone's attention in this year's Olympics is sustainability. Medals, torches, podiums and torchbearer uniforms are among the key elements to come from recycled materials this year. As well as this, Nike has provided basketball and soccer uniforms that they claim are 'the most sustainable in history'. According to the Tokyo 2020 Olympic and Paralympic Games Sustainability Policy, the main goals of this year's sustainability efforts include zero carbon, zero wasting and inclusivity, among others.
While Tokyo 2020's sponsors have certainly made a large effort to be the 'greenest yet', 'carbon negative' and claiming to be the most sustainable games ever, many have argued that they are in fact the third least sustainable Olympic Games ever, deeming this attempt as 'superficial' and 'greenwashing'. However, it is still early to gauge the real, long term impact of these efforts, especially if we take into consideration other sources of waste, such as a larger number of people attending the games than previous years.