Everyone who loves fashion and getting dressed up usually has some kind of favorite season to do so. Some are obsessed with spring outfits, full of pastels and silk blazers. Others prefer the easiness and magic of summer outfits, floaty dresses, and beach vibes. My personal favorite is the fall season. As soon as I can wear light sweaters and scarves plus fancy shoes I am the happiest! Now, I rarely ever hear people getting excited over the millions of layers of ski underwear, long sleeves, and wool you got to deal with during wintertime. My personal theory is that this is 100% because of the trickiness of a good winter coat. You want to have something that keeps you warm and cozy, but it should also be well-designed and a bit sexy. It definitely has to have good quality, lots of sustainability aspects, and a certain timelessness, because it should last more than one cold season. How the hell do I find a coat which has all these essences and won't cost me 6 months' rent?! Through my work with DS AGENCY, I keep noticing that we all still have to learn so much about our purchasing decisions and that consumers should be as informed on the importance of their shopping as possible. So in the spirit of true sharing, I selected some amazing coats for you and some of my sustainability knowledge on the textile business:
Slow Fashion from Croatia– The upcycled blanket coat Marija Kulusic is a Zagreb based women's wear brand and currently one of my favorite designers to follow. She is incredibly talented and turned the most classic and simple stable of every Balkan household into an uber-stylish coat. Upcycling slows down the overproduction of clothes and actually helps companies and designers to be more resourceful with already existing materials. Clearly, a wise choice when you are on a mission to slow down the fast fashion culture.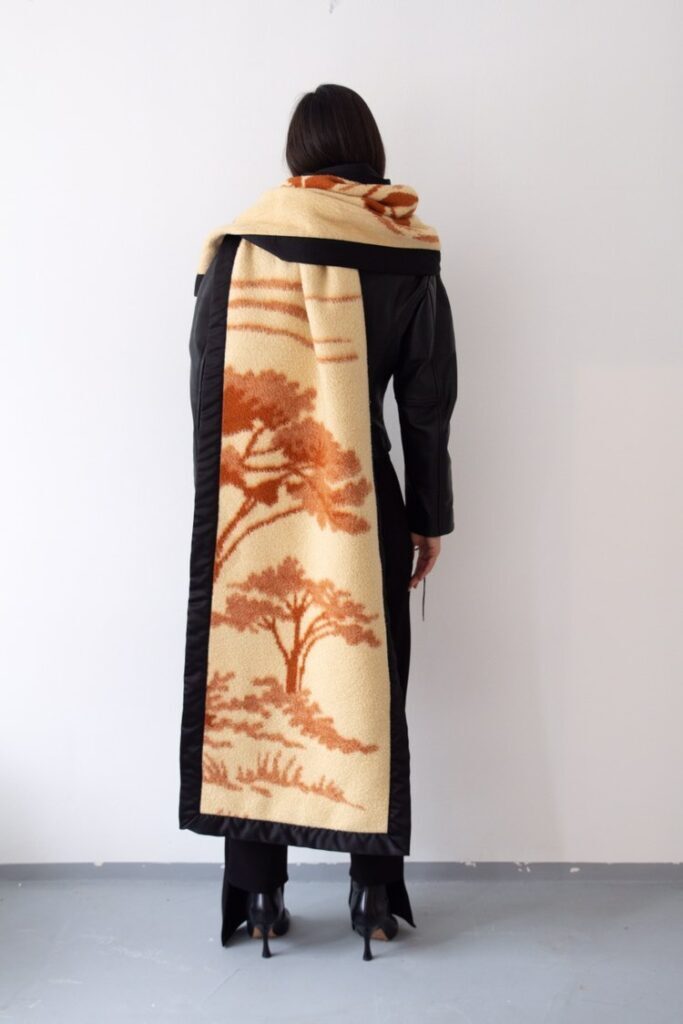 Naturally warm with flowers – Pangaia FLWRDWN™ Puffer Jackets This European brand is mind-blowing. First, the approach to not just be a fashion brand but a material science brand that connects with education powerhouse alumni from that connects MIT, Harvard, and Stanford with creative minds to develop collections, is all we need for the fashion business now! FLWRDWN™ is a filling material that is neither animal-based (like feathers) nor polyester (plastic basically widely used as a feather alternative). It is a mix of dried flowers (with a down-like structure) and compostable biopolymers which create full-on thermal insulation. If innovation and combining environmental aspects with clean-cut designs is your jam then you are perfectly right here!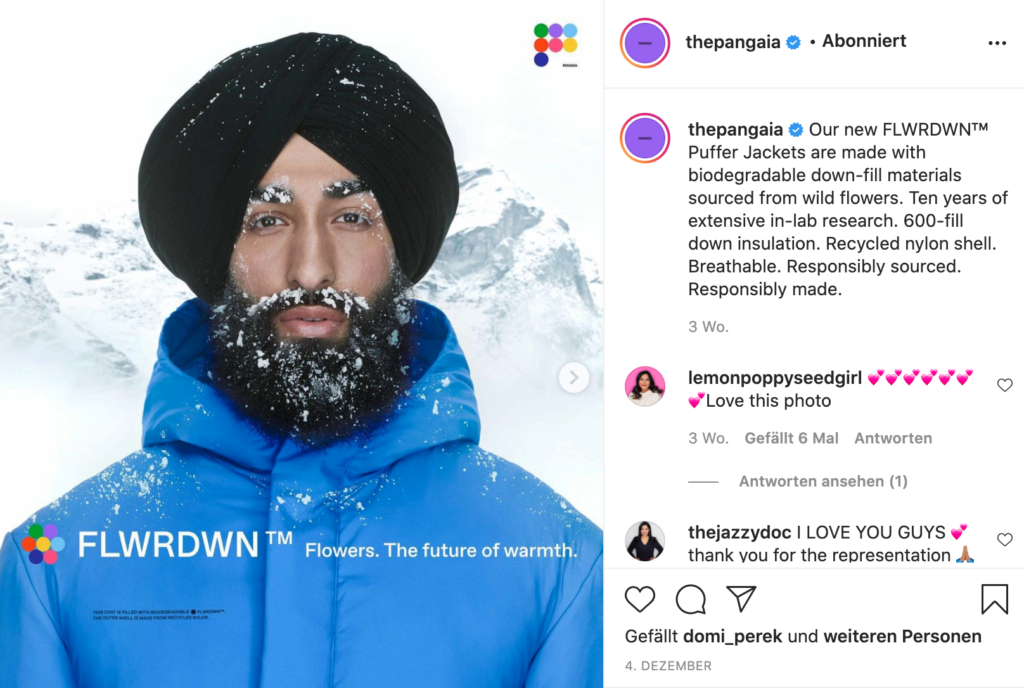 Classic AF – Mother Of Pear Rowan Coat Nothing says 'all-time favorite' more than black and white check fabrics. The simple but effectual color combination and the British kinda vibe is a curated closet stable. Mother Of Pearl is a UK based brand working towards healthy fashion futures. Their elaborated, wearable, and still always special designs are real sustainable fashion magic. The Rowan Coat is the full package of responsible approaches, so by investing in this piece you support a whole list of good things and ethical ideas. Natural and organic fibers can actually be traced from farm to garment for example. The low impact produced pieces of the collection are also made out of mussing free wool (mulling is when the skin of a sheep is removed without anesthetization) which is a real reason to wrap yourself in that wonderful winter jacket! When timelessness and office to dinner styles (let's assume this routine will ever come back) sound like you, then go and get this gem!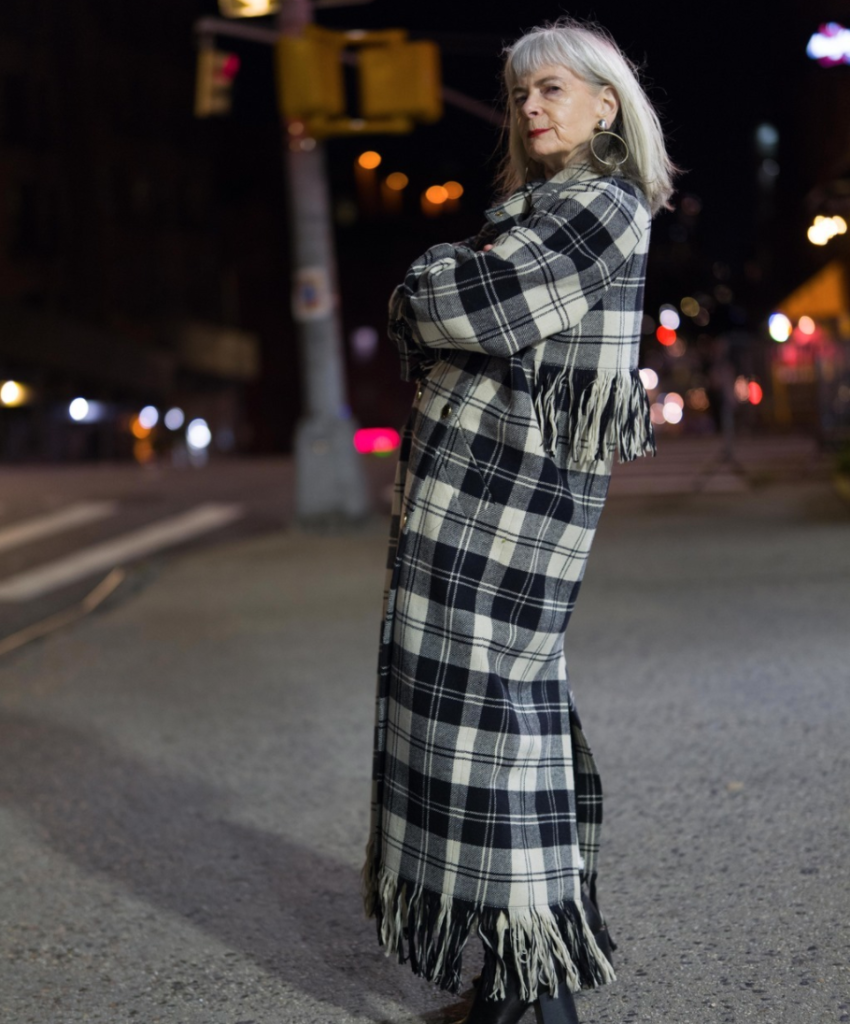 There are a million and one more aspects and decisions that can lead to conscious buying decisions, and I hope this inspired you to dig deeper and buy better!