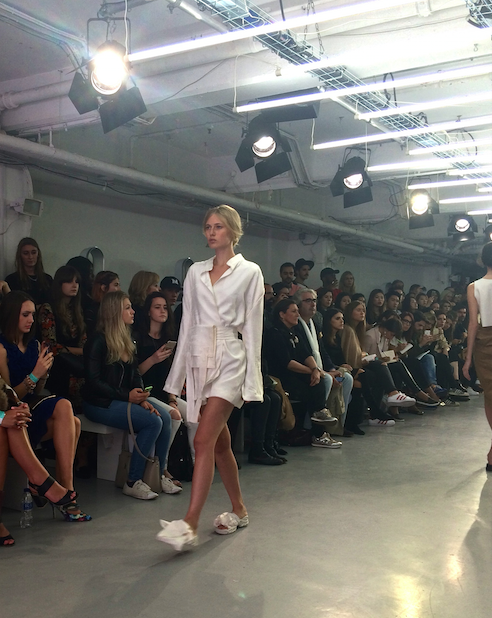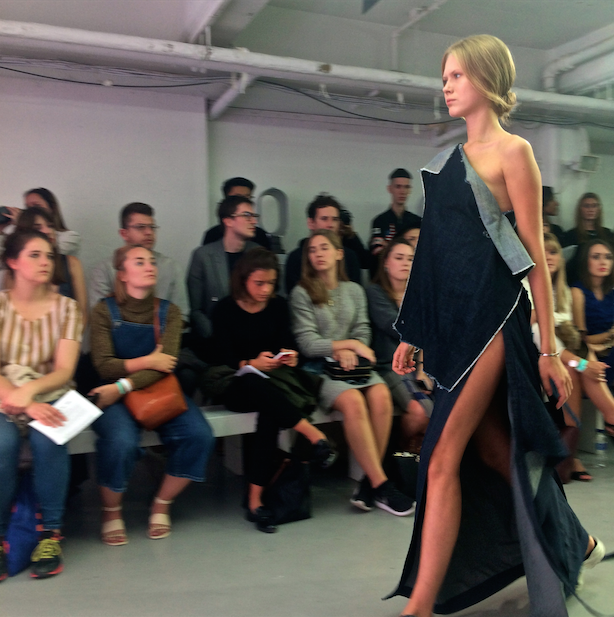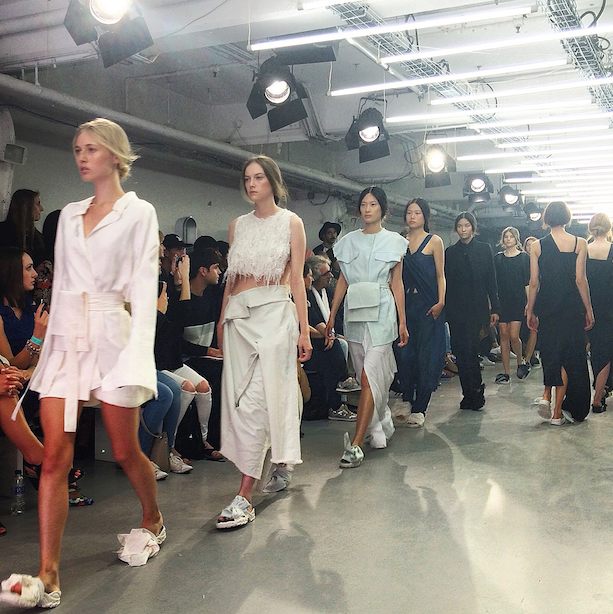 With fringe and frayed denim being some of the biggest trends of the season, Portuguese Designer Daniela Barros has definitely showcased her take during London Fashion Week.
The collection was held at one of London's smaller but iconic runway show venues near Carnaby Street, The Vinyl Factory. The Vinyl Factory seemed like the best place to have Barros', who is already an award-winning designer, work showcased. The white and lit up venue really reflected the simple yet intricate looks that walked down the runway.
From Frayed denim, tailored linen suits and chunky sandals the collection was laid-back and sophisticated as well as had the perfect mix of masculinity with femininity. Daniela Barros used minimal and basic colours to truly bring out the eccentric designs. The array of fabric truly showcased her ability to work with materials such as linen, denim and shaggy wool-like textiles.
The dresses and playsuits were paired with chunky sandals in order to add an androgynous feel to the look. This is something that seems to be the major trends amongst young designers who are diving into fashion week head first. This season she also showed just how layering can add different dimensions to simple outfits and make them stand out more by the mixing of fabrics and colours.
This collection was no doubt one that was most talked about amongst London Fashion Week go-ers and for all the right reasons too! I cannot wait to see what Daniela Barros has to offer but I can only suspect that there are more great things to come.