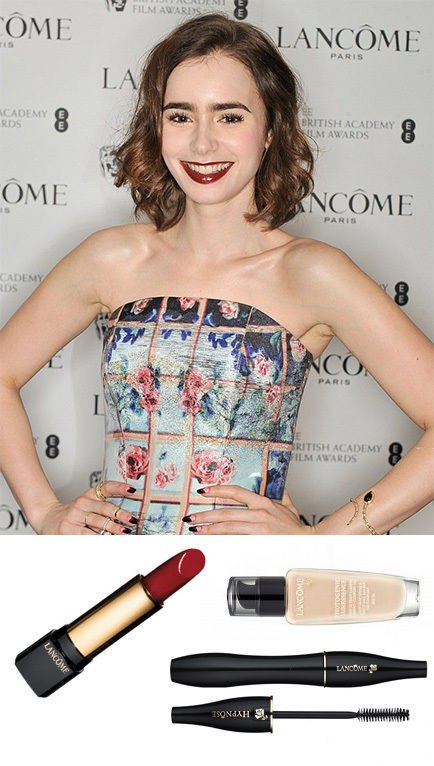 The first few months of the year can be rather overwhelming, with award ceremonies pushing out the red carpet and Fashion month taking up everyones time, we can often forget the smaller things, like the pre-BAFTA party hosted by Lily Collins for Lancome for instance. The London hotel Edition, was the location of choice on Valentine's night for Lancome, with French decor and neon hearts placed around the rooms.
Lily's style is a chic as they come, so it was no surprise when the  party host stepped out looking regal in a strapless, pastel, floral print dress., with a low scoop back, clinched-in waist and full skirt. It is easy to say that this dress flattered all the right curves and left Lily looking fabulous. To complete the look, Lily paired her gown with pointed nude heels, gold jewellery and bold lipstick.
With a statement dress, keeping everything else simple was key. That's why Lily opted for her traditional texturised curled locks, flawless skin and her new favourite vampy lip making it easy for you to recreate. You can quite easily re-create this English rose look from the comfort of your own bathroom using bumble and bumble surf spray in the hair, Lancome Teint Foundation and Rouge Love lipstick.