The next time you visit London, you will have no choice but to stop by 17-20 New Bond Street – because that's where Louis Vuitton has opened its new store. More specifically, it is a revitalized version of the previous one. After 14 months of renovation and total reinvention of the space, the shop is presented as an authentic explosion of colour. This new store is extremely special and not only for its eye-catching appearance, but because it is considered to be the most modern and spectacular one of the mythical French fashion firm. Besides, it is the only Louis Vuitton shop in the world that has a complete collection of fine jewellery, along with the one located in Place Vendôme (Paris).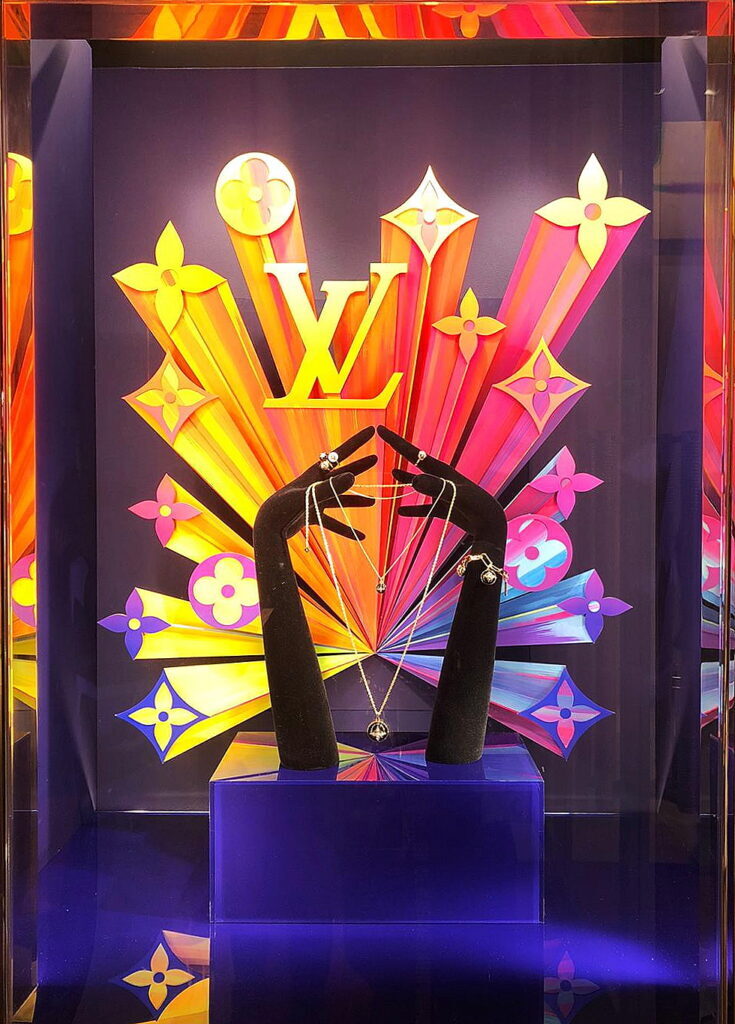 Light, luxury and colour are the three words which describe best what really means this majestic building. An imposing wood-staircase visually dominates the space, which links two different buildings and includes a total of nine works of art selected by architect Peter Marino. Furthermore, with three floors connected through the impressive staircase, the new project has given priority to light, with a large skylight illuminating the intermediate floors and immersing you completely in the experience.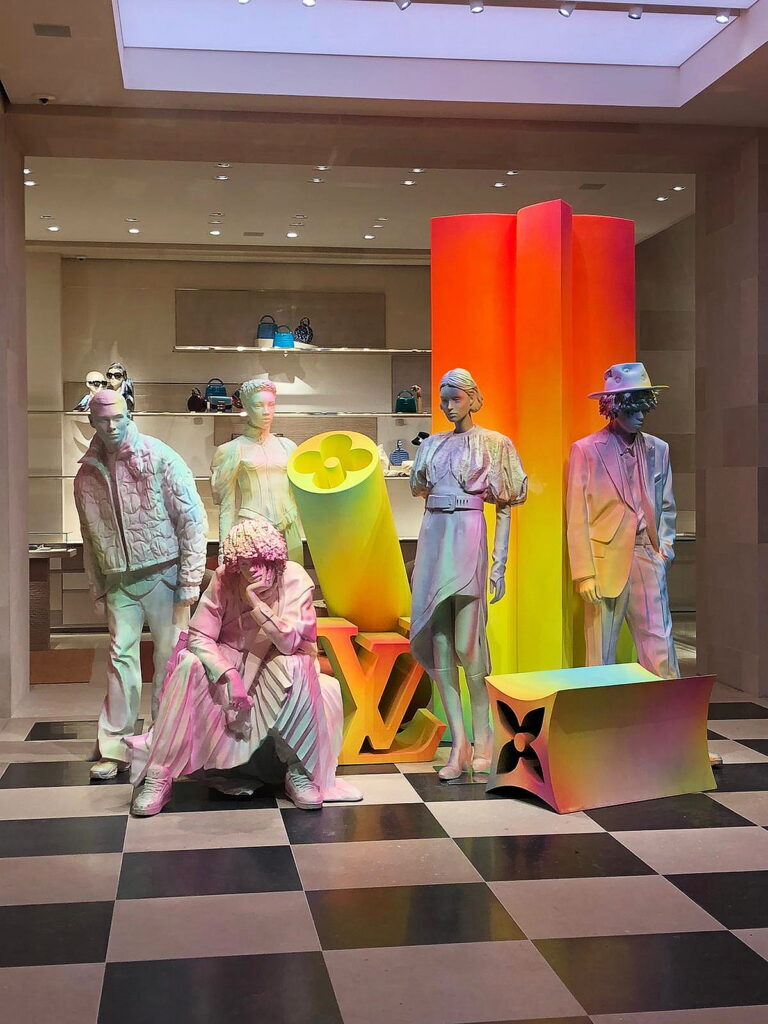 Situated in the heart of London, in the exclusive Mayfair district, the renovated Louis Vuitton store has all the ballot to succeed and become a new touristic attraction in the British capital. It is easy to fall in love with the futuristic aesthetics of the store, which has potential enough to become an essential point for any fashion lover. Walking along New Bond Street is almost a must on your visit to London, but now you have one more reason: the colourful and chic boutique of Louis Vuitton, at 17-19 New Bond Street.