Leopard print suits and broad-shouldered frames are once again hitting the runway in Marina Hoermanseder's inspired recreations of techno-esque fashions. Hoermanseder's Autumn/ Winter 2019-2020 collection is channeling every woman's inner nostalgic '90s dreams.
The A/W collection hit Berlin last week where spectators got their appetites fed for strong female leads. Classic leather boots, straps and bright color block details fill Hoermanseder's runway with booming personality. Corsets, striking silhouettes and sweetheart necklines engulf the collection in blazing femininity. Bulky sweaters, clean lines and graphic logos bring Hoermanseder's line back to the future.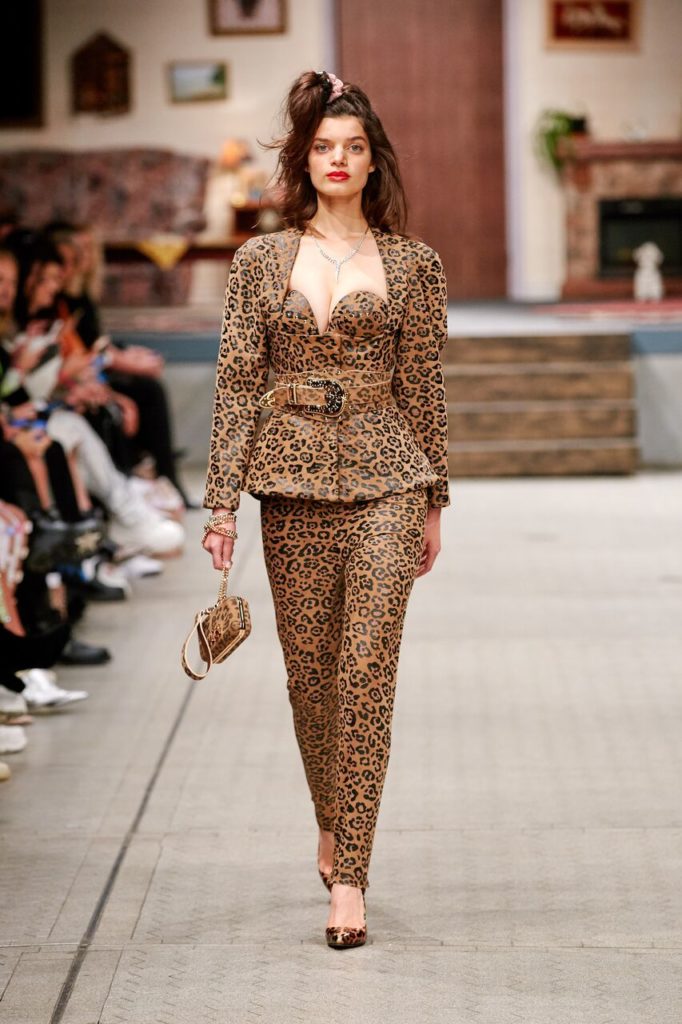 Partnered with Lancôme and represented by makeup artist Kerstin Hajdu, Hoermanseder captured the essence of '90s icon Peggy Bundy with classic bold lips, rosy cheeks and natural eyes. L'Oréal Professional's Head of Hair André Märtens created high ponytails that caused waves of reminiscence of '90s rebellion and tied Hoermanseder's western wear and techno-chic details together in her cohesive designs.
The Autumn/ Winter line accentuates the outgoing personality in all of its wearers. Comfort and confidence are major themes within Hoermanseder's '90s inspired line that offers a variety of styles for every occasion; including fun graphic tees and elegant gowns. Bold colors and soft fabrics paired with the eccentric energy Hoermanseder instills in her designs are everything we need to be transported back to the era of fashion risks and technology experiments.