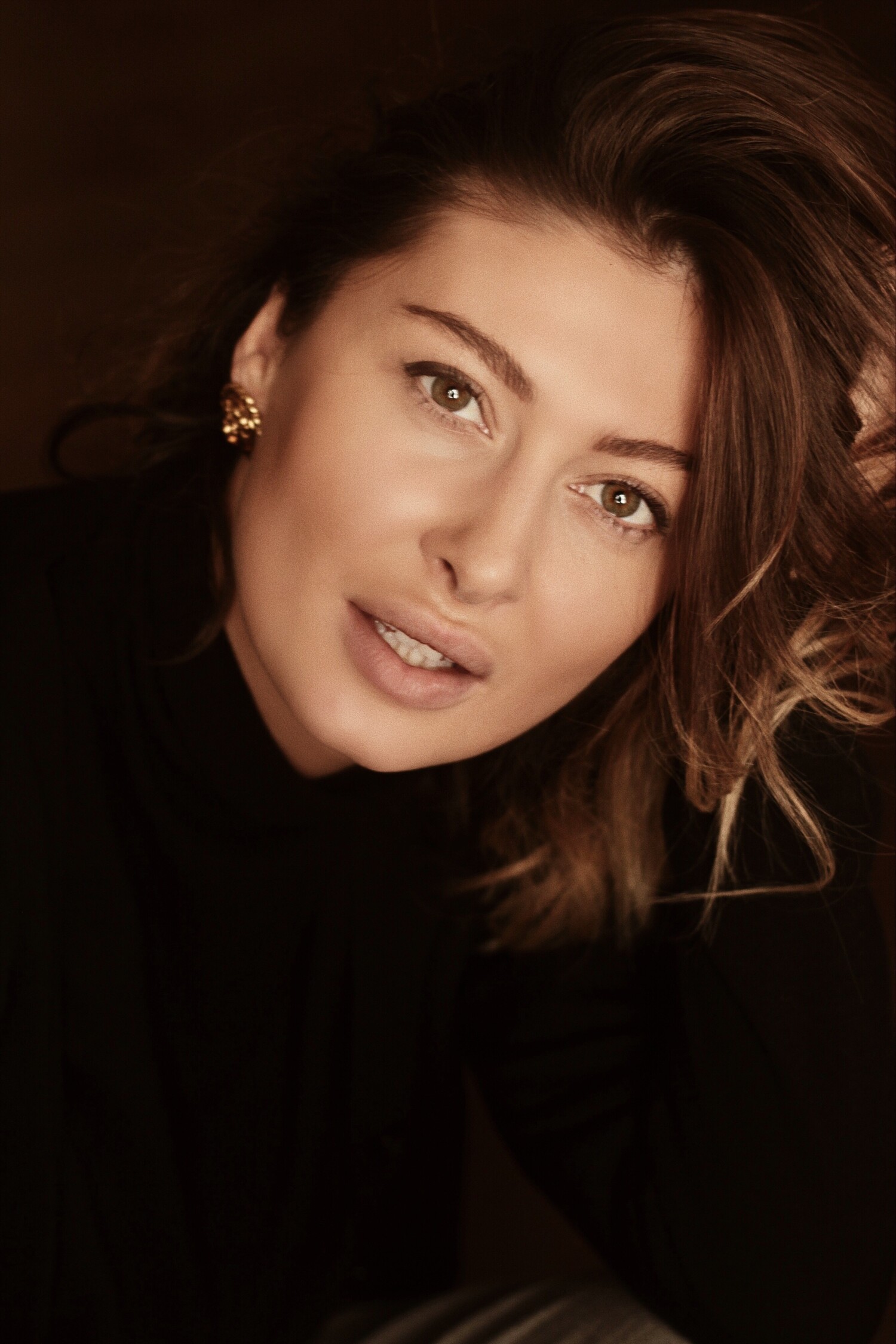 The contemporary Georgian brand Nina Zarqua was founded in 2016. The origin of the name comes from Georgian Model Nina, who has been a part of fashion industry for many years. After quitting a successful modeling career, she launched her own fashion brand. As a young girl, she dreamt of becoming a fashion designer. She imagined that one day an elegant, smart, and powerful woman would wear her collections. The relatively new brand quickly became very popular both at home and abroad.
Nina gets inspiration from different creative outlets: her favorite films, music style icons, contemporary artists as well as her everyday life surroundings. By using a mesh of vibrant colors and fabrics.
Nina visualized the attitude of her Fall/Winter 17/18 collection with versatile designs that take inspiration from a variety of subcultures and eras. The leather shoes will be a hit with the lover of disco scene. A Touch of Gothic style with rock elements is incorporated using studs and other metallic details. The collection has the vibes of classy, party-girl attitude of the 90's supermodels. As the result, classy meets minimalism. The unique design of each handmade shoes offers a modern interpretation of femininity by creating thought-provoking silhouettes through a conscious cross-pollination between menswear and women's wear elements.
Here is a one on one short interview that gives you an insight on Nina's concept behind the Zarqua Collection:
Can you tell us a little bit about how you started your brand and why you decided to be a designer?
The fashion industry has always been important to me. I was a model and i started my modelling career 12 years ago. I grew up with a modelling and design background. I studied diplomacy in university, so that was completely different from the fashion world. I soon realized that diplomacy was not mine and I was not really interested in that. I did not study in a design school, I started on my own. It was an amazing and exciting experience for me.
My first collection, which was mainly shoes started two years ago. It became very popular from the beginning, not only in Tbilisi but in Russia, China, and London.
Why did you start with shoes in particular? Why not something else?
Well, I love shoes. I love buying and making shoes. There was not so many people doing shoes in Tbilisi, It is very difficult and a big challenge for me. I have a lot of designers who started with clothes but with shoes I think i was one of the first.
What inspired you to do the shoe collection?
I work a lot and my inspiration comes from my day to day life. It could be,  going near by a church, from an old lady sitting with her shoes and suddenly I see the shoes and I imagine and create something. I also have a bag collection and I was inspired by my grandmothers bag from years ago and I remembered it; this imaginations, I made it life again. I added some details that are now current.
Can you describe your shoe and clothing collection in three words?
I can only speak lengthy about my shoe collection as I only have the denim collection in clothes. For shoes, i would say; comfortable, chic, and cool. I love cool styles. I love combining old styles with modern styles,  taking things from the past and modernizing it. My jackets are 80's, 90's inspired.
How would you describe your style?
I would say, casual. I describe my brand and design similar to my personal style.  Because, this styles are for women that have very busy lives but also want to look cool. I am also trying to show using my shoe collections that you do not need to wear high heels to look cool.
Who would you like to wear your designs? Do you have any famous person you would like to dress up?
Last season, I had a show room and I was inspired by the 60's and 70's. If I could, I would design and style my wears for women in the 60's and 70's, you know like Grace Kelly. Women from a long time ago.
Let's talk about Tbilisi, how do you think your brand is influenced by Tbilisi?
Tbilisi is a very big influence for me because I live here. Everyday, I experience Tbilisi and i am also influenced by a lot of places. I travel a lot and I take inspiration from everywhere.
What can you say about the creativity of the people here in Tbilisi?
Tbilisi loves black color. We can use black color very stylishly. I love this and everyone loves it. It is not so easy to wear black and make it look cool. But here in Georgia, we do it. I have been asked by a lot of Journalist, why we wear a lot of black and how we make it look so cool. It comes naturally, it comes from our history. It has always been there, it comes from generations of women. We are a small country but very famous. Everyone wants to see our styles and that makes me proud.
What plans do you have for your brand? Where do you see Zarqua in 5 years?
I see my brand in Paris Fashion Week. I do not sell in Paris yet but I would love to.