Fashion industry members gathered in Monte Carlo on May 15 to commence the seventh edition of Monte Carlo Fashion Week. Held under the High Patronage of H.S.H. Princess Charlene of Monaco, the prestigious fashion event elected a green theme to emphasize the country's sustainable motives. The slogan "Green is the new glam" set the environmentally conscious sentiment that proceed throughout the fashion week's shows and social events.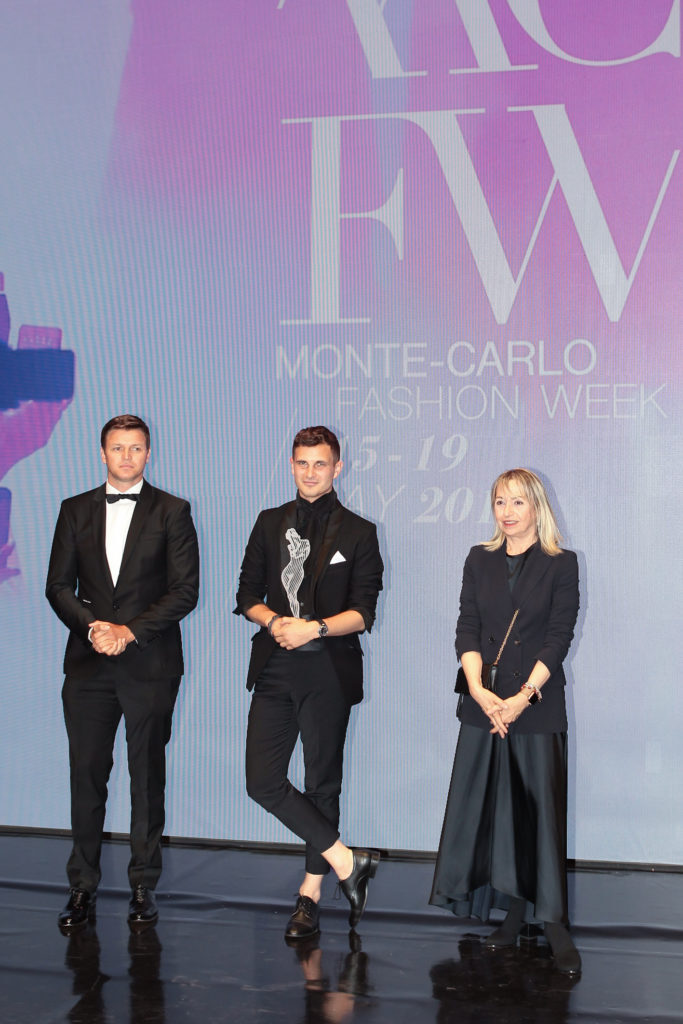 Celebrated as an evening gala at the Fashion Village, Chapiteau de Fontvieille, The Fashion Awards Ceremony lauded creatives whose work elegantly blends sustainable ethics with glamorous flairs. The industry honored Gilberto Calzolari with the Best Emerging Designer Award. Calzolari creates sustainable collections through employing textiles like organic silk, nylon made of castor-beans, and polyester derived from recycled plastics. He presented his AW 19/20 collection titled Unnatural, which focused on the incessant taint man inflicts upon Mother Nature's pure state.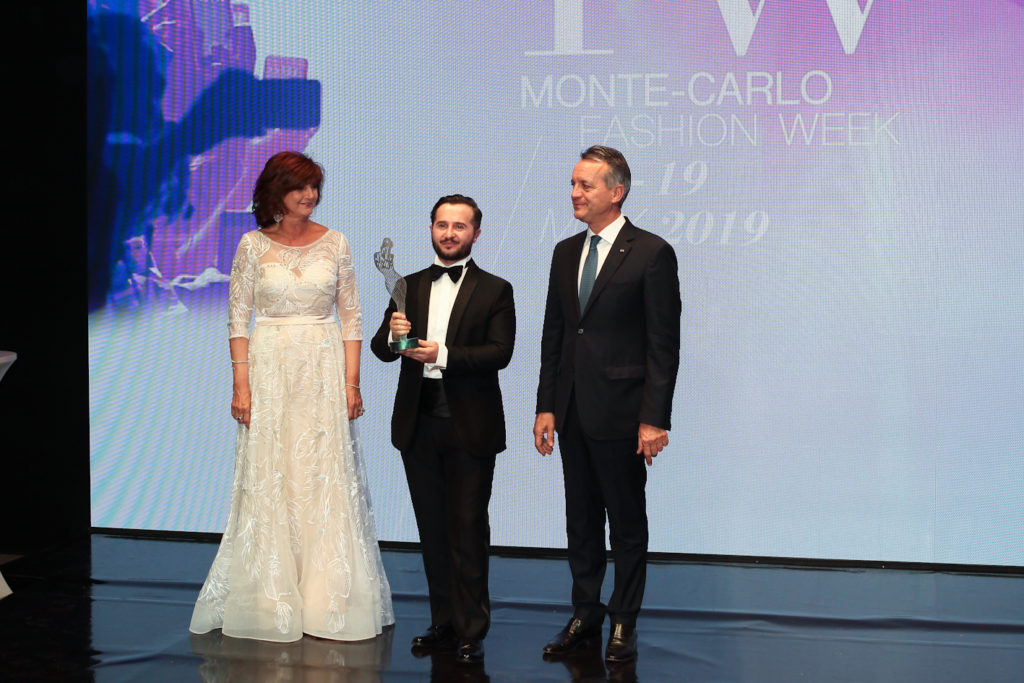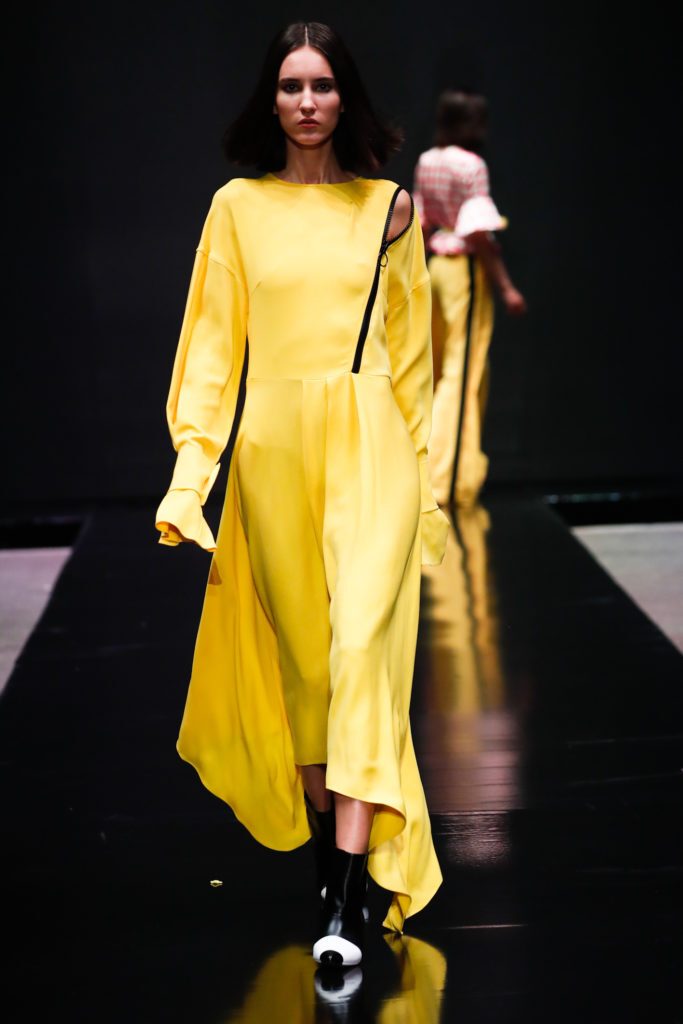 The guest of honor, Alberta Ferretti, showcased her sea inspired Resort 2020 collection at the Monaco Yacht Club. Ferretti took a classical approach to a free spirited aesthetic. She dabbled in daywear, developing sueded pencil skirts and slim-fitted pants in sophisticated shades like navy and beige. The show closed with models attired in ethereal chiffon gowns. Pleats and ruffles reminiscent of waves transformed models to mermaids. Alberta Ferretti received the Ethical and Sustainable Award for her commitment to sustainable luxury.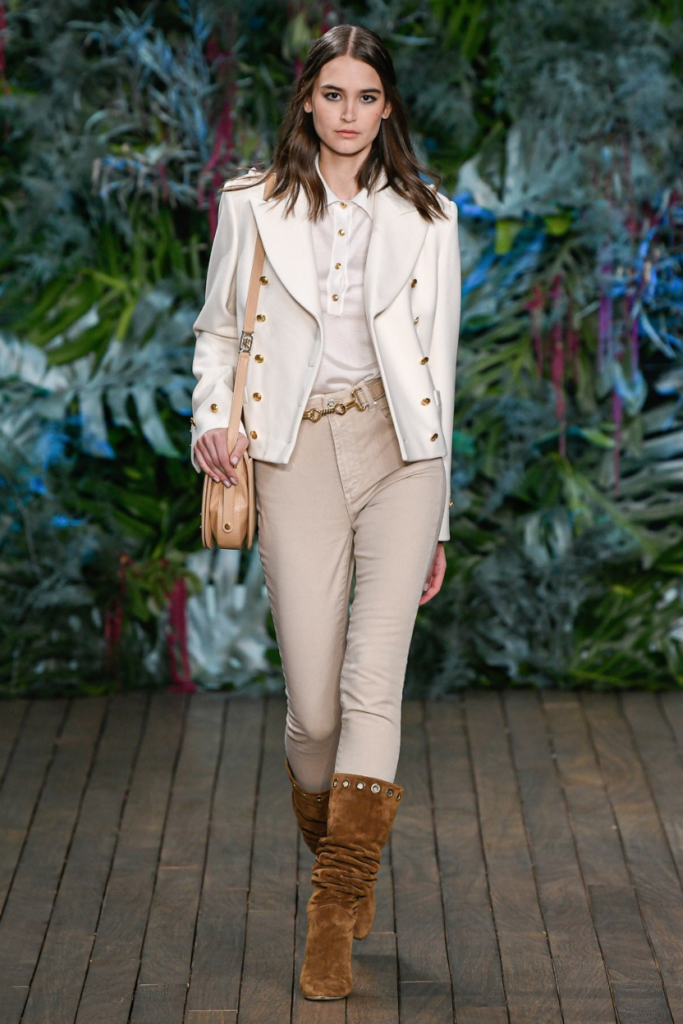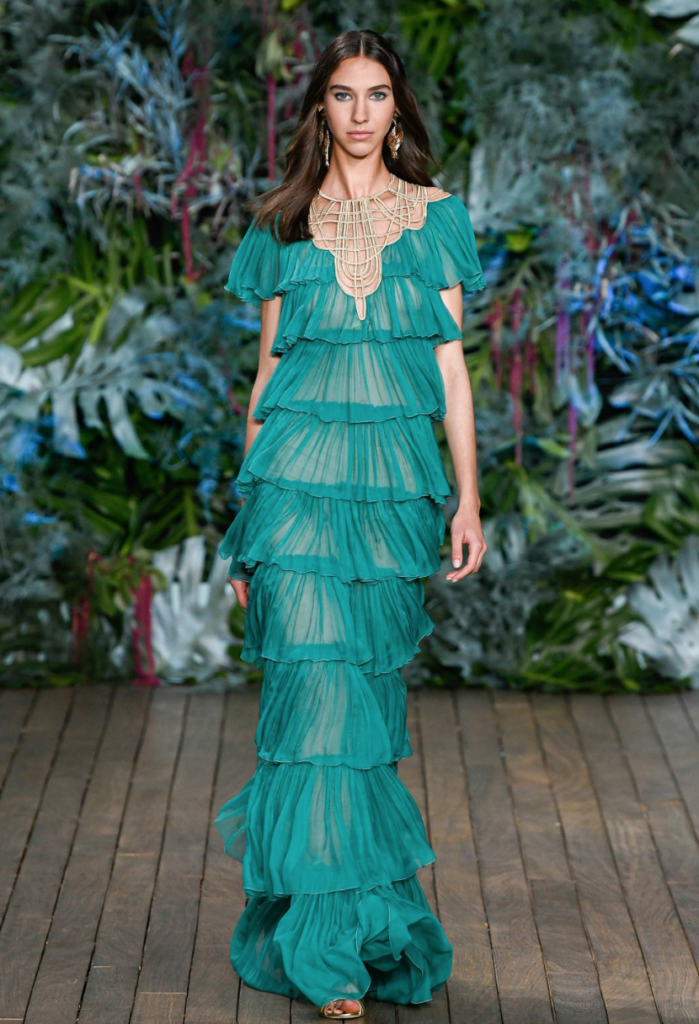 Australian designer Audrey Vallens introduced her new Swim – Gym – Street collection. Eccentric accents quirked the collection's simple pieces. Bulbous sleeves romanticized dresses, while a purple flower motif covered swimsuits and suit sets. Vallens prides herself on developing looks that reflect a sense of individuality.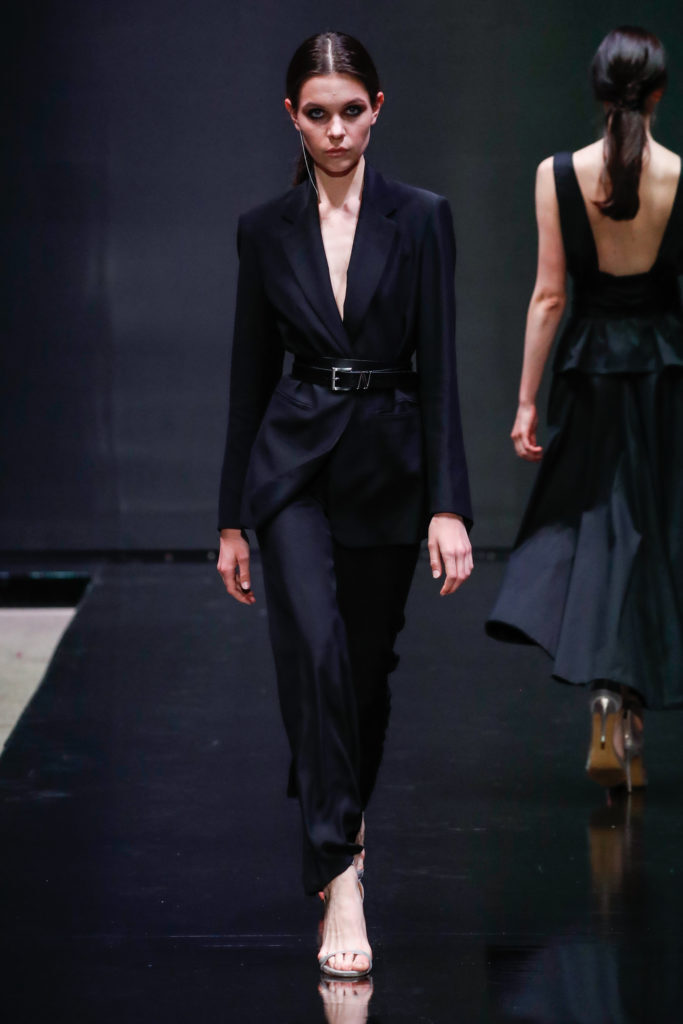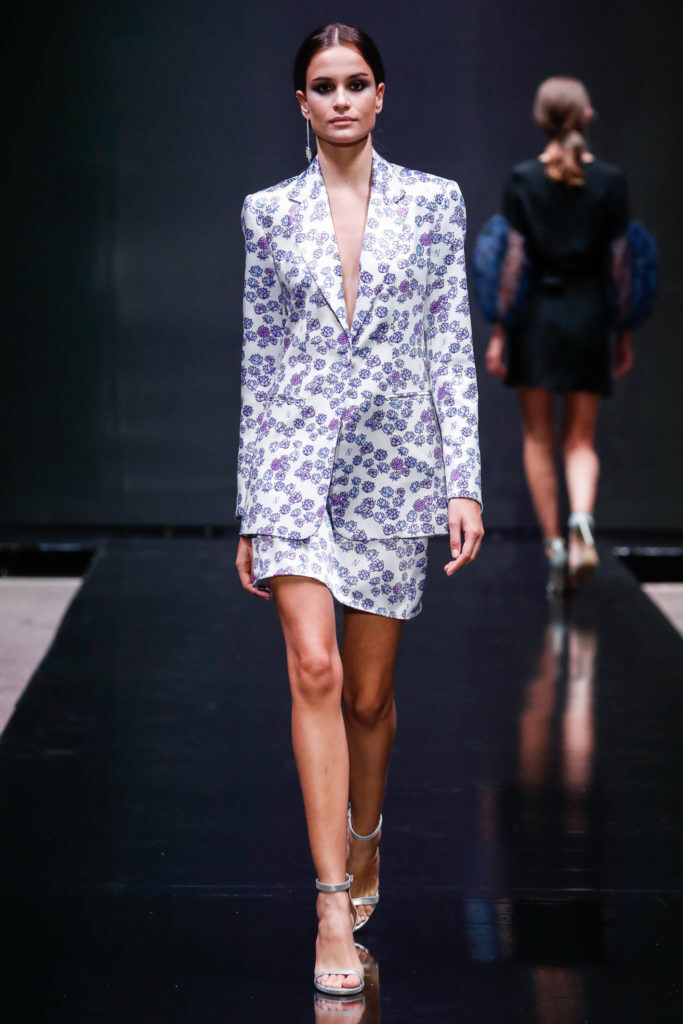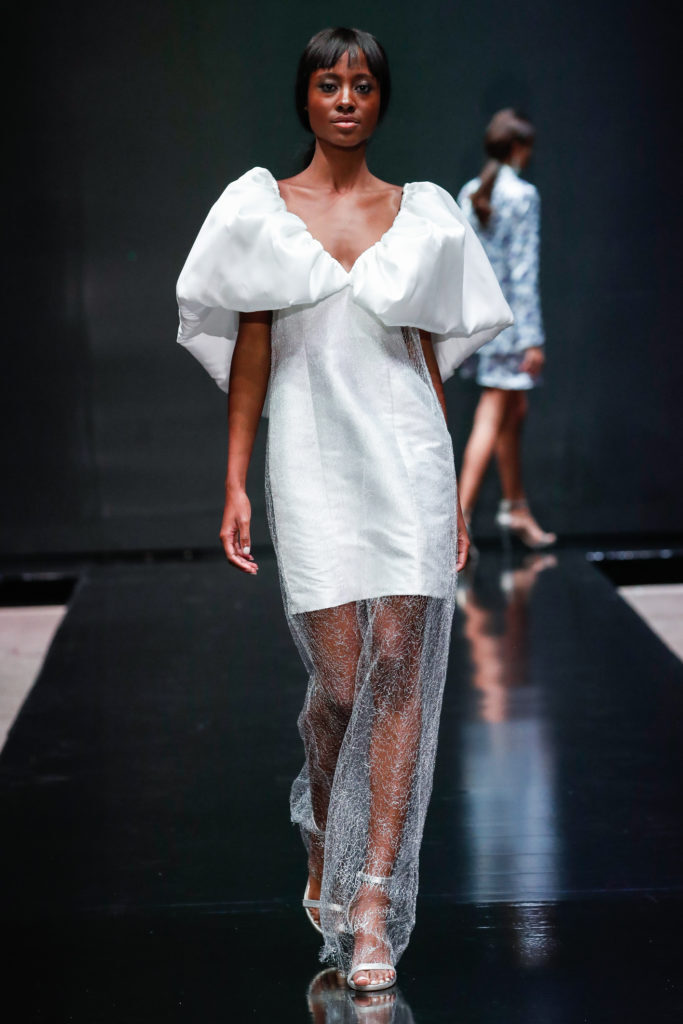 Osman Pamuk's keen craftsmanship produced a dazzling collection. The Turkish designer adorned monochromatic white looks with intricate, sparkling details. His feminine fashions are timeless and elegant. The marriage of olive and magenta shades resulted in a whimsical unit. Models dressed in frocks in this palette fluttered across the runway like forest fairies.