Last week the trailer for House of Gucci was released, set to a seductive rendition of 'Heart of Glass' by blondie. Casting Lady Gaga alongside Adam Driver had already garnered high anticipation of its release before production had even started. Despite Gaga's questionable Italian accent, the film looks to be a thrilling recount of the life and murder of Maurizio Gucci. It is based on the book by Sara G Forden 'The House of Gucci: A Sensational Story of Murder, Madness, Glamour and Greed.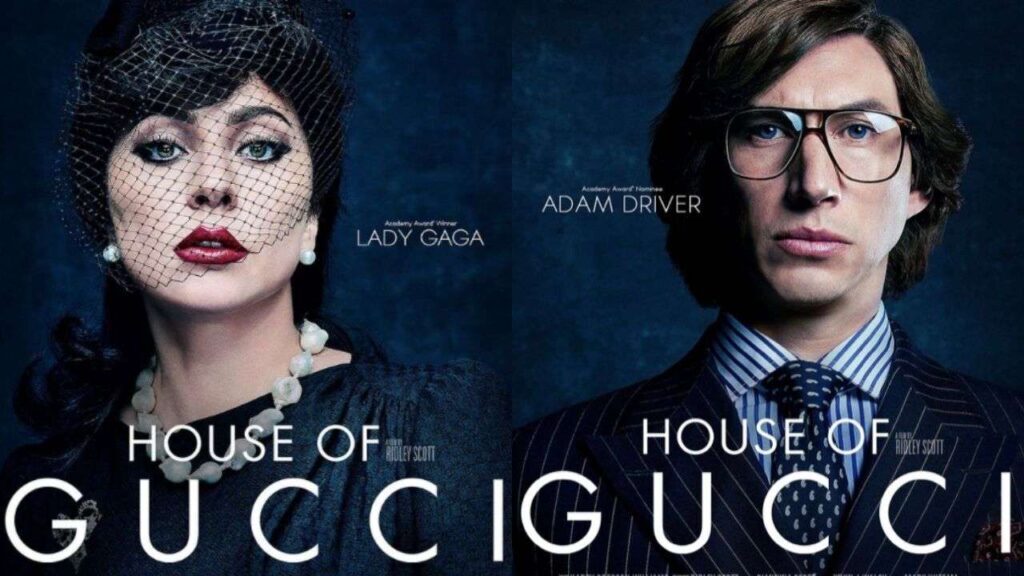 The 80s ski-chic we saw in the first pictures Gaga shared of her role in the movie was enough to get the fashion community excited about the looks we are going to be delighted with in this production. The outfits we can expect to see in the film may even influence those of us not old enough to remember the days of Dynasty and huge gold accessories to try it out for ourselves.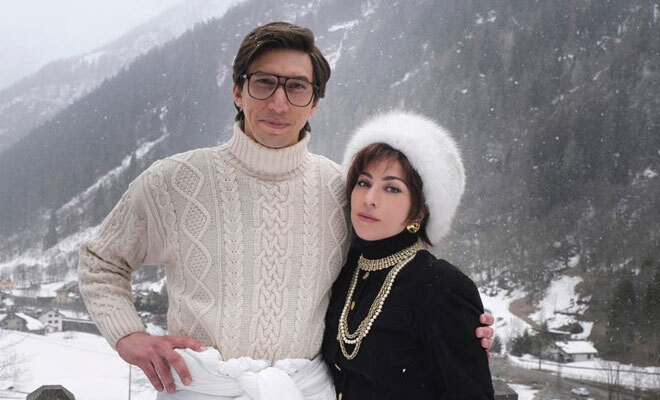 It almost feels wrong to focus on the fashion of this film when the story is based on the true events that led up to the murder of Maurizio. In a case of almost real-life Romeo and Juliet, multi-millionaire and heir to the Gucci brand and name, Maurizio went against the advice of his family and married Patrizia Reggiani. Patrizia's family were not a part of Milan's high society but they were wealthy. They met at a party, Patrizia has said Maurizio fell madly in love with her.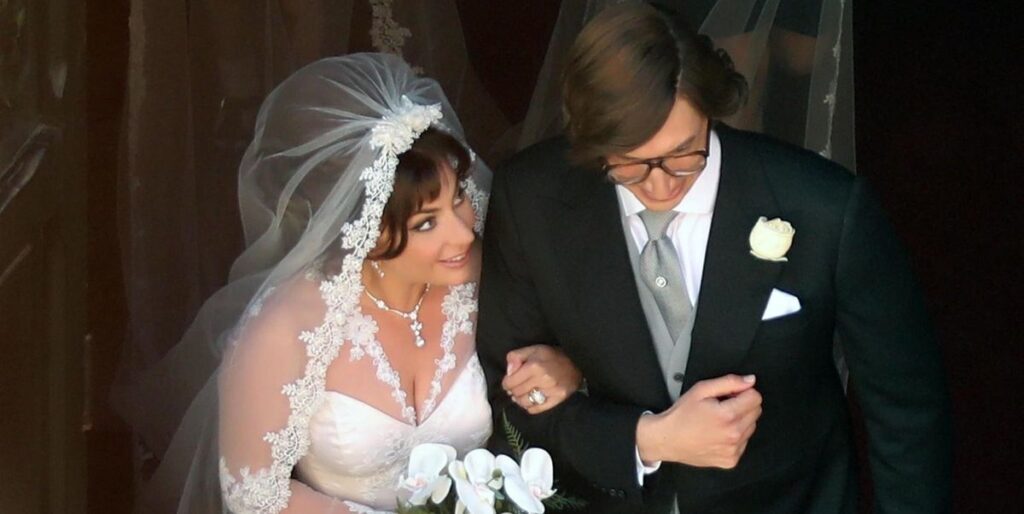 They spent 12 years as a happy couple, they were Italian socialites and enjoyed a luxurious lifestyle. Unfortunately, this was to end suddenly, as it has been said that Maurizio once went on a 'short business trip' and never came back. It came out that he had found a younger woman and fallen for her. As a result, Patrizia and Maurizio divorced in 1991.
In 1995, Maurizio was murdered, he was shot four times. He had been followed by a hitman and died in his office in Milan. This story was heavily covered by the media and eventually, suspicion landed on Reggiani. She was labelled a bitter, scorned ex-wife. The Black Widow. It was well-known that Patrizia and Maurizio never fixed their relationship, it would have been a stretch to call them civil with each other. Even recently, after her release, Patrizia has told the press that her feelings towards him were that of irritation more than hatred. Their very public divorce, coupled with the knowledge that she had been asking around about hiring a hitman, made her a prime suspect. Of course, Patrizia insisted that her research into the topic of having her ex-husband killed was nothing more than an 'obsession, a desire'.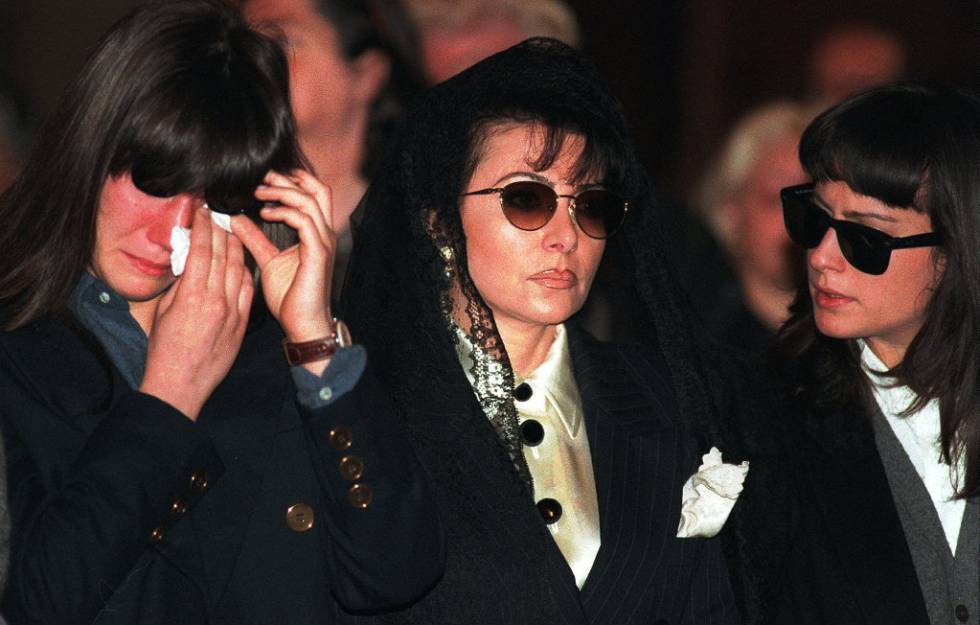 In 1998, Patrizia Reggiani was eventually found guilty of the murder of Maurizio Gucci and she was sentenced to 29 years in prison. The hitman she had hired, Benedetto Ceraulo, was sentenced to life.
After her release in 2014, the press continued to question why had she hired a hitman? Why had she not just shot him herself? She responded 'My eyesight is not so good, I did not want to miss.'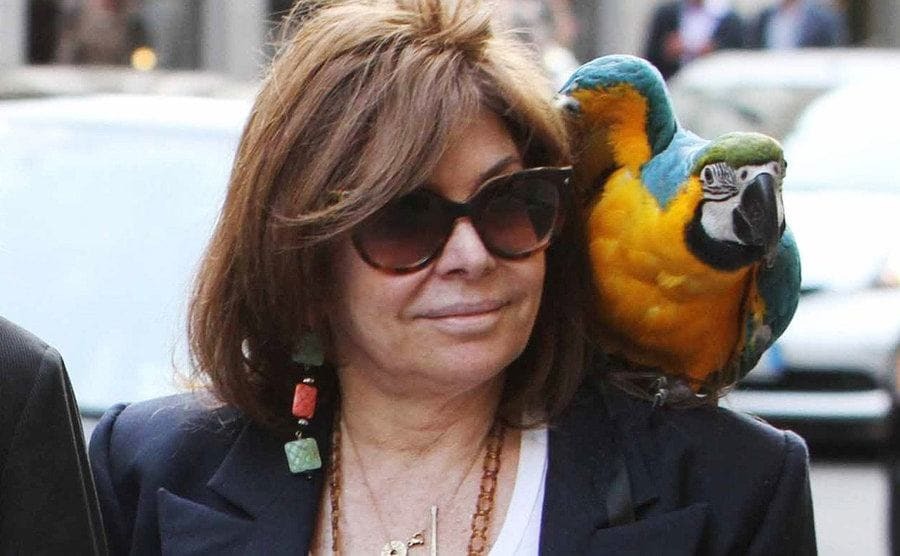 Patrizia is still alive, she frequents the upscale neighbourhoods of Milan with her pet parrot perched on her shoulder. She refuses to refer to herself as a former prisoner and describes her time in prison as 'her stay at Vittore Residence'. She famously turned down the right to parole in 2011 as it would have required her to work. She said 'I have never worked in my life and I don't intend to start now.' Friends of hers have said that the narrative of her desire to have Maurizio murdered was due to his affair was potentially overinflated. In fact, they have said that her true anger with him was a result of him selling the Gucci brand. She still considers herself a Gucci through and through and hopes to return to the fashion house.