Scandinavian fashion and design have been going strong in fame and sales for several years now. Copenhagen based brands as Ganni, who recently opened a shop in SoHo Manhattan, are the fashion dream of every woman who wants to indulge in the carefree and romantic style of Danish girls on a bike. Acne on the other hand is a fashion staple, with it's sleek and timeless forms the manifestation of Swedish coolness and practicality.
Now, both brands embraced a shift from a conventional fashion brand to emphasizing the relevance of sustainability in their brand DNA. Ganni designated a whole team in their Copenhagen headquarters to material innovation and curates an Instagram account to their constant strive for improvement, while Acne became a member of the Fair Wear Foundation. So, what is it that makes Scandinavian brands so strong in combining visuals with values without any compromise on the sexiness of the brand?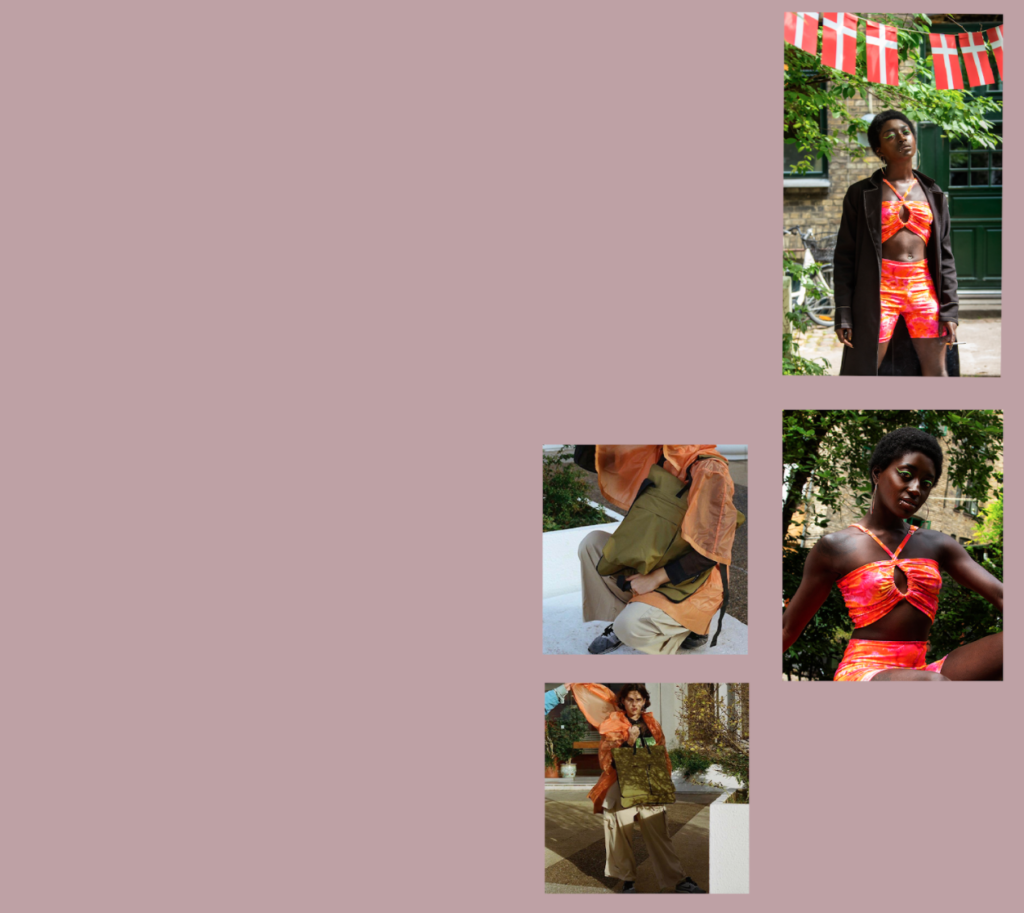 Impressions from MAHLA Copenhagen and Pssbl
A deep connection between those countries and the nature around them and the awareness for collective responsibility, is surely what drives creative minds to an uncompromising vision of responsible fashion. In a society of equality, the idea of creating items that are based on exploitative accounts just seems wrong. The privilege of being located in a wealthy country and seeing the positive impact your business decisions can have on communities and the environment surely motivates a lot of younger labels to already implement a certain level of ethics and consciousness to their designs.
In a society of equality, the idea of creating items that are based on exploitative accounts just seems wrong.
Earlier this year, Copenhagen Fashion Week introduced a sustainability requirement for brands attending the show schedule and aims to reduce its own greenhouse gas emissions by 50% over the next years. Considering that about 241,000 tons or enough to power Times Square for 58 years have usually been emitted per year by fashion people and clothing collections moving around the planet for fashion weeks, that is a big deal!
With a whole new reality of hybrid shows and digital formats, the event has the best chances to become a blueprint for other fashion destinations who will follow the conscious change post-COVID. With DS AGENCY and our newly launched sales format onlyafew, I will be attending the Copenhagen Fashion Week next week. In a year when I am still surprised to travel to a fashion destination at all, I sure wonder how the future of the business will look like and if we shouldn't just cancel the idea of fashion weeks altogether. However, large platforms like Fashion Weeks can also educate the public about sustainable fashion and as that is what I am all about, I can't wait to host the first ecological and social conscious multi-brand exhibition at REVOLVER this season.