PLAITLY jewelry combines architectural strategies in a unique creation that embodies personalization and boldness. Founded in 2017, this one-of-a-kind brand embraces life's influences & celebrates a collection of experiences in every statement piece.
PLAITLY jewelry has been featured across many style magazines, including ELLE, Harper's Bazaar, Vogue, GQ, Glamour, and House of Coco. The unique brand is also internationally recognized with participation in Milan Design Week and Milan Fashion Week in Italy.
Mess Magazine sat down with New York City-based architect and founder of PLAITLY Caroline Quinio to talk about the brand's unfiltered journey.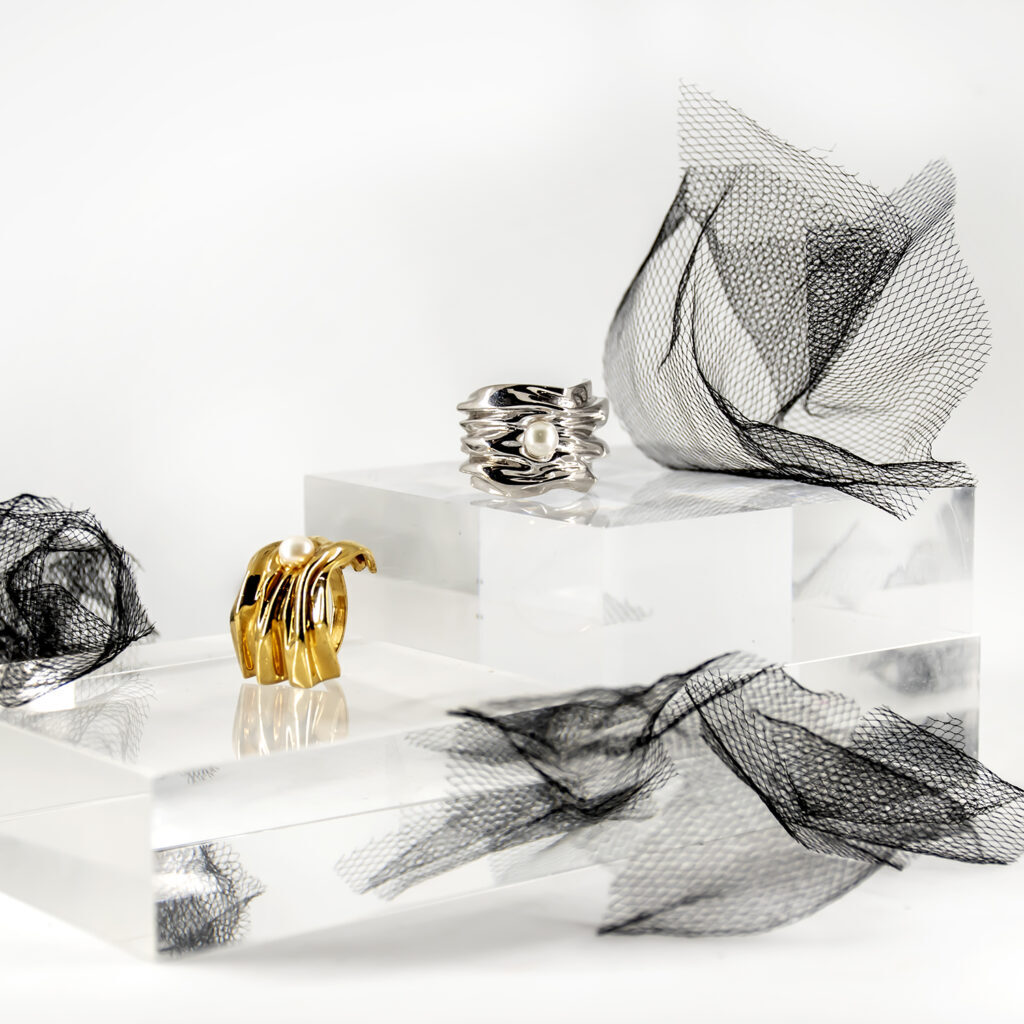 What is the story behind PLAITLY? 
When I decided to start a jewelry brand, I was looking for a way to combine my background as a classical pianist with my skills as an architect.  I thought back on what really resonated with me from those two disciplines that had defined my life up to that point. I realized that I loved the expressive freedom that came from playing music, but I also loved exploring materiality and physical forms.  Jewelry design seemed to combine the expression and emotion of music with the logic and rationale of complex structural forms. And I was fascinated by jewelry's ability to connect with people emotionally. So, in 2017, I founded PLAITLY as a creative outlet for my passions and a vehicle for exploring new design strategies in making jewelry.        
What was the inspiration behind the name? 
When I started designing jewelry, I was interested in exploring how 3D-printing, a new technology at the time, could be combined with more traditional handcrafted techniques.  And I was fascinated by the relationship between these technologies and the ingenuity of the design process to create things that push the boundaries of what technology is capable of, and in turn, push our expectations of how jewelry can be made and what it can look like.  The name PLAITLY comes from the idea of "plaiting", or braiding, as a metaphor for bringing different concepts together in creative ways.
What does jewelry mean to you? 
Jewelry is wearable art.  I think of each piece as a small-scale sculpture, shaped by the design process into intricate forms that tell a story.  But, to me, jewelry is more than just pretty things – jewelry is a form of self-expression. A single piece of jewelry has the power to transform someone into the person they want to be.  Jewelry also has a kind of social agency that connects us to others and empowers us in that sense as well.    
How are the designs shaped? 
All of my pieces involve digital computer modeling and 3d-printing.  In the Drapery Collection, which was inspired by ballet movements and the organic shapes created by the fabrics in the dancers' costumes, each piece was designed digitally using a custom algorithm for simulating gravity forces on fabrics.  The Plié Pendants were designed through animations of simple shapes – such as a square, triangle or circle – that were draped along virtual chains in the digital space.  The final design was 3D-printed in wax and then cast and polished by hand. 3D-printing was key to getting these complex forms out of the computer.  And because the process involves virtual and handcrafted techniques, each piece of jewelry retains an element of both parts of the process in the complexity of the forms and the quality of the hand-cast metals.
What does a good design mean to you? 
A good design is thoughtful and considers the full circle of the piece, from the origins of the materials to the process of designing and making, and finally its wearability and relationship to the human body.  We use recycled metals in our jewelry because sustainability is important to us, and we only use high-quality metals with no nickel. We also make our jewelry locally here in New York City in small batches to reduce waste and take extra care to make sure each final piece of jewelry meets our standard of quality.  However, even though all of that is part of our process for thoughtful design, we also really take the time to think about how a person could wear the jewelry and how it could make her feel when she wears it. If we can make someone feel special when they wear PLAITLY jewelry, then we consider that a success.  
Anything exciting in the works? 
Absolutely!  I'm working on new pieces for the next generation of the Drapery Collection that I'm really excited about.  I'm exploring new forms by draping new shapes and testing new details that will add another level of visual interest to the pieces.  There's not much more I can reveal at this time, but I can't wait to show them to you!

What is one thing you want customers to hold on to? 
One thing I love to see is how customers choose to wear jewelry, like what outfits they pair them with and how they layer different pieces together.  I want customers to continue being creative and exploring new ways to express themselves through jewelry, whether it's a PLAITLY piece or a piece by someone else. 

What are some of your favorite pieces/designs? 
One of my favorite statement pieces is the Echappé Necklace.  It was really fun to design, but also really challenging.  Although it used the same custom algorithm as the Plié Pendants, it was designed to drape around a person's neck.  The shape was adjusted many times for the right fit.  The final piece was 3d-printed in bronze-infused stainless steel and plated in gold.  The texture is also different from my other pieces because we didn't polish out the subtle texture from the layers created by the 3d-printing process.  My favorite pieces for wearing every day are the Square and Triangle Plié Pendants because they're easy to stack with other daintier necklaces.  I also like wearing the En l'Air Dangle Earrings because they're super lightweight and work really well with monochrome outfits.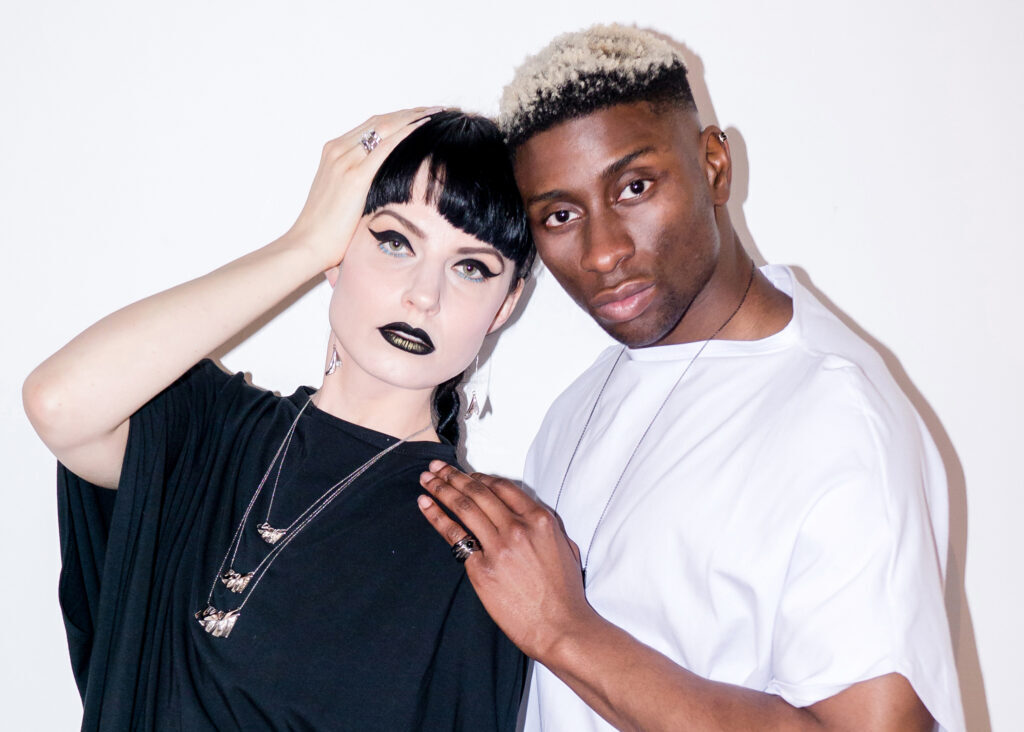 Click here for more information on the PLAITLY and a look into its artistic world.