The long months of winter in Berlin and quarantine didn't really do well for my own personal style. It's admirable how some people still took an effort to wear make-up and heels – I just couldn't be bothered.
But since the lockdown regulations are step by step lifted in Berlin, I made a point of going to as many dinners, galleries, and drinks outside as possible. With the new joy of summer and real-life dates, my motivation to dress nicely is back in full swing! Leaving my sweatpants and comfy shirts behind, I am all up for flower dresses, statement outfits, and flashy lipstick. The past has proofed that in moments of such almost hysterical energy, my purchasing decisions are very emotional though. Most of the things I will buy are more a spirit of the moment thing than an actual investment. While some might be totally fine with that, I just can't do that anymore. My own work with DS AGENCY, professional knowledge, and my "grow-up concept" of spending money just will not allow me to go for headless spending. So, I really want a bunch of new dresses in my wardrobe, but how can I make this happen without breaking my morals and bank account?
Post ownership fashion is the answer! As a concept, this is kind of everywhere these days. We rent bikes, share cars, and subscribe to scooters rather than using our own cars- so why not trying the same with fashion?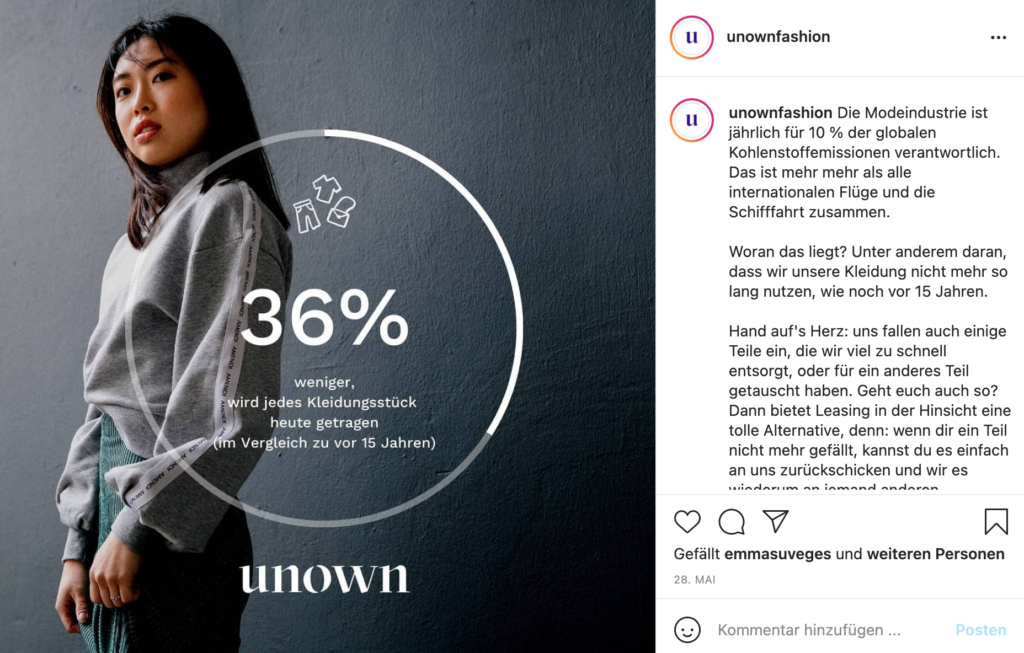 My personal journey with a subscription-based wardrobe started by looking into the options and platforms that I could potentially become a member of. By Rotation from the UK was definitely my favorite in terms of style and choice, but well that would work for shipping to Berlin. Someone recommended UNOWN to me and I signed up immediately. The Hamburg-based start-up was founded by Linda Ahrens and Tina Spießmacher in 2019. How it works is based on two options: leasing individual parts for 2 or 4 weeks as well as membership at a fixed monthly price with the leasing of 2, 4 or 6 parts. Customers can flexibly adjust, extend or terminate the leasing period. After the leasing period is over, you can either purchase or send the goods back. After browsing through the shop for some time, I sensed that my selection process would be a bit tricky though. The items are all beautiful and well selected, but as my personal taste is a bit more "out there" and I am a size M/L, I felt limited. Still, my first order was a super cool Mykke Hofmann dress and another wrap dress from Oh Seven Days (love both brands).
One thing I immediately liked was the packaging material the dresses arrived in. No big plastic or a million random bags, but one reusable shipping back (which you can use for sending the items back after your rental period ends) and a sweet personal note.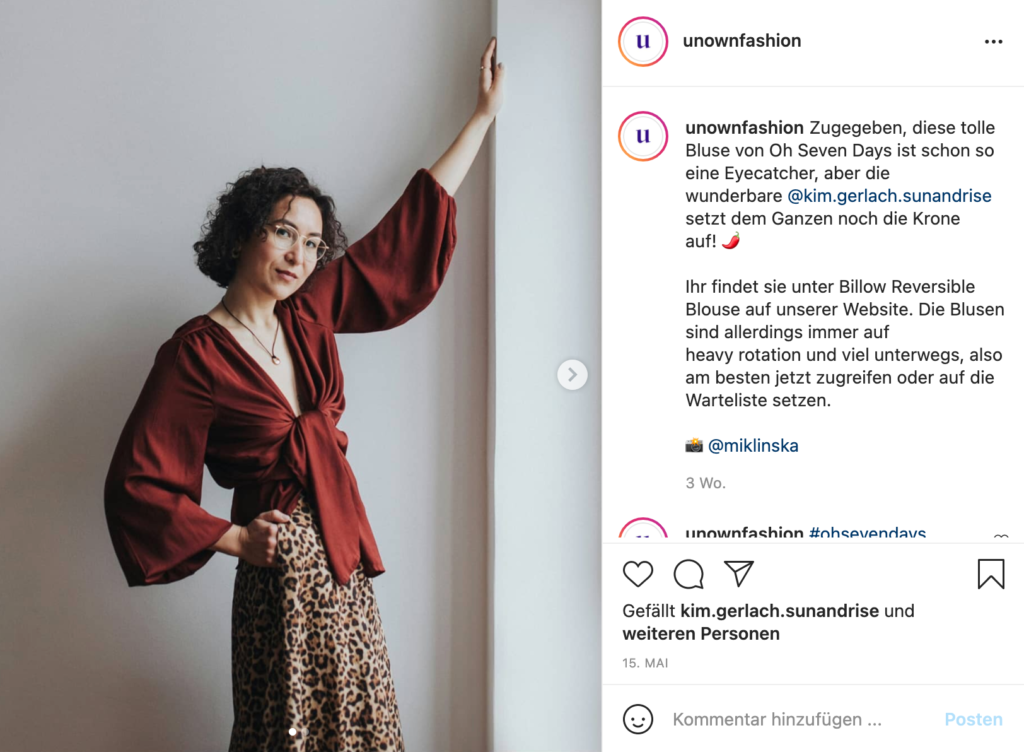 Today the one-month rental for the dresses ended, and I had to send them back to UNOWN. Honestly, I am kind of happy about it. It was so much fun to wear the styles, but after 4 weeks I can now totally see that they wouldn't become basics in my dressing routine. They were perfect for a fashion fling, but now I am sure someone else will be very happy with them! All in all, I just wished someone would up the game in terms of fashion curation for UNOWN or any other subscription-based fashion shop in Germany. Maybe it's the local taste, but I would love to see more 'Rent the Runway WOW-Effect' options for my wardrobe. Otherwise, I extended my membership with UNOWN for another month, because I am sure to find a new fashion fling in their shop.