Amoiia is a new sustainable handbag line founded by a former head of analytics in the Dutch National government, Amber de Vries. This is not the same old stylish arm candy in your closet, Amoiia is a brand with a mission of excellent craftsmanship and innovative materials such as vegetal leather from Sweden.
De Vries shares her vision of sustainable and timeless design ethics through her handbags that are guaranteed to be passed down to your grandmother, your daughter, or any woman who values a chic handbag with the environment in mind.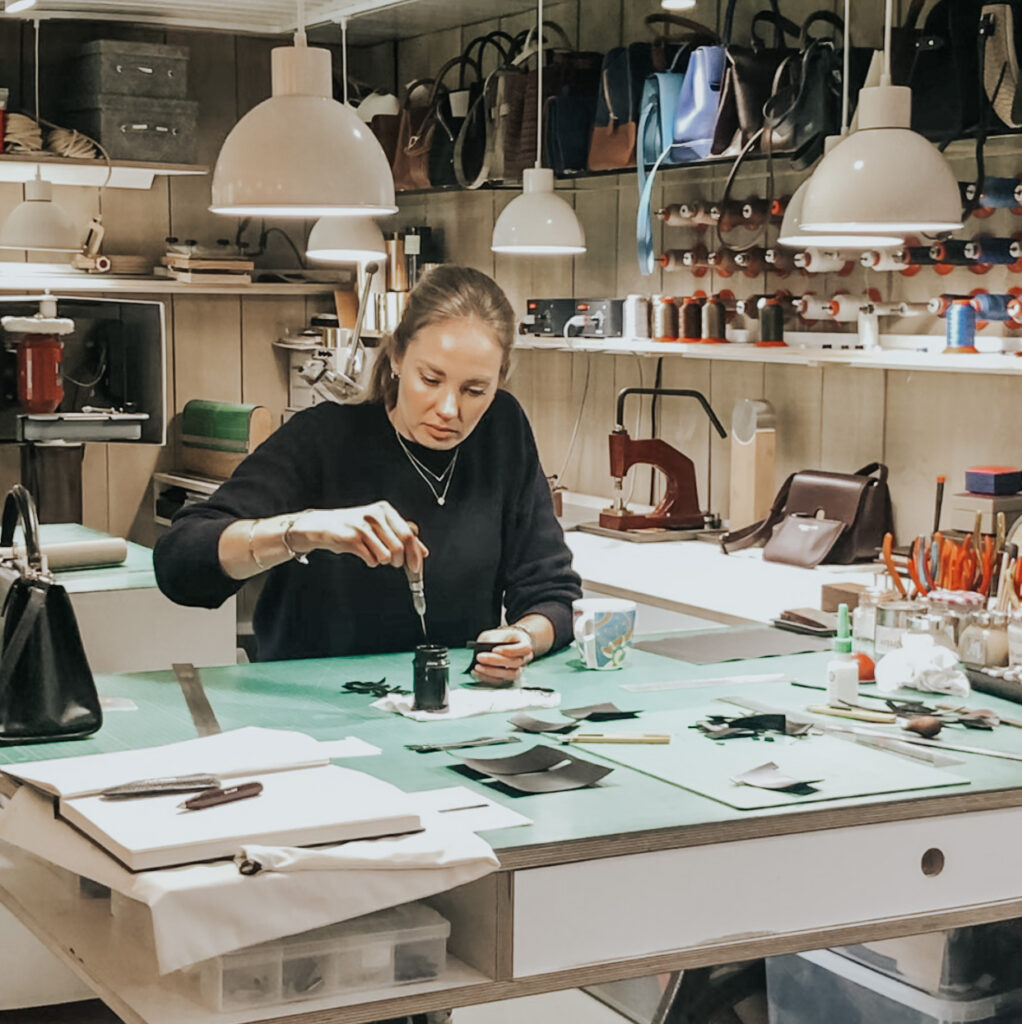 How would you describe your handbag design aesthetic?
Classic and chic in a clean way.
What inspires the designs, shapes, colors of each of your bags?
This can be everything. A beautiful woman, a situation or feeling. And I want all the designs to be timeless, so I keep this in mind when designing the bag. But [functionality] is important for me. As a woman myself, I use handbags every day, so the bags need to be just as user-friendly as they are beautiful.
Why did you choose handbags and not any other aspect of fashion?
I feel most passionate about bags and SLG's. It's the emotion I get from bags and small leather goods. When [I] was about 12 years old I got my first designer bag for Christmas and I cried because I was so happy. I smelled, felt, and looked at the bag for weeks! Although I love every part of fashion, only bags ever made me cry.
What experience do you have in fashion before branching out on your own?
During college I always worked at fashion stores as a sales associate but other than that I don't have experience in fashion.
Where did the name AMOIIA come from?
I have two daughters and a stepdaughter; Amélie, Olivia, and Aimée. AMOIIA I a combination of their names. AM are the first two letters of Amélie (and it happened to be mine as well) and OIIA is what Amélie called Olivia when she was young and couldn't pronounce Olivia properly. The extra I is for Aimée.
I wanted to work with their names because AMOIIA stands for building a legacy for them. I want my daughters and their children to enjoy beautiful bags and clothes but with respect for the people making them, the environment, and the animals.
Can you tell us a little more on why you left your career as the head of the Analytics department at the Dutch National government?
I studied Criminology and worked at the government because I wanted to contribute to society and wanted to reduce crime. I had the opportunity to build a new analytics department and this was a real challenge. I love building new things. But, after working for the Dutch government for 10 years, I kept wondering what would have happened if I studied at the Amsterdam Fashion Institute and worked in the [fashion] industry.
I am 35 years old now and I did not want to look back in many years realizing that I did not react on [my gut feeling]. They say people always regret the things they did not do instead of the things they did. So, I decided [to] follow my dreams.
Can you tell us more about the kinds of sustainable materials used to make each of your handbags?
Sustainability is the main aspect of why we are not in production yet. For me, the main focus now is the leather we use for [our] items. I want the leather to be traceable, so we know more about the conditions in which the animals have lived. I want to make sure the animals aren't killed for their skin. We are now testing vegetal leather from Sweden. This leather is traceable, comes only from the adult cows, they had a good life, the animals are not raised for their skin and the leather is produced without the use of chemicals like chrome 6 and less water is used in the process. [In] Sweden there are no children working in the process and the people are paid reasonable wages, [on top of the] strict environmental policies in play.
For every bag we need to [test] the leather [and how] it will work on [with each design] because it really determines the look and feel of the bag.
What are some of the practices your brand takes to stay faithful to the value of sustainability?
For me, one of the most important things is to be transparent. I think it is an illusion to think we can change an entire industry in a really short time. There are still so many things that need improvement when it comes to sustainability. I do not only want to be open about sustainable materials but also about what still needs improvement. This is easier for the bigger brands but they don't always make [it] a priority. I hope [they do one day, it will ] really make a difference.
I want to be innovative about the use of materials. We are a partner of MVO Netherland which is a Dutch movement that strives to form a new economy: climate neutral, inclusivity, and with fair chains. It is a network of partners and entrepreneurs that want to innovate and work together to build this new economy. This way we can learn from each other.
What is a piece of advice for someone who desires to work on the launch of a brand?
I am still figuring things out myself, but I am glad I started. First of all I would say: do it. There is always a reason not [to] do it but the only way to find out if it is what you wish is [really] by doing it. Building a Brand is a process, not an event. So, it really takes time. Think about your vision and values. Find people who can help you, you can't do everything alone.
What is the best advice your mentors from Belgium and France given you?
They ask me the questions [which] I often forget to ask myself. It is not advice perse they have given me, but they make me think more carefully and thoroughly about the designs, use of materials, and the brand in general.
What is the best part of being an accessories designer?
Thinking about bags all day.
What was your biggest fear in starting your own accessories line?
Failing.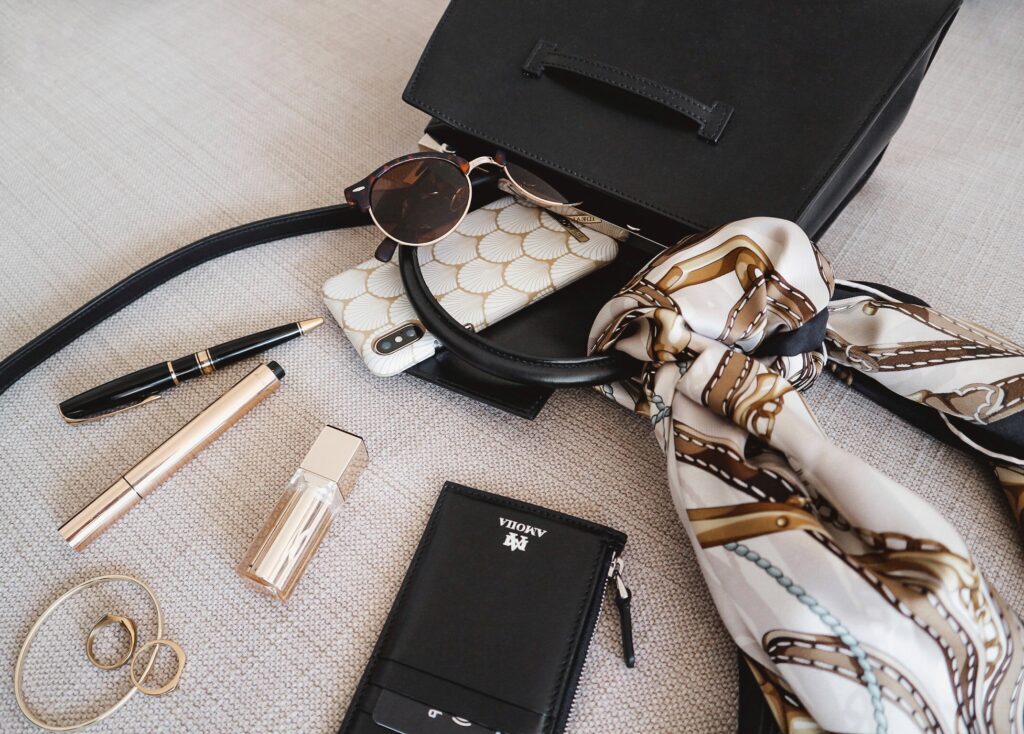 Where do you hope to see your brand in the future?
I would love to give other young starting designers who feel attracted to the brand the opportunity to design a bag or SLG for Amoiia. I love to work with talented people and I hope to inspire [them] and work on the timelessness and classy [designs for] the brand.
Of course, I want Amoiia to grow big, it will be easier to innovate the way leather is processed. I hope we will eat less meat in the future so the leather will be [rarer] and even more exclusive. We need to look for other materials that compare to leather and are more biodegradable than the materials available at the moment.
The main focus of the brand will always be on bags but maybe in the far future, we will expand to other aspects of fashion. Of course, sustainability is the focus and we will use 100 % natural materials.
Who is your dream fashion icon to sport one of your bags?
The Amélie bag will look perfect on a woman like Audrey Hepburn but I can also picture Alexa Chung wearing it. I think the designs will fit a real classy dressed up lady but will also look great when you wear them casual and cool.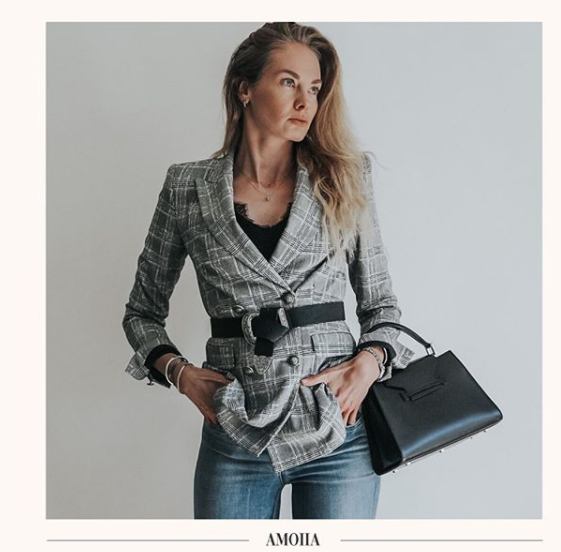 Which fashion icons/brands/leaders inspire you?
Of course, I am inspired by the craftsmanship and story that is behind every Hermes bag, but I am more inspired by Stella McCartney. She had sustainability in mind first. She was innovative since the beginning and the brand still is. This is not at the expense of [any of her] designs.
Images Courtsey of: @amoiiaofficial
Interview conducted by: @emanalami