The Mess team chatted with Athena Newton, founder of her self-titled brand. She introduced Athena Newton by describing it as "an independent, NYC-based clothing brand that creates sustainable and seasonless investment pieces. Since it's inception in 2019, the brand has always encouraged and advocated the notion that a woman can own a few timeless, affordable pieces, whilst prioritizing sophistication in everyday wear. Each piece is designed and produced with a classic, no-fuss aesthetic and crafted to make women feel confident and comfortable, wherever the day may take her."
What does sustainability look like at ATHENA NEWTON?
I believe that sustainable fashion is about changing the route of fashion as we generally know it (i.e.; fragmented and socially irresponsible) towards something more socially, economically, and environmentally conscious. All of my garments are locally made in New York City by a very small team and I. I don't mass produce; instead, I work on a limited stock to carefully distribute to boutiques and direct-to-consumer. I do not outsource my fabric, I always work with local vendors that I know and trust to deliver quality fabric.
When considering "ethical fashion" sustainable, economic and social agendas are often discussed. What social responsibility should a brand have?
I believe that designers/brands should balance making profit with activities that benefit society and the environment. Whether it's using sustainably-sourced materials, local production and/or donating to an important cause, I think we have the power and a responsibility to follow through with this. This is the only way the industry can move forward in a positive manner.
What makes ATHENA NEWTON unique?
The fact that I am so connected with the production and fabric sourcing process. I am part of a small production team and literally do eveyrthing. I've mentioned earlier that I don't mass produce because for me it's important to promote and adhere to anti-overconsumption- I work with a limited stock that really only few in the world get, and that's very important to me.
Also, the concept of versatility and designing for longevity is essential to my brand. For example, I created the ​AND® detachable jumpsuit which I plan to​ fully launch very soon. The first series of jumpsuits are made out of a textured, breathable fabric that separate into a jacket or top and loose fit, high-waisted pants. It's an​ incredibly versatile, stylish piece that can be worn separately with other garments, or together, making this a wardrobe staple for years to come! So far, it's gotten very positive feedback and I'm very excited to share this with my customers.
Can you speak on your production of seasonless collections?
Nearly all of my garments can be worn at any time of the year, rain or shine, dressed up or down. The majority of my collections are intentionally created without ​a specific season in mind. I did this because my brand is about focusing on timeless, affordable investment pieces, not fast or disposable trends. I do not want my clients to feel pressured to update their collection with the "latest" looks. Instead, I find it important to focus on pieces that are timeless in both design and material.
The need for seasonless clothing in my own wardrobe is what prompted the creation of ATHENA NEWTON. Being a mid-thirties, professional it was difficult for me to find simple, chic, versatile clothing that I wouldn't have to spend a fortune on. Essentially, the clothing I wanted, I couldn't afford and what I could afford, I didn't want. Because I didn't have the means to shop on a seasonal basis (i.e.; fall/winter, spring/summer), I felt that I needed to invest in producing timeless garments, capable of lasting and being worn all year round. Thus, my objective has been to advocate the notion that you can wear/own a few essential items, that are made to last. I want to encourage women that they don't need to spend a fortune on good taste to look and feel good.
How would you describe your brand's aesthetic?
In a nutshell, ​ATHENA NEWTON is:
Elegant:​ each piece is inspired by a classic, retro edge with luxury appeal
Timeless: ​designed with a classic, no fuss aesthetic and made with quality fabric
Versatile: ​each collection consists of easy to pair separates you can dress up or dress down
Seasonless: ​most of the garments are suitable for any occasion, any time of the year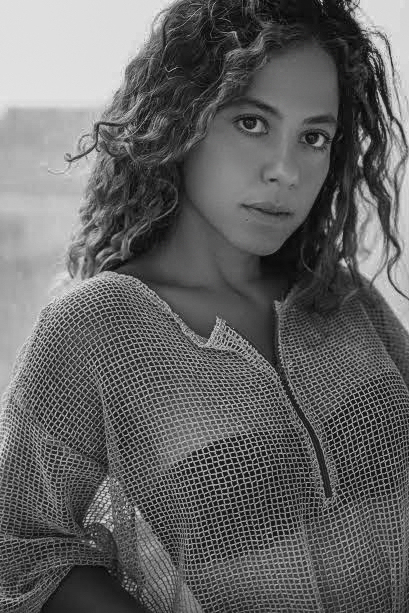 If you were to name a muse that inspires your brand, who would it be?
I actually have a few:
Diane Kruger​ for sexy, soft confidence
Solange Knowles ​for her bold color and print. She strikes me as someone who knows exactly what looks good on her.
Maye Musk​ for her timeless, classic beauty
Zoe Kravtiz​ for her effortlessly chic fashion sense
Vanessa Paradis​ (in the 1990s) for her retro edge
Chloe Sevigny​ for her unique, playful, edgy confident style
What does the fashion culture in NYC look like?
Since the pandemic hit, I feel like fashion is going back to something more simple. In many ways, the glitz and glam has taken a backseat for something more pure and authentic (sort of like, "what you see is what you get"). The industry has lost so much money and as a result, we're "forced" to be more creative and natural in our branding. Nowadays, it's not uncommon for a production team to consist of just the model and photographer with makeup kits sent via Fedex and application tutorials on Zoom. Also, with big fashion brands and department stores going bankrupt, I see that more independent, ethically conscious designers are taking a front seat.
Could you offer advice on starting a brand in NYC?
Always listen to your gut.
Take other people's advice with a grain of salt. Deep down only you know what's best for your brand, no one else. 
Don't ever be afraid to make mistakes, because you will and that's 1,000% OK. I can't tell you how many times I've spent too much money on production, sewn a button on the wrong way, produced the wrong color pants: I've learned,
I've managed and I've moved on. 
Don't feel as though you have to all the answers. No one does. 
Recognize that starting a brand is a process and will continuously evolve. 
Do not give up and don't convince yourself to take the easy route just because something seems unreachable or too difficult.