Here at Mess, we are always looking outside the box over these unprecedented times for humanity to make you aware of all the talents out there who are the up and coming star of a stronger and conscious post-pandemic fashion industry.
Today, Mess is delighted to introduce you to Roberto, the Milan based designer and founder of its label of leather and accessories Roberto Di Stefano. Originally from Switzerland, Roberto has collected over the last ten years an outstanding amount of experience as a designer as well as a product manager, from London to New York to Hong Kong.
After presenting his first collection in 2017 at Milan Fashion Week, he appeared on Sara Maino's Vogue Talents platform which quickly helped Roberto to not only to increase his popularity in the contemporary fashion scene but also secured him press coverage on very regarded fashion titles which boosted and raised the awareness of its label worldwide.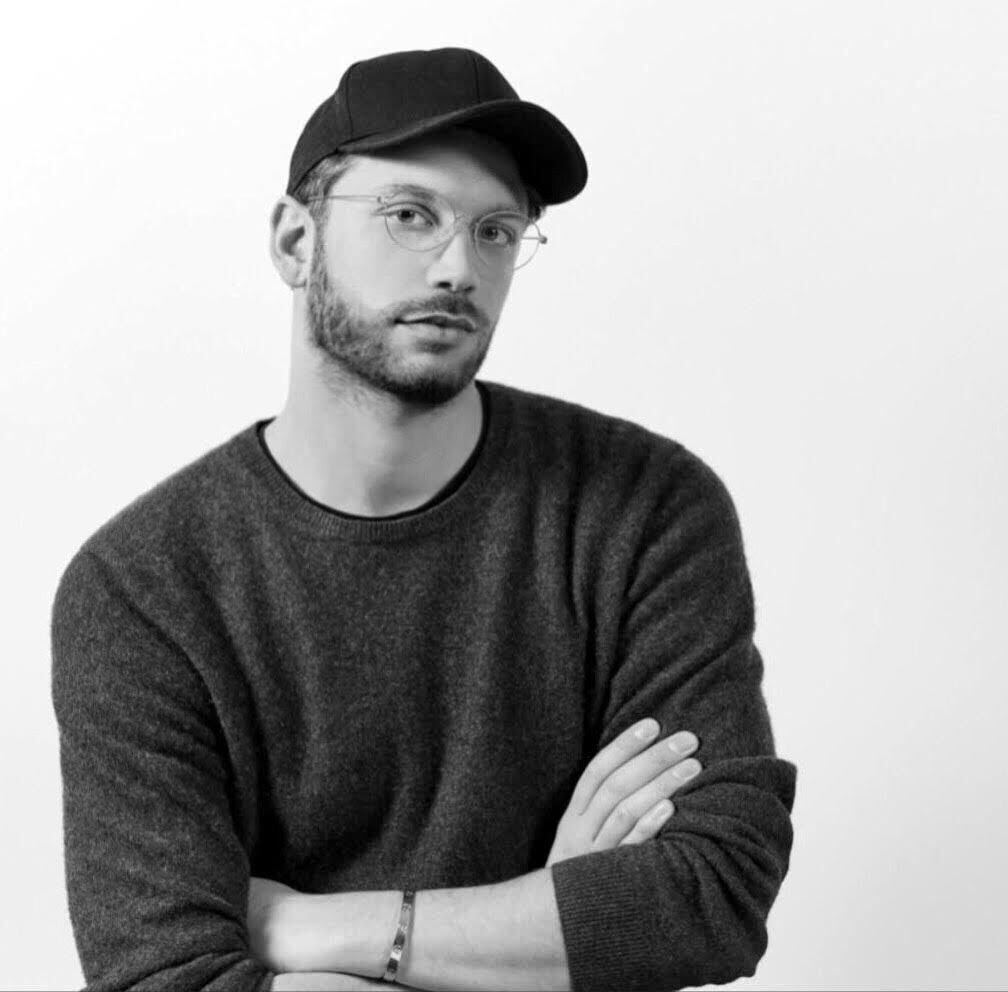 Hello Roberto, first of all, I would like to give you a warm welcome to the community of Mess, we are delighted to know more about you and the future of your label Roberto Di Stefano. What's the history and identity behind your brand and how was it influenced by your life and professional background in the industry?
Hello Mess Mag, I'm honoured to answer your questions. Thank you for having me. The story of my brand started 2.5 years ago when I needed a way to express my creativity in a more concrete way. I'm in the fashion industry since 11 years now and I've worked for many luxury brands as a Designer and also as a Product Manager. I've worked in Berlin, Hong Kong, Milano, and New York. After all this traveling, I really needed to use my creativity for myself and show my very personal vision. It's a thing that I did for myself as therapy. Then after presenting the first bags during Milano Fashion Week with the support of Vogue Italia Sara Maino and everything became a reality. When I started I never thought this could really become also a business.
What is your most memorable fashion moment and what pushed you to create your own label?
I don't have any memorable fashion moment for now. But I think that I was lucky because in my family we are interested in art literature and also fashion so I could feel that passion already as a kid. Although, what pushed me to create my brand was the moment I realised that I
was full of ideas that I had to express. The vision was already existing and came out naturally. I wanted everything to be authentic and I didn't care if nobody wouldn't like it. I did it for myself.
I am captivated by the modernist and refined design of your bags which reminds me of a chic minimalistic aesthetic. What is the inspiration hidden behind your fresh SS20 collection?
The collection shapes, the maxi mirrored logo, and the volumes were created in a very spontaneous way. I just considered everything that I liked or I found interesting and special. The only way to create something new is to think in a freeway without being conditioned by others. The mood of the SS20 collection was the importance of the elements which attract us in a very deep and uncontrollable way. That is why I used the elements for the advertising campaign. I like contradictions and oxymoron and I used the rope as a handle. It's something that reminds you of the sea, vacation, and nature which on a very serious and austere bag creates a new balance and aesthetic.
Where are your leather goods made and what materials do you mostly use?
Everything is completely made in Tuscany by the most skilled artisans. I like to use and mix materials in an unexpected and eclectic way. Until now I used soft luxurious Nappa leather, hairy calf, vinyl, transparent PVC, Swarovski crystal, cement, or marble printed calf leather. Mirror, plexiglass, wood, and stone for the logos.
What should we expect from your upcoming collections?
The next chapter of the brand is to become completely cruelty-free and vegan therefore, Sustainable and conscious From the materials to the hardware, linings, and ropes. I've been working on the materials and the fabrics for almost a year now and I'm really proud of what we did.
Everyone has its own beliefs about fashion and sustainability. What made you switch to a more eco-friendly mindset and what does fashion sustainability mean to you and your label?
It means a lot now. I think this is the only way to go. I'm trying myself also to switch to a vegan lifestyle now and embrace more sustainable choices. I really think that everybody should do something for our planet. Everything they can. As soon as possible.
Where is the best place where our readers can see and shop your ultimate creations
Now you can find Roberto di Stefano in many concept stores like the iconic Penelope in Italy and also some luxury department stores like Fenwick in London. From September everything will change because we will have an ultra-modern shop online platform and I'm also looking forward to collaborating with eco-friendly shops around the world.
Lastly, what are your plans for this summer 2020?
I'm really attracted to mysterious places, full of energy. I love Vulcanos. For example, I really enjoy the eolian islands. I go there almost every year and looking forward to this summer too.
Thank you Roberto for sharing your time with us and we are looking forward to see what the future deserves to your brand. Good Luck!
It's my pleasure and thank you for the opportunity. See you soon!