Yayi Chen is a young designer and artist who specializes in fashion design and art collaborations. Growing up in both Spain and China, her unique upbringing influenced and fostered her love for art and her ability to interpret art through a multicultural perspective. She studied fashion design in Parsons-the New School for Design, and has worked in several established fashion houses including Thom Browne and The Row. Through her work, she has challenged traditional interpretations of fashion by focusing on multicultural women's identities as seen throughout history. She also strives to empower women immigrants through her art collaborations. Recently, she created a collection with London-based artist Cathy Mou and New York-based accessory designer Hau Yin Andree Kong, named "in tran . sient" – a collaboration of fashion, performance and film designed to address the plight of the invisibility and objectification of female Chinese immigrants in Europe. Yayi is the winner of several prestigious awards, including the 2019 Parsons Academic Awards of Creative Systems, 2019 Parsons X Solstiss Lace Sponsorship Award, and 2018 CFDA Scholarship award. Yayi has a bright future ahead of her. Going forward, she intends to push the boundaries of art interpretation by expanding the cross-disciplinary fields of fashion in combination with theatre, music and areas of art.
At what age did you develop your passion for art in the form of fashion and photography?
My passion towards art and fashion took root as early as I was in primary school. I began to explore fashion, art and photography more conceptually during my high school times when I studied visual arts. I continued pursuing my fashion design career further through my studies at Parsons School of Design and Central Saint Martins.
How did your multicultural upbringing aid in your passion for art?

Being born to a Chinese immigrant family in Spain, at a very young age, I had the chance to appreciate the values and art forms from two very distinct cultures from the east to west. With these cultural contrasts, I often reflected on my personal identity as a women and the identity of the community I grew up in, which I often use as inspiration for my art and fashion creation.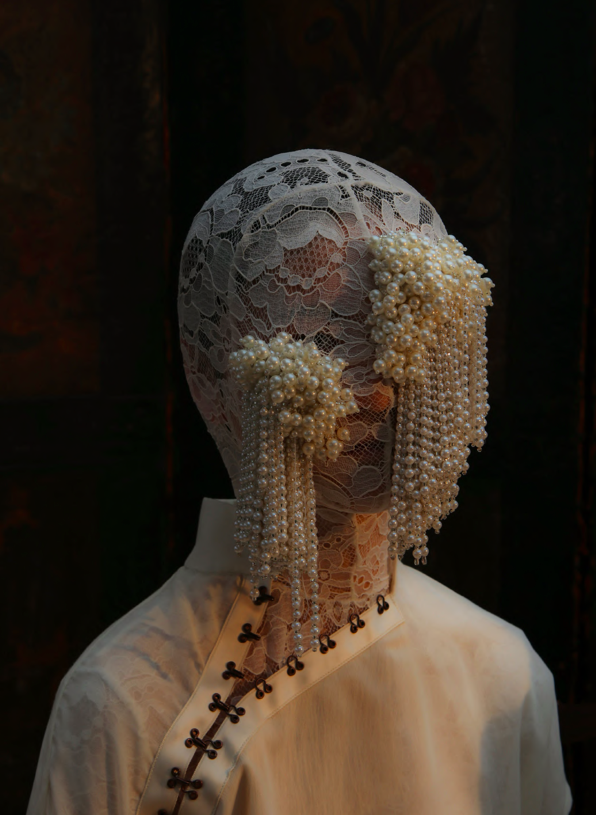 Who were your role models/mentors in the development of your passion for fashion?
Ann Demeulemeester and Uma Wang are two women designers that I admire as role models to me in the fashion world.

Why did you choose to focus on women in your art collaborations?
Growing up as second generation children from Chinese immigrant families in Europe, my artist collaborator Cathy Mou and I, both realized that the labouring body of women in this specific community has often been overlooked, not only by the western society, but also by individual family systems. Through further research, we find out that the role played by Chinese immigrant women in Europe has been called the "invisible women" as a consequence of the fact that the gender relationships in the family system are integrated in the family business operation. Thus, we aimed to use our collective voice, merging fashion, performance and film to empower the women labour in immigrant communities.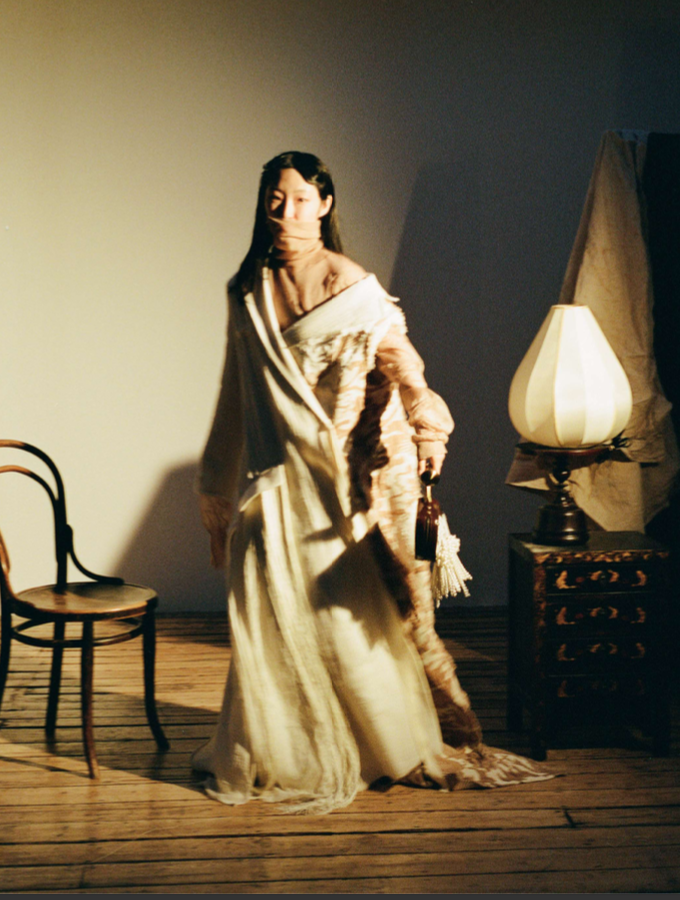 The role of women in society is perceived differently among countries. How do you account for this portrayal of women in your art?
In my design system, women are fully covered by lace bodysuits and translucent knitted textiles to reflect their invisible identity. My garments and accessories in collaboration with New York based accessory designer Hau Yin Andree Kong, are heavily adorned with mounting drop beads, flaring fringes and decorative knit jacquards which enhances the objectification of immigrant women's body.
Symbolic objects from Chinese restaurant interiors are transformed into wearable garments through performance, to explore the poetic relationship between immigrant women's invisible social identity and their impermanent working space.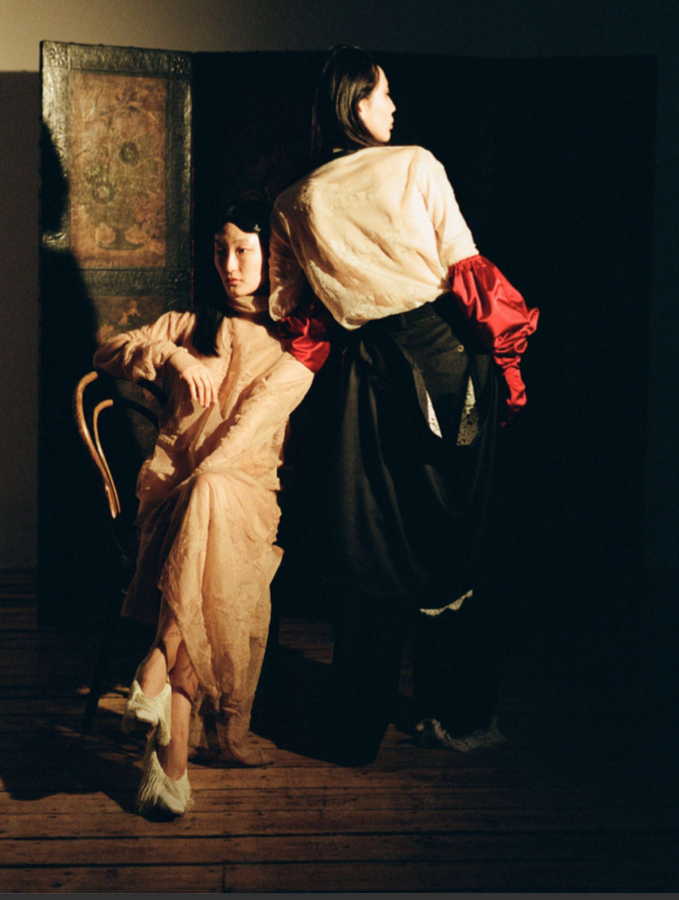 How have you incorporated cultural traditions in your contemporary art projects?
In my collection " in tran . sient ", I incorporated the traditional Qipao details and floral symbols with restaurant interior adornments derived from the 80s and 90s family album. Beaded bodysuits were made with European lace (sponsored by Solstiss) referencing the Spanish mantilla. Multiple cultural symbols together with diverse modern art forms interplay in my work to express the complexity and impermanency that lives within immigrants' identity.

How do you wish to expand the possibilities of collaboration between fashion and other fields of contemporary art?
I foresee myself diving into further research on the possibilities of fashion in collaboration with other fine art fields such as theater, music, dance and installation art.

Do you see a future for your fashion line, or solely wish to focus on other areas of fashion than design?
Yes I do see myself as an individual fashion and textile designer creating my own fashion line.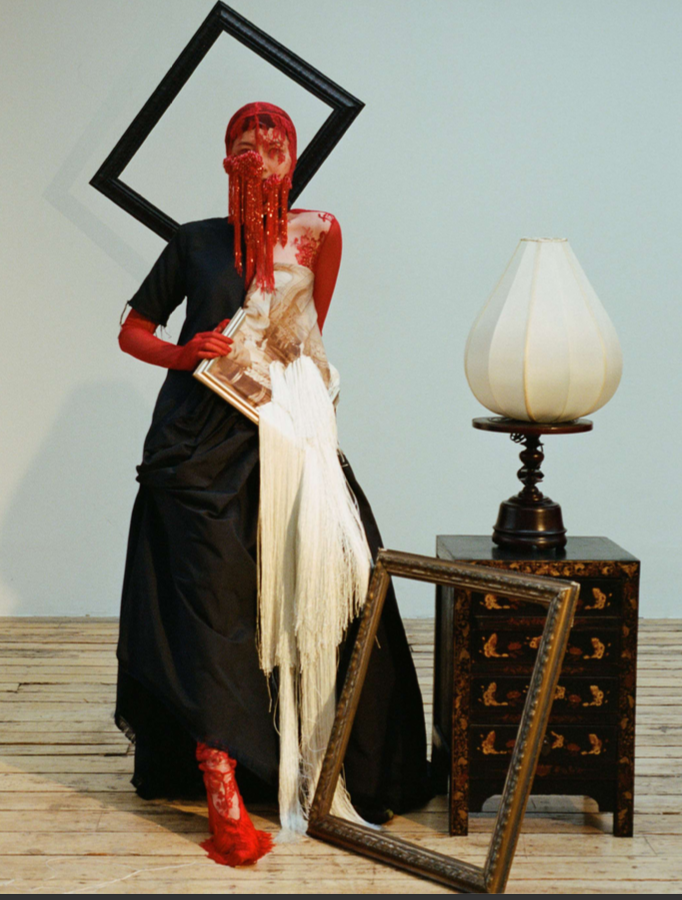 From whom did you derive inspiration in your creation of "in tran . sient" ?
Coming from a similar cross-cultural background, my artist collaborator Cathy Mou and I came across with the concept of "in tran . sient", inspired by our mother's experience as participants of the first wave of southern Chinese immigration to Europe during the 80s and 90s. Apart from exploring their invisible social identity, we were also reflecting on the uncertainties within our diasporic identity as second and third generation Chinese immigrants, whose identity and sense of belonging has been continuously questioned along our changing social status.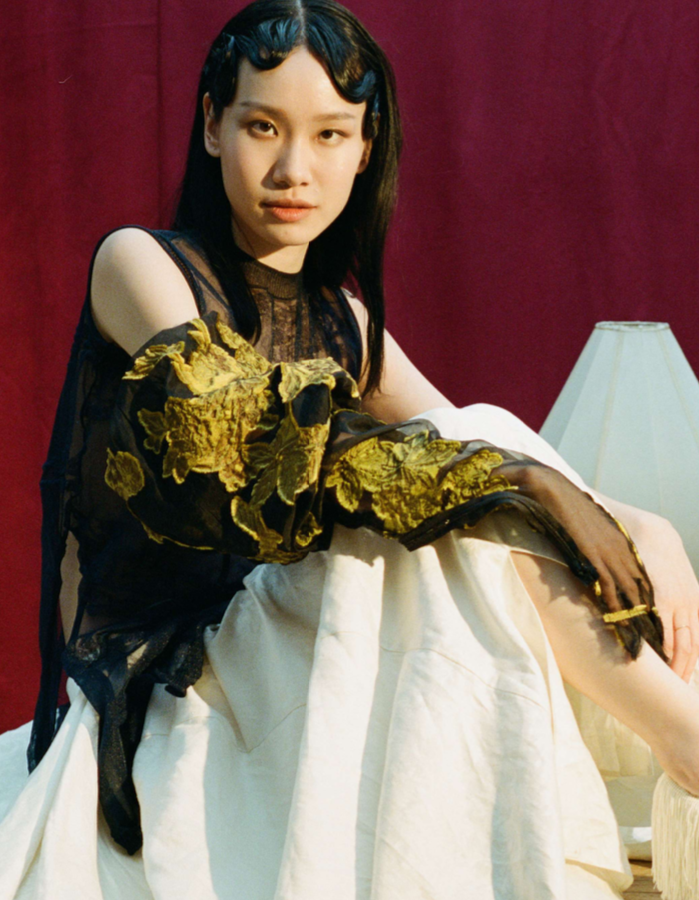 Did you design the costumes worn in the "in tran . sient" project?
Yes. The accessories of the collection including shoes and bags were a collaboration with New York based designer Andree Hau Yin Kong.

In "in tran . sient", was your interpretation of the issue regarding the invisible identity of Chinese immigrants in Europe in any way derived from personal experience?
Yes, the interpretation of Chinese immigrant women's invisible identity was partly based on my personal observation and experience. The other half was derived from my auto-ethnographic research by interviewing the early life experiences of Chinese immigrant women spread across Europe from my parents home town. Official social studies and reports about Chinese family enterprise in Europe were also very significant to my research.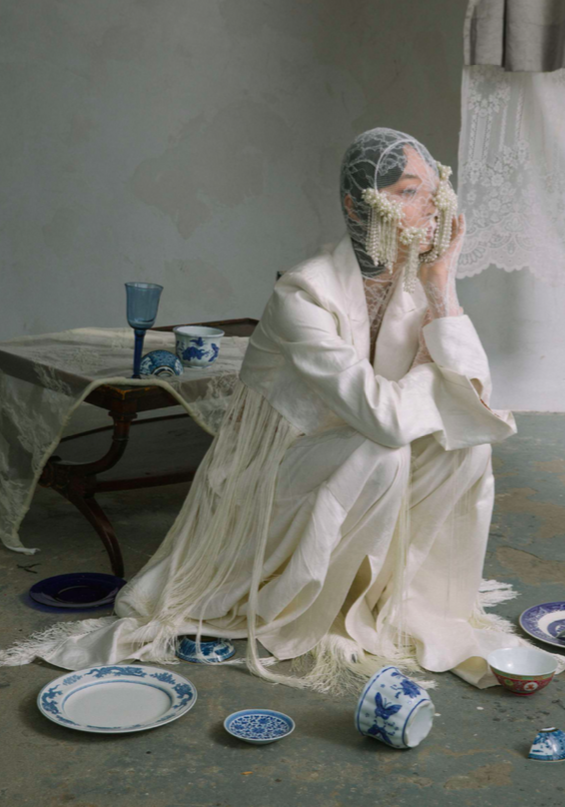 What is your biggest goal for the future of your art collaborations?
My research and creation often focuses on women's identity in the society throughout history within multicultural contexts. I wish the fashion narratives that I create through collaboration could eventually raise awareness on more women minorities under globalization.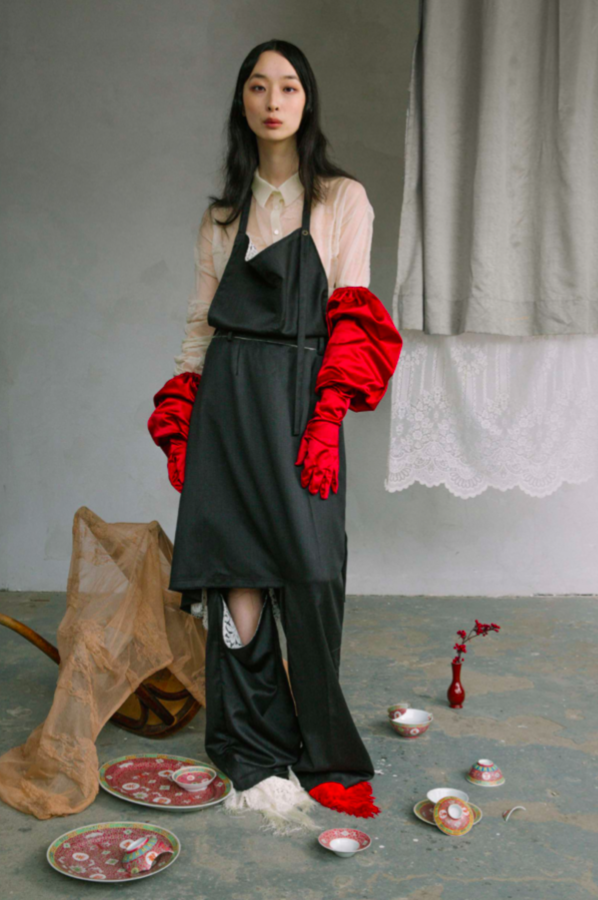 "in tran . sient" credits:
Performance collaboration with London-based artist Cathy Mou.
Accessory collaboration with New York-based designer Hau Yin Andree Kong.
Photographed by Son Dae Yoon and Lusan
Videos by Zhuo Chen
Lace sponsorship by Solstiss.
Yarn sponsorship by Lineapiu.